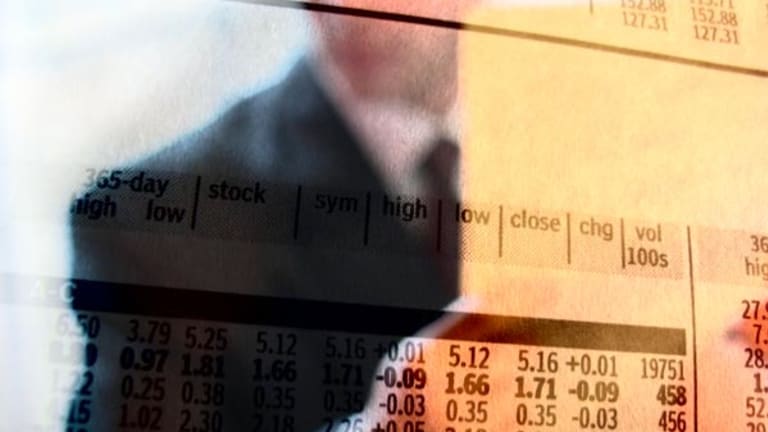 Denny's: One Solid Comeback
Denny's has made one of the more remarkable turnarounds seen in recent years, in one of the most competitive industries.
Denny's has made one of the more remarkable turnarounds seen in recent years, in one of the most competitive industries.
NEW YORK (
) -- Identifying troubled companies that are no longer taken seriously by Wall Street, and yet are quietly putting their houses in order, can be very rewarding. The rewards go beyond monetary; there is a certain sense of accomplishment that comes along with seeing promise in beaten-up names (promise that few other investors see), then experiencing the stock's rebirth.
There were few more-troubled names in the restaurant space then casual dining chain,
Denny's
(DENN) - Get Report
. After enjoying fairly wide popularity in the 1980s, with brand recognition driven by lots of advertising, the company's parent, Flagstar, filed for bankruptcy in 1997. When Denny's emerged as a standalone company from that bankruptcy, it did so with a lot of debt, and the ensuing years were difficult at best.
You just did not hear much about Denny's during that period, and I, for one, had all but forgotten that it was still around, let alone a publicly traded company. It took a memorable Super Bowl advertising campaign in 2009 to re-acquaint me with the company. In those ads, Denny's announced that it was giving away 2 million free breakfasts on the Tuesday following the Super Bowl, and all you had to do to take part was show up.
These expensive ads were ultimately used as ammunition against the company as a poor use of the advertising budget in a subsequent proxy fight by activist investors, but in my view, it was a great way to let the public know that Denny's was still open for business. In fact, the company offered a similar promotion the following year.
If nothing else, my rediscovery of Denny's via that first slick Super Bowl giveaway campaign, prompted me to take a look at the financials, which led to a profitable three-plus-year position in the stock.
Overall, the company has quietly delivered some good numbers over the past few years, remaining profitable during the last recession, and has also bolstered its balance sheet. Denny's has adopted a "re-franchising" strategy, selling company-owned stores, and using the proceeds to pay down debt.
As of the latest quarter-end, total debt stood at $186 million, down from $453 million at the end of 2006. Denny's has also been buying back stock, a good sign, in my view, and has reduced shares outstanding by about 7% since the beginning of 2011. At year-end, the company still owned 88 properties, which presents Denny's with some options.
data by
Currently trading at 24 times trailing earnings, not exactly cheap, consensus estimates are calling for 2014 earnings per share of 38 cents, putting the forward PE at about 15.
At nearly 1,700 restaurants, this is no small chain. In fact, it is probably much larger than some investors might believe. It's also one that has been growing, with an estimated 45 to 55 new locations for 2013. Several years ago, when it appeared as though the company might disappear, that was unthinkable.
This is one of the more remarkable turnarounds I've seen in recent years, in one of the most competitive industries. There's more work to be done for sure, but so far, so good. Investors have been rewarded with a 300% move since early 2009, and we'll see if Denny's can continue delivering.
At the time of publication, Heller had no positions in stocks mentioned.
This article is commentary by an independent contributor, separate from TheStreet's regular news coverage.
Jonathan Heller, CFA, is president of KEJ Financial Advisors, his fee-only financial planning company. Jon spent 17 years at Bloomberg Financial Markets in various roles, from 1989 until 2005. He ran Bloomberg's Equity Fundamental Research Department from 1994 until 1998, when he assumed responsibility for Bloomberg's Equity Data Research Department. In 2001, he joined Bloomberg's Publishing group as senior markets editor and writer for Bloomberg Personal Finance Magazine, and an associate editor and contributor for Bloomberg Markets Magazine. In 2005, he joined SEI Investments as director of investment communications within SEI's Investment Management Unit.
Jon is also the founder of the
, a site dedicated to deep-value investing. He has an undergraduate degree from Grove City College and an MBA from Rider University, where he has also served on the adjunct faculty; he is also a CFA charter holder.