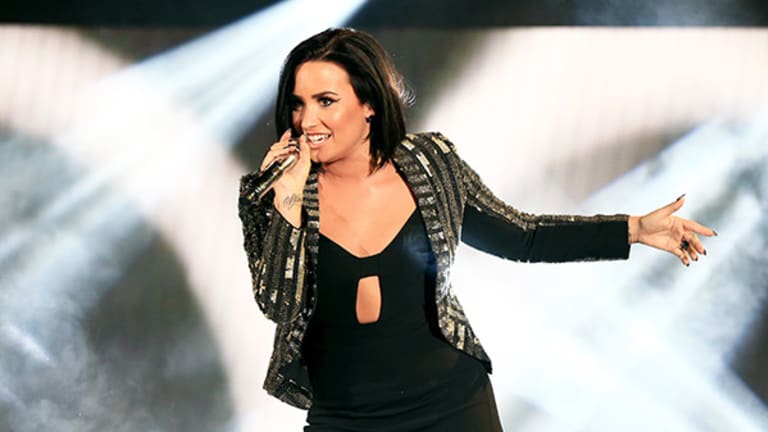 Demi Lovato and Nick Jonas Co-Headlining 'Future Now: The Tour'
Demi Lovato and Nick Jonas are two of the biggest draws for this winter's Jingle Ball and will be heading out on tour together this summer.
It may not even be December yet, but the summer is already looking pretty good for pop music fans.
This week, long-time Disney pals Nick Jonas and Demi Lovato announced they'll be joining forces and hitting the road for a collaborative tour, beginning next June. The tour, which the pair are calling "Future Now: The Tour," will run all the way until September 17 and marks the sixth time that Jonas and Lovato have toured together. The tour will run for 44 dates, hitting major cities like Brooklyn at the Barclays Center, and Boston's TD Garden. While tickets to see Demi Lovato and Nick Jonas won't be on sale until November 7, ticket demand is expected to be high on the secondary market.
Luckily for eager fans, the long wait for 2016 will be pacified by a string of dates on the iHeartRadio Jingle Ball series this winter, which will also feature Lovato and Jonas on numerous tour stops together. Jingle Ball, which will feature a rotating lineup of headliners, kicks off December 1 in Dallas, and will run until December 19 in Tampa. Tickets for Jingle Ball are averaging $204 on the secondary ticket market.
The tour's most expensive stop, a December 11 show at Madison Square Garden in New York City, will feature Lovato and Jonas as headlining acts. The average ticket on the resale market for that date is $413 with a get-in price of $73, and the former Disney stars are undoubtedly contributing to the show's big demand. Both artists will also headline a Jingle Ball stop in Sunrise, Florida on December 18, and the secondary ticket average for that date is $265 with a get-in of $73, according to TiqIQ.
Since both pop stars have careers that have evolved considerably since their first run together, fans should expect to see the best of both artists when the take the main stage together.
Demi Lovato released her latest album Confident on October 16, and the album has already landed a No. 2 spot on the Billboard 200. Nick Jonas, whose hit "Jealous," was one of the most popular songs in the last year, also dropped his newest single "Levels" in August, and is scheduled to release an album in early 2016. Jonas and Lovato first joined forces when Lovato shared the stage with the Jonas Brothers on their 2010 summer tour.
This article is commentary by an independent contributor. At the time of publication, the author held no positions in the stocks mentioned.