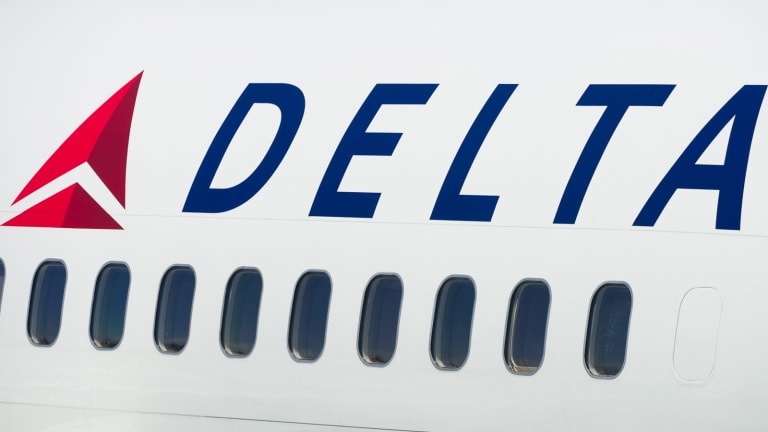 Delta's Refined Performance Will Help It Fly High Long-Term
Delta's unorthodox decision to purchase its own refinery is already helping it keep costs low and will give the airline an advantage over competitors.
The airline sector is enjoying a resurgence, as global economic growth and a rising middle class in emerging markets boost ticket demand and passenger miles.
The sector's growth should continue well into 2016, as aircraft manufacturers introduce advanced new models, developing countries such as China embark on airport construction sprees, and increasingly confident consumers get the travel bug.
The best "value" play on the airline sector right now is Delta Air Lines (DAL) - Get Free Report , but probably not for the reasons you think.
(Delta isn't the only stock that's an exciting value play right now. Check out this list of additional stock bargains that are flying beneath investors' radar.)
After years in the doldrums following the Great Recession, the airline industry is flying high. The U.S. Global Jets ETF (JETS) - Get Free Report , currently the only exchange-traded fund to track the airline sector, is now up 5.9% year to date, compared to slightly below 1% for the S&P 500.
There are many arguments for buying Delta stock, but here's the most compelling, and it's often missed by investors:
, allowing it to enjoy especially low fuel prices.
Atlanta-based Delta's latest operating results tell the story. The airline's operating income grew to $2.2 billion in the third quarter of 2015 from $1.6 billion in the third quarter of fiscal 2014, boosting its operating margin by more than 12% to nearly 20%. Earnings also jumped, to $1.3 billion from $357 million over the same period.
And yet, Delta's passenger unit revenue, which measures sales relative to the capacity and distance of flights, declined around 5%.
How can this be? Two words: cheap fuel.
Three years ago, Delta launched an unorthodox (and utterly brilliant) remedy to high fuel costs that stunned both the oil and air­line industries: Delta bought a refinery. The airline continues to reap the huge benefits to this day.
Delta paid $150 million for a refin­ery on the outskirts of Philadelphia from Houston-based Phillips 66. The airline plowed another $100 million into the facility, to boost its production of jet fuel.
Fuel represents roughly a third of an airline's operat­ing costs. While oil prices are low today, they're likely to rebound. When they do, Delta will be far better prepared than its competitors.
Delta also hammered out a deal with BP to supply crude oil to the refinery and hired experienced refining executives to run the facility.
Delta's status as a refinery owner is unique among airlines, and the indus­try is closely watching how the acquisition pans out. The airline reports that the refinery has slashed its annual fuel costs by $300 million.
Sure enough, despite Delta's third-quarter drop in passenger unit revenue, the airline's operating income rose because of a 14% reduction in operating expenses, largely driven by lower fuel costs. Delta pays about $1.85 a gallon for jet fuel, roughly 10/gal cheaper than the average price paid by competitors.
But Delta has other strengths as well. Through partnerships with other airlines, Delta commands a growing domestic and international presence. Last year, Delta flew 129.4 million passengers, making it the most popular airline in the world. The airline recently opened a new $1.2 billion terminal in New York City's JFK International Airport that provides a launching pad for wid­er service to emerging markets. In a complementary move, Delta paid $360 million for a 49% stake in Sir Richard Branson's Virgin Atlantic.
Delta's competitors, including American Airlines, United Continental, Southwest and JetBlue Airways, also are benefiting from the current renaissance in air travel.
However, airline margins are notoriously thin and precarious; any significant increase in the price of oil could push many carriers from the black into the red. Unlike its peers, Delta wields a "secret weapon" against that contingency.
Despite the sanguine outlook for the airline industry, Delta is trading at an at­tractive valuation: its trailing 12-month price-to-earnings ratio is now about 14, compared to the trailing P/E of 21.8 for the S&P 500.
Now is a great time to buy Delta, to grab a cheap seat on the sector's upward trajectory.
(Looking for inexpensive growth stocks in an overvalued market? Click here for a complete list of bargain stocks that are poised to beat the market.)
John Persinos is editorial manager and investment analyst at Investing Daily. At the time of publication, the author held no positions in the stocks mentioned.