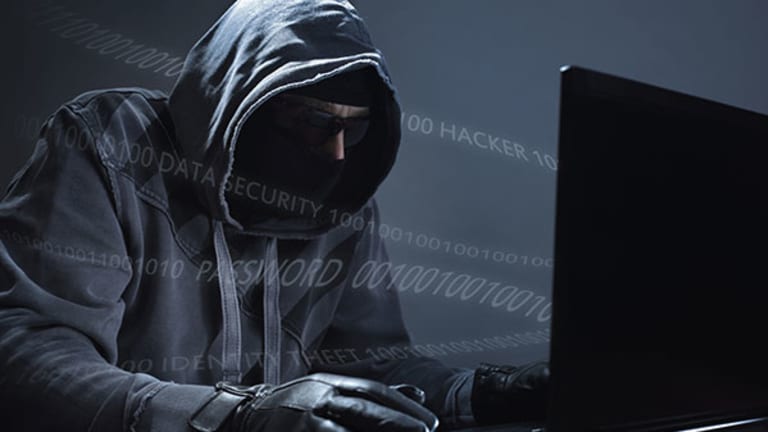 Dell Preps for SecureWorks IPO as Cybersecurity Stocks Shine
The private IT giant is getting closer to spinning off its cybersecurity arm amid a generally tough market for tech IPOs.
Dell is making headway toward its spinoff of cybersecurity arm SecureWorks Inc., highlighting the strength of the cybersecurity sector amid an otherwise tough market for tech IPOs.
Dell is looking to finance its pending $67 billion buyout of EMC Corp. (EMC)  and on Monday, SecureWorks suggested that its initial public offering would be priced between $15.50 and $17.50 per share, giving it a potential valuation of about $1.42 billion. SecureWorks will trade in the Nasdaq exchange under the ticker SCWX.
SecureWorks would be the first technology IPO of the year, and it's no coincidence that it's a cybersecurity provider, a sector with plenty of winners and losers.
Proofpoint (PFPT) - Get Free Report , Imperva (IMPV) - Get Free Report , Cyberark Software (CYBR) - Get Free Report and Splunk (SPLK) - Get Free Report are among the next-generation cybersecurity technology companies that are well-positioned to deliver strong performance in the near term, said Summit Research Partners LLC analyst Srini Nandury.
"We're generally bullish on cybersecurity. It's going to be a dominant theme for the next five years," he said, adding that the newness of the technology is particularly important in the cybersecurity market.
On the other hand, there are losers that have been gradually losing share precisely because they haven't kept updating their technology, Nandury said, citing  Check Point Software Technologies Ltd. (CHKP) - Get Free Report and Symantec Corp. (SYMC) - Get Free Report . Juniper Networks Inc. (JNPR) - Get Free Report has also seen its firewall offerings lose their appeal.

Catharine Trebnick of Dougherty & Co. LLC named Palo Alto Networks Inc (PANW) - Get Free Report her conviction pickamong cybersecurity companies for 2016. Her target price of $215 per share is 50% higher than Monday's price of $142.87.
The Santa Clara, Calif., cyber security outfit has taken business from Cisco Systems (CSCO) - Get Free Report and Checkpoint Systems Inc. (CKP) , she noted, putting its market share at 14% to 16%. With a "robust" pipeline in the second half of 2016, Palo Alto could maintain 46% revenue growth while boosting operating margins to nearly 18%, Trebnick suggested in an email.
Among other players in the sector are FireEye (FEYE) - Get Free Report , which bought iSight Partners Inc. for $200 million in January, and NetApp (NTAP) - Get Free Report , which acquired SolidFire Inc. for $870 million in February. Cisco has been another active buyer, having purchased Lancope Inc. for $452.5 million in December, OpenDNS Inc. for $635 million last August and Sourcefire Inc. for $2.7 billion in 2013. 
"Cisco is the stealth cybersecurity play because it offers a soup-to-nuts option most can't," said Jim Cramer, TheStreet's founder and manager of the
, which owns Cisco. "It is the cheapest tech stock in our universe both on earnings and in yield and should be bought aggressively."
Nandury said he wondered why Dell is opting to pursue an IPO instead of a sale of SecureWorks, adding that the status of the IPO market for remainder of the year is simply unknown.
Dell, which announced in October that it would acquire EMC for $67 billion in the biggest tech buyout deal in history, disclosed plans to take SecureWorks public in December. The spinoff comes about five years after the IT giant bought SecureWorks for an undisclosed amount in 2011, just two years before the entire firm was taken private by Silver Lake Partners for $24.9 billion.
BankofAmerica Merrill Lynch, Morgan Stanley, Goldman Sachs & Co. and J.P. Morgan are among the underwriters for the IPO of SecureWorks.