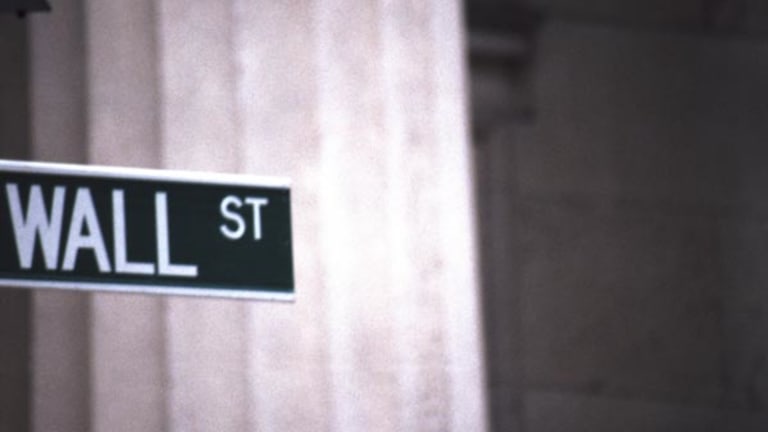 Deep Value Opportunities Few as 2014 Approaches
Richardson Electronics and Trans World Entertainment are two net/nets with market caps greater than $100 million.
My favorite deep value screening technique, which involves the hunt for net/nets, or companies trading below their net current asset value had some interesting results during 2013. At the end of 2012, there were just seven stocks that qualified as net/nets; an all-time low in my umpteen years of researching and writing on the subject. That group, has had a decent but certainly not great run, considering the overall performance of the markets this year, and are up an average of about 40% year to date.
The best performers were Westell Technologies (WSTL) - Get Westell Technologies Inc. Report and Axcelis Technogies (ACLS) - Get Axcelis Technologies Inc. Report, which were up 118% and 75% respectively. The worst performers were Imation (IMN) , -2%, and Richardson Electronics (RELL) - Get Richardson Electronics Ltd. Report,+1%. FormFactor (FORM) - Get FormFactor Inc. Report, +35%, Trans World Entertainment (TWMC) - Get Trans World Entertainment Corporation Report, +23%, and RadioShack (RSH) , +27% round out the list.
[Read: Gold This Year Sank Like Lead; Expect the Same in 2014]
If you thought that the net/net cupboards were bare last year, it's even worse as we end 2013. At this writing, and barring any major upheaval in the markets over the last week of trading for the year, we will enter 2014 with just two net/nets with market caps greater than $100 million.
Both of them are repeats from last year, Richardson Electronics, and Trans World Entertainment. Richardson currently trades for 0.95 times net current asset value, and has a solid balance sheet. The company ended last quarter with $132 million, or just over $9 a share in cash and short-term investments, and no debt. The company is currently profitable, marginally so, but also yields 2.2%. The company is followed by just one analyst, and gets very little attention.
Trans World currently trades for 0.88 times net current asset value. The small mall-based entertainment retailer ended its latest quarter with $88 million or $2.70 per share in cash, and $2 million in debt. The company operates in a very difficult retail environment, but has remained somewhat nimble given its liquidity, and lack of debt.
There you have it; just two net/nets with market caps greater than $100 million. There is however one more that is approaching that market cap threshold that bears mention, Gencor Industries (GENC) - Get Gencor Industries Inc. Report. Gencor, which sells heavy machinery utilized in highway construction, has a market cap of $92 million. The company is currently profitable, and trades for 13 times trailing earnings. Forget trying to get any forward earnings estimates; there are currently no analysts covering the company.
[Read: Healthcare.gov: The Secret is 7:00 a.m.]
Gencor currently trades for 0.89 times net current asset value, and ended its latest quarter with $93 million, or $9.73 per share in cash and marketable securities. Shares currently trade for $9.63, so the stock is trading for less than its cash and securities, which is a true rarity these days. The company also owns 99 acre of land in Iowa and Florida, along with 452,000 square feet of office and manufacturing space.
It's really gotten boring in net/net land, and I'm hoping for some more excitement, and greater opportunities in 2014. Unfortunately, that would probably require a market pullback; something I am not wishing for.
At the time of publication the author held no positions in any of the stocks mentioned.
This article is commentary by an independent contributor, separate from TheStreet's regular news coverage.
Jonathan Heller, CFA,CFP® is president of KEJ Financial Advisors, his fee-only financial planning company. Jon spent 17 years at Bloomberg Financial Markets in various roles, from 1989 until 2005. He ran Bloomberg's Equity Fundamental Research Department from 1994 until 1998, when he assumed responsibility for Bloomberg's Equity Data Research Department. In 2001, he joined Bloomberg's Publishing group as senior markets editor and writer for Bloomberg Personal Finance Magazine, and an associate editor and contributor for Bloomberg Markets Magazine. In 2005, he joined SEI Investments as director of investment communications within SEI's Investment Management Unit.
  Jon is also the founder of the
, a site dedicated to deep-value investing. He has an undergraduate degree from Grove City College and an MBA from Rider University, where he has also served on the adjunct faculty; he is also a CFA charter holder.