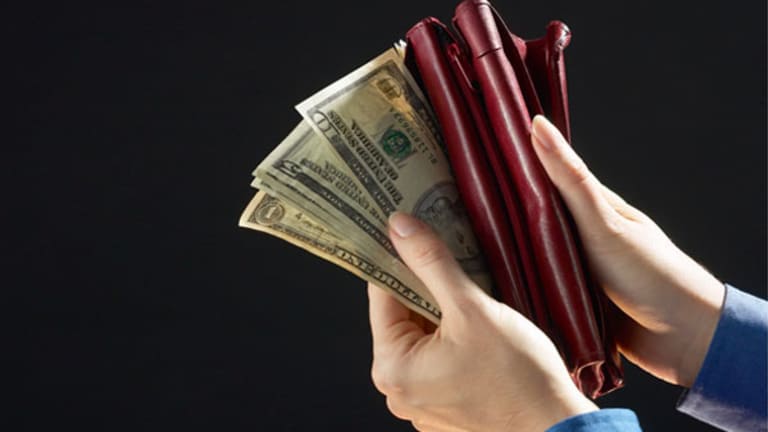 Deep-Value Investors, Take a Vacation
Finding value in this market will be tough.
NEW YORK (TheStreet) -- It's vacation season. After all, Congress is on the cusp of a "much deserved" (note the sarcasm) summer recess, and won't return until early September. In all honesty, I wish they take more time off; one or two months in session per year would be more than enough.
It's also probably a great time for deep-value investors to take some time off. The pickings have become so slim in value land, that it's time to take a rest. Put down that stack of 10K's you've been perusing, turn off the financial channel you've been watching, and head for the beach. Clear your mind for now, and re-start your search for value after some much needed rest.
I'm not suggesting that the markets are so over-heated that we should expect a major correction any day. But I am finding so little in the way of value these days that either the game has changed, or we've entered frothy territory. I don't believe that the game has changed.
One of my favorite deep-value searches, for companies trading below net current asset value, originally developed by Ben Graham, reveals the fewest number of qualifying companies that I've ever seen in my umpteen years of utilizing this methodology. There's just one net/net with a market cap in excess of $100 million,
Trans World Entertainment
(TWMC) - Get Trans World Entertainment Corporation Report
, and five with market caps greater than $50 million. The cupboard is all but bare here. It will take a market pullback to re-stock the shelves. While I'm not hoping for that to happen, it ultimately will.
TWMC
data by
Another Ben Graham-related search, based on his "Stock Selection Criteria for the Defensive Investor," is revealing very little these days. This screen is a bit more involved than the net/net search described above, and utilizes the following criteria:
Adequate size: Minimum sales of $500 million on a trailing 12-month basis. (Graham called for minimum sales of $100 million and total assets of at least $50 million.) Strong financial condition: The company must have a current ratio -- current assets divided by current liabilities -- of at least 2, and long-term debt must be less than working capital. Earnings stability: The company must have positive earnings for the past seven years (Graham used a minimum of 10 years). Dividend record: The company must have paid a dividend for the past seven years (Graham used 20 years). Earnings growth: Growth must be at least 3% compounded annually over the past seven years (Graham used a minimum increase in earnings per share of one-third over the past 10 years). Moderate price-to-earnings ratio: The stock must have traded at an average P/E of 15 or less in the past three years. Moderate ratio of price to assets: The price-to-earnings ratio times the price-to-book ratio must be less than 22.5. No utilities.
Just five names,
CF Industries
(CF) - Get CF Industries Holdings, Inc. Report
,
Holly Frontier
(HFC) - Get HollyFrontier Corporation Report
,
Joy Global
(JOY)
,
Universal
(UVV) - Get Universal Corp Report
, and
Cash America International
(CSH)
make the cut, as of this writing. I am getting similar results for other deep-value screens as well.
So, rest up, fellow deep-value investors. Relax, enjoy the nice weather, keep some powder dry and come back refreshed and ready to turn over rocks when you get home. The market will ultimately provide opportunities. It always does.
At the time of publication, Heller was had no positions in stocks mentioned.
This article is commentary by an independent contributor, separate from TheStreet's regular news coverage.
Jonathan Heller, CFA, is president of KEJ Financial Advisors, his fee-only financial planning company. Jon spent 17 years at Bloomberg Financial Markets in various roles, from 1989 until 2005. He ran Bloomberg's Equity Fundamental Research Department from 1994 until 1998, when he assumed responsibility for Bloomberg's Equity Data Research Department. In 2001, he joined Bloomberg's Publishing group as senior markets editor and writer for Bloomberg Personal Finance Magazine, and an associate editor and contributor for Bloomberg Markets Magazine. In 2005, he joined SEI Investments as director of investment communications within SEI's Investment Management Unit.
Jon is also the founder of the
, a site dedicated to deep-value investing. He has an undergraduate degree from Grove City College and an MBA from Rider University, where he has also served on the adjunct faculty; he is also a CFA charter holder.