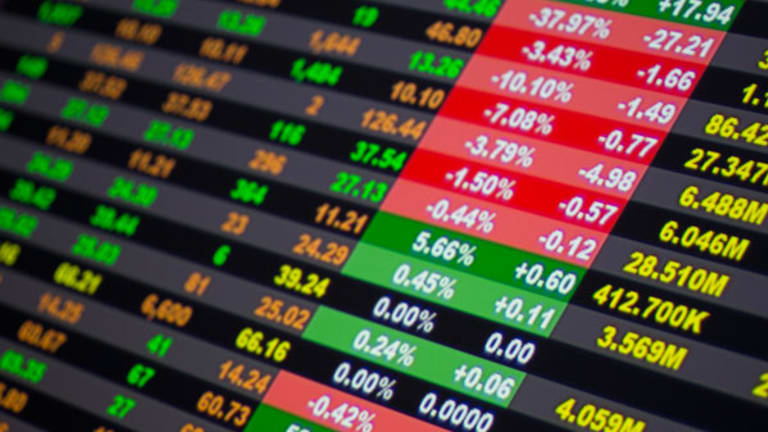 Days of Reckoning for the Super Six Momentum Stocks
Highflying growth companies -- Amazon, Facebook, LinkedIn, Netflix, Saleforce and Twitter -- are getting slammed.
NEW YORK (TheStreet) -- Cracks in the "Super Six," a group of highflying and arguably overpriced stocks, are growing.
Year to date, my equal-weighted "anti-value" portfolio -- comprised of Amazon (AMZN) , Facebook (FB) , LinkedIn (LNKD) , Netflix (NFLX) , Salesforce.com (CRM) and Twitter (TWTR)  -- is down nearly 20%, with almost all of that damage having been done in the past five weeks.
Meanwhile, during the same period, the S&P 500 is up 2%, and the Nasdaq Composite index has fallen 1.7%.
Twitter has suffered the most damage year to date, down 40%. LinkedIn (-29%) and Amazon (-25%) are not far behind. Facebook (+3%) is the only one of the six in positive territory year to date.
The lesson is clear: Valuation matters. Investors have grown skittish about paying a premium price for shiny objects, and this is the result. It might just be the beginning. There's more potential downside to the Super Six. It is still, in my view, an expensive portfolio.
I don't, however, buy into the notion that this is the beginning of another "tech wreck." It is more likely a shift from the highflying growth companies into those that offer compelling value.
Apple (AAPL) , at at 12.5 times 2015 estimated earnings and with a war chest of cash and securities, is an example the type of company I am referring to.
Further down the market-capitalization spectrum, there are also opportunities. My "BITES" portfolio, comprised of five smaller tech related value companies, is up about 4% year to date.

"BITES" component Ingram Micro (IM) recently hit a 15-year high, before pulling back last week following an earnings miss. Still, Ingram is trading for about nine times analysts' earnings estimates for 2015, and for just slightly above book value.
IM data by YCharts
Ingram Micro certainly lacks the sizzle of the Super Six, as do the four other BITES components -- Benchmark Electronics (BHE) , Tech Data (TECD) , Electro Scientific (ESIO)  and SYNNEX (SNX) .
However, sometimes too much sizzle just gets you burned.
Time will tell whether the recent shellacking received by the Super Six is just temporary, or a re-valuation. I'm betting on the latter.
At the time of publiation, Heller was long Ingram Micro.
This article represents the opinion of a contributor and not necessarily that of TheStreet or its editorial staff.