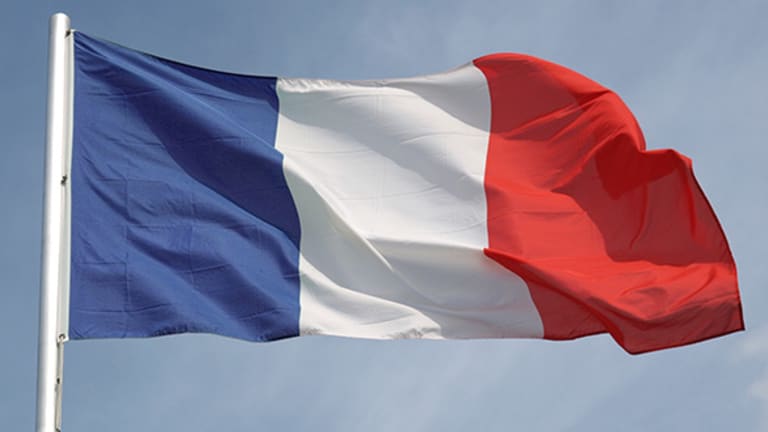 Danone First-Half Results Top Expectations
The rosy report comes weeks after the French food group agreed to buy Silk maker WhiteWave.
Danone (DANOY) , the French food group that's gulping down dairy-free products maker WhiteWave Foods (WWAV) , posted better-than-expected first-half results on Thursday.
Recurring operating profit  rose 7% over a year ago to €1.48 billion ($1.64 billion), compared to market expectations of €1.4 billion. "Like-for-like" sales rose by 4.1%, above the 3.7% that analysts had expected in a Bloomberg News consensus forecast.
The recurring operating margin rose to 13.37% from 12.12% last year, or 93 basis points on a like-for-like basis.
Danone last month had raised its full-year guidance for recurring operating margin from "solid improvement" to a range of 50 basis points to 60 basis points. At the time it also confirmed its sales growth guidance at the bottom half of its forecast range of 3% to 5% amid challenging economic conditions in Argentina, Russia and Brazil, and a drop in baby formula sales in China.
In the medium term, it's aiming for "strong, profitable and sustainable" growth for the year 2020.
"With organic sales growth about 4% in the second quarter and a very strong improvement in margin and EPS this semester, Danone demonstrated once again its capacity to successfully rebalancing its growth model," said CEO Emmanuel Faber in a statement Thursday.
"Our decision in June to upgrade the margin guidance for 2016 is further evidence of Danone's attention to ensure that any decision of investment enables [us] to reach short- and long-term objectives in a disciplined manner," he added.
The Paris-based company earlier this month agreed to buy WhiteWave, the Denver based maker of Silk, So Delicious, Alpro and Vega brands of plant-based food and beverages, for $12.5 billion in a deal that will double Danone's U.S. sales and broaden its reach into the fast-growing non-dairy milk and yogurt sector.
Faber, who took the reins at Danone in October 2014, has faced pressure to find a way to boost sales.