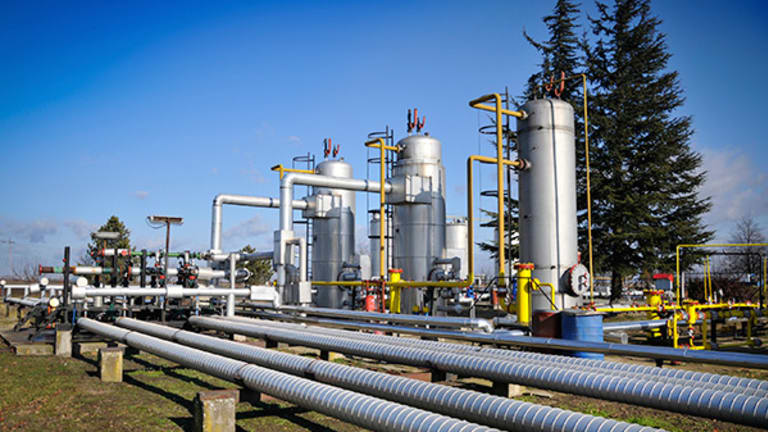 CUI Global's CEO on Deal That Could Quadruple Revenue
Europe's largest natural gas transmission company just placed an order for CUI Global's gas metering technology.
For investors of natural gas metering company CUI Global (CUI) - Get Free Report , things had already been going well. The stock outperformed the broader market over the past year, and now it has new momentum after winning what the CEO described as a "transformative" deal that has the potential to quadruple revenue.
Europe's largest natural gas transmission company placed an order for CUI Global's gas metering technology last week.
"We are very excited about this deal because it is the biggest deal we've ever entered into, and it allows us for the first time to see real traction develop for a technology that's quite unique and quite new," said William Clough, CEO of CUI Global, which is headquartered in Tualatin, Oregon.
CUI's Gas PT technology enables customers to cheaply and efficiently analyze the quality of natural gas in pipelines. It is scheduled to deliver 400 of the units this year, and will start booking revenue from the deal almost immediately.
"We will actually see revenues this first quarter. The bulk of those revenues will be in the second, third quarter and on," explained Clough.
"We don't give formal guidance, but I think just looking at this contract, which is the first of what we feel will be many, this is tens if not hundreds of millions of dollars for us," he said. "For a company our size, that's a tremendous change."
In its last quarter, CUI Global reported revenue of $24.9 million, a 17% increase from the prior year.
In addition to providing technology for the energy sector, CUI has a digital power platform for the network and telecom space, and continues to look for opportunities to expand.
"We're very opportunistic in that regard. We just acquired an operation in Canada, a manufacturing operation. We are still looking. If we see the right company or the right technology we would, if fact, look for acquisitions."
CUI currently has operations in the U.S., Canada, the United Kingdom and Japan.