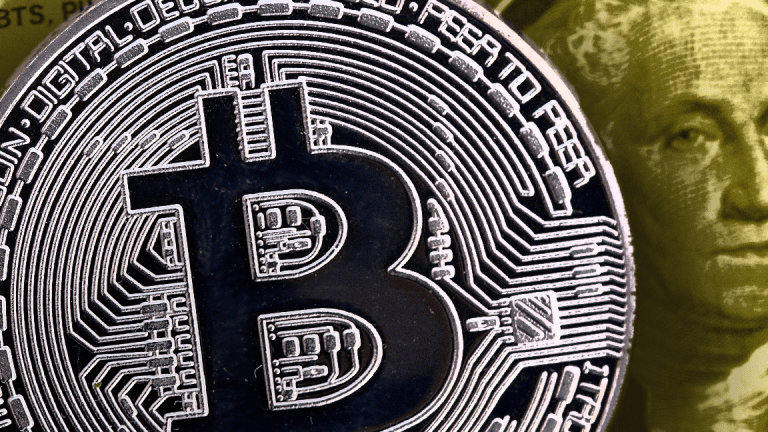 Cryptocurrency Looks More Legit Now Backed by Institutional Money, ICE, Goldman
Top market makers ICE and Goldman Sachs are now getting into the cryptocurrency trading and futures space. But what's next and how does that impact your crypto investments?
Decentralization and a lack of clear regulations have played a significant role in the ups and downs of cryptocurrency. While this has certainly contributed to the surge in crypto's global popularity, it has also largely kept institutional investors away.
Of course, this doesn't mean that there hasn't been any interest on the part of institutional investors. With trillions of dollars in global wealth at their disposal, many of these individuals have been salivating at the potential returns that could come from cryptocurrencies. But without institutional partners to help them facilitate these transactions, such interactions have been largely off limits.
Until now.
In early May, Goldman Sachs launched a cryptocurrency trading desk. Earlier in the year, Intercontinental Exchange Inc., or ICE, the parent company of the New York Stock Exchange, announced it would provide a cryptocurrency data feed in a partnership with Blockstream. ICE has since publicly mulled over the possibility of launching its own crypto futures desk.
Though cryptocurrency has previously garnered minimal investments from larger institutions, money managers and hedge funds due to its volatile nature, these tentative changes in attitude hint at what could be larger shifts for the industry as a whole.
Signs of the Times
Goldman Sachs and ICE are hardly the first of their kind to make such moves in the cryptocurrency market. CME Group and Cboe Global Markets both introduced bitcoin futures contracts in December 2017.
While these moves didn't have as big of an initial impact as expected, it is clear that such decisions have had an influence on other major traders, especially as bitcoin miners become increasingly involved in futures investments.
For cryptocurrency developers, the main takeaway from such changes is growing acceptance for their industry. "Any indication of further mainstream adoption will have an impact on price, even before there is significant institutional activity," says James Tabor, CEO of Media Protocol, a smart URL developer. "These market arrivals are expected to bring huge amounts of institutional money to the markets."
Enrique Souza, a developer at SmartCash, a cryptocurrency focused on merchant and community rewards to foster adoption, is excited about the prospects of transactional use given the growing interest. "Institutional money coming into the cryptocurrency world is another indication that the industry is being taken seriously and that the potential of cryptocurrencies is real."
Other developments from "stable coins" have the potential to address crypto's volatility concerns by presenting arbitrage opportunities for institutional investors. Though these coins still have their own regulatory hurdles to overcome, they serve as yet another indicator of how the market is changing to prepare for more widespread adoption.
"These are further strong signals that the infrastructure for institutional investors to access crypto continues to be put in place by large intermediaries who custody those customers," explains Steve Hatzakis, global director of research and cryptocurrency at Reink Media Group, a financial and brokerage research firm.
"Investment banks like Goldman will soon be able to cater to the expected growing demand of institutional investors to have crypto exposure, says Hatzakis. "Having an exchange-traded crypto product - whether security or derivative - lets the exchanges compete for growing crypto volumes and can help market participants manage their portfolio risk."
Lingering Challenges
While many investors appear enthusiastic about the legitimacy created by ICE and Goldman Sachs' presence in the market, others in cryptocurrency see this as a double-edged sword. "Any news like this will play a factor in the price, as it gives confidence to investors and also creates more FOMO to anyone sitting on the fence," says Kunal Desai, CEO of Bulls On Wall Street, a trading education company.
He explained that from a trader's perspective, it is nice to see their participation, but it does "take away from the whole point of cryptocurrency and blockchain, which is to eliminate these types of companies."
Part of cryptocurrency's initial appeal was its lack of intermediaries.
Now, interest on the part of ICE, Goldman Sachs and others seems to go hand in hand with increasing speculation over how cryptocurrencies will be regulated in the near future. Market analysis and surveillance continue to be a point of concern in ensuring transparent and secure trading - areas where powerful intermediaries could push for additional regulation.
When institutional investors follow these intermediaries to the crypto world, they'll bring changes, partnering with preferred facilitators and seeking regulatory schemes that offer the highest level of protection.
Ultimately, as the demographics of cryptocurrency investors change, so too will overall industry ideals. Though such changes will likely make crypto investments less volatile than in the past, they could completely reshape the market.
Forward to the Future
Though many questions remain surrounding what the impact of institutional investors will have on cryptocurrencies, one thing is certain: Investor interest is higher than ever. As the actions of Goldman Sachs and ICE demonstrate, it's only a matter of time before these high-volume investors become full participants in the cryptocurrency markets.
Institutional investors are setting themselves up to bring significant changes to the market - and when this begins in full force, widespread adoption is sure to follow. Whether they gradually trickle into the market or enter in a sudden rush, it's time to seriously consider how they will disrupt an already disruptive market.
The author holds stock in investment holding company, Leucadia, and remains a partner in an emerging technology fund. He holds no positions in cryptocurrencies or in any companies that invest in them.