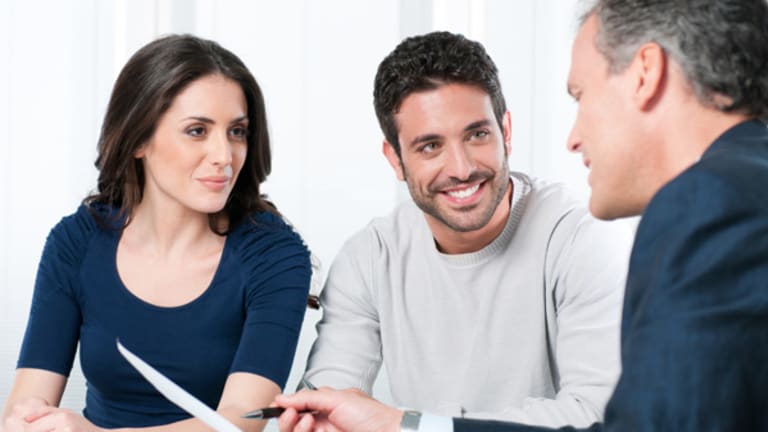 Crowdfunding Fills Gap for Investors and Companies
Consumer goods aren't sexy but they provide a bigger opportunity for venture capitalists.
Consumer goods aren't sexy but they provide a bigger opportunity for venture capitalists.
By Rory Eakin, COO of CircleUp
NEW YORK (
) -- Investors have struggled to generate steady returns in the public equity markets since the financial crisis began, with 28 negative months and only 32 positive months on the
S&P 500
since October 2007.
And despite a U.S. economy that arguably has stabilized over the last 12 months (growth remains elusive), the equity market continues to be unpredictable. Austerity in Europe, elections in the U.S., and politics in the Middle East seem to drive sentiment far more than company fundamentals.
Investor anxiety in the public markets continues to push capital out of traditional equities. In fact, according to the Investment Company Institute, U.S. public equities saw a net outflow of approximately $77 billion in the first eight months of 2012.
Investors are increasingly hungry for alternative assets, particularly private investment opportunities.
Equity-based crowdfunding platforms like
CircleUp allow individual investors to access high-growth private companies in ways never before possible. By lowering the minimum investment (often to $1,000), and by eliminating the need to network into deals (which often takes months), these platforms are expanding participation in early stage investing.
That disruptive innovation is exactly why so many registered investment advisers, family offices and investment funds are showing strong interest in equity-based crowdfunding.
>>Also see
:
10 Niche Crowdfunding Sites: Which One Fits You? and
After the Crowds Leave: Finding the Post-Kickstarter Ecosystem.
But I also strongly believe that equity-based crowdfunding results in adverse selection for some overfunded industries such as technology. Investors will find that equity-based crowdfunding only makes sense in certain industries. We think consumer packaged goods is a great example of an industry that makes sense for investors through an equity-based crowdfunding site. Here's why:
Asset-Light Business Models: Many consumer products businesses are simply marketing machines -- strong brands with practically no hard assets. A contract manufacturer produces and packages the products. A third-party sales team works with retail accounts to gain distribution (usually on commission). And an external logistics team manages the distribution of the products from the contract manufacturer to the customers. As a result, these businesses often generate high return on invested capital and require limited funding once they get off the ground. They also don't usually require Series A, B, C, and D rounds before profitability. And, as outlined below, these companies simply need equity crowdfunding to help them take that first step. Because less money is needed in subsequent rounds, there will be less dilution for you, the investor. Inefficient Market: Small consumer products businesses are not sexy. At least not in the way that knocks down the doors of Silicon Valley's venture capitalists. "Software as a service" (whatever that means) is all the rage in start-up land these days -- and for good reason, given the performance of businesses like Workday in the initial public offering market. But natural granola bars (I understand those) don't get much attention. According to data from the National Venture Capital Association, approximately 50% of the venture capital dollars invested in the first half of 2012 was invested in technology, while only 5% went to consumer products and services. That is despite the fact that the returns in consumer are strong. The average investor receives 3.6 times their money in 4.4 years, according to Kauffman Foundation research. Equity crowdfunding, therefore, fills a critical funding gap for small consumer products businesses, an attractive asset class for investors, effectively bridging them from the venture stage to the growth equity stage - when the world of private equity suddenly starts paying attention. Now investors can access an attractive asset class in a much more efficient way. Accessible Due Diligence: Due diligence in consumer is straightforward. For businesses in industries such as technology, gaining an understanding of the marketplace and of a particular company's position within it requires real expertise. Investment firms often hire industry consultants to determine potential market growth, lawyers to check the strength of a company's intellectual property, and accountants to verify that a company is recognizing revenue and expenses appropriately. This is not necessary for a small consumer products brand. Visit a store and try the product. Put yourselves in the shoes of the end user -- because you are one. Look at third-party data from a provider that will give retail level sales data by stock-keeping unit, or SKU. Look at consumer reviews or the reviews of buyers that make purchasing decisions (available through certain third party sites). A $1 million granola bar company that already has national distribution and a track record is much easier to do due diligence than that pre-launch high-tech brand that might be claiming to be the next Twitter, Google (GOOG) - Get Reportor LinkedIn (LNKD) .
The shaky public equity markets should continue to push investors to the private markets in the coming months. As crowdfunding platforms gain a larger share of private market dollars, consumer products businesses should find themselves with an increasingly fertile source of growth capital. It only seems natural that crowd-driven businesses should be the first to benefit from crowdfunding.
This article was written by an independent contributor, separate from TheStreet's regular news coverage.