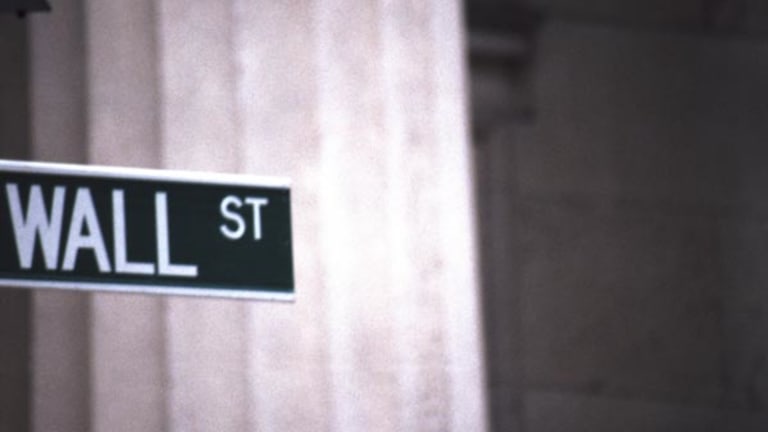 Cramer Picks Gold Coins Over ETFs
Jim Cramer likes gold coins instead of gold ETF's.
Jim Cramer likes gold coins instead of gold ETF's.
NEW YORK (TheStreet --
Debra Borchardt:
It's time to revisit gold with Jim Cramer. If you've been watching the price of gold it has been coming down. We are down eighteen percent from those 2011 levels of eighteen ninety. ETF selling, everyone's out of gold now. They are dumping that gold like a hot potato and Jim, we know that of course gold is affected by the price of the dollar which has been strong and let's talk about gold because there are a lot of things going on here with gold. Like I mentioned the ETF selling and then we have this weird side note of the states starting pass legislation to make it legal tender which is kind of an odd side note.
Jim Cramer:
Right. Oh yeah because given the fact that gold costs so much. When you go to buy gold from a dealer there's a gigantic mark up in the gold coins. Yeah, gold coins the place to be. ETF, I like ETF but I think that the gold coin is beginning to have a real feel for it because I think that these countries like Japan and China, Europe, the continent there. I think they're going to embrace gold coins, so they have a little more liquidity with gold. I think they want to put it away and gold coins are a way to put it away.
Debra Borchardt:
A little bit more real than Bitcoin, right?
Jim Cramer:
Yes. A bit coin. Oh my. I remember being asked about Bitcoin when I was on
The Good Wife
. Had to go do research on it. Now it's become a two up situation but...
Debra Borchardt:
But back to gold.
Jim Cramer:
Yeah. Gold has a place in everybody's portfolio. Now when you say that and then gold goes down to the $1500 range, people say 'Why did you tell me to be in that?' It's like 'Hello? I've been recommending this thing for eight years' and I am not going away because if you look at what the currencies are being...what countries are doing to the currency, you've got to be kidding me to think that you don't like gold and just because gold's come down that gold is in a bear market I keep hearing. Fine. Well buy the bear market for heaven's sake.
Debra Borchardt:
Now that it's cheap, get in to buy, why were you buying it at $1800?
Jim Cramer:
Yeah and I like the coin. I've been recommending the coins now because of the capital flight that I saw after Cyprus in Japan. My friend Matt Horween who writes for TheStreet has been instrumental in trying to find to me the most logical portion of the gold chain to be in. We'd always liked the coins but the mark up has always been daunting. Legal tender? I don't know but I do want own the coins and I think that's a great investment.
Debra Borchardt:
The states that want it as a legal tender are also mining states.
Jim Cramer:
Yes, they are.
Debra Borchardt:
And they certainly have something benefit from that.
Jim Cramer:
Yes. People should recognize gold is for real.
Debra Borchardt:
All right. Gold is for real. Listen.
Jim Cramer:
Yeah, gold is for real.
Debra Borchardt:
There you go. Jim suggesting that even though it sounds like it's trading down now, listen, you're getting a much better price so you can put some fresh money to work there in the fifteen hundred mark and not the eighteen hundred mark like it was a while ago. There you have it. That's Jim Cramer and I'm Debra Borchardt with The Street.
--Written by Debra Borchardt in New York.
>To contact the writer of this article, click here:
Debra Borchardt
.
Disclosure: TheStreet's editorial policy prohibits staff editors, reporters and analysts from holding positions in any individual stocks.