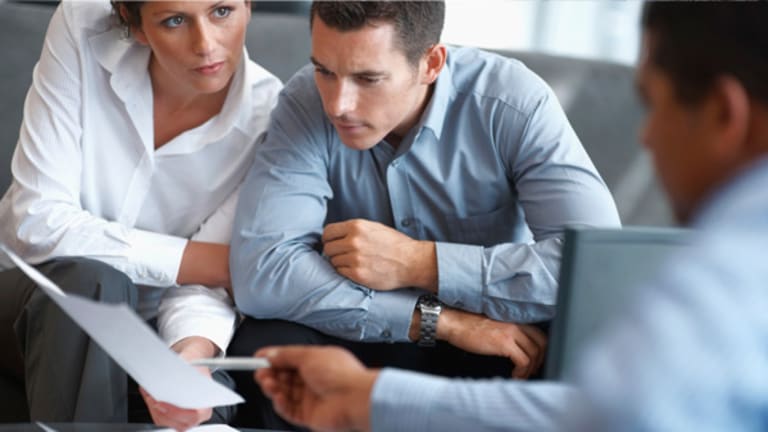 Cramer: If Lululemon is The Nike for Women, Then That's All That Matters
Jim Cramer says he's not worried about Lululemon's high inventory.
Lululemon
(LULU) - Get Lululemon Athletica Inc (LULU) Report
often takes a hit at earnings due to high inventory. Jim Cramer says that's not a problem for the women's sports apparel company. Lululemon has a loyal following, the right non-seasonal merchandise, and very shrewd product management, he says.
"We did have a big bulge in inventory at the time of the holiday season and it turned out to be a blessing for them because they had a rush of buyers and they didn't have to discount. I think that Lululemon is at that phase right now, won't always be the case, where they have the right merchandise so I don't mind them having more inventory," Cramer says.
While he says the product management may be underestimated, there is no rush to buy the stock. Cramer thinks these stocks will sell off for a bit as investors take profits after a major run. He says the market is overbought but investors could miss Lululemon if the share price does not go down as much as he thinks it will.
Cramer says Wall Street analysts have misjudged Lululemon, and margins are improving as cotton prices go down dramatically. Despite a $10 billion market cap, he says Lululemon is still in the growth phase.
"This is the same problem that plagues
Apple
(AAPL) - Get Apple Inc. (AAPL) Report
. You know, half a trillion dollars well how can that be. Lululemon, $10 billion dollars, well how can that be. Well, market cap is often a function of what will happen in multiple years. And if Lululemon is the
Nike
(NKE) - Get NIKE, Inc. (NKE) Report
for Women, then that's all that matters," Cramer says.
Cramer says he thinks Lululemon's customer loyalty won't be dislodged that easily but he does like competitor Under Armour. "Underarmour is a technology company. They keep coming out with new iterations of clothes and it's a wonderful company and I think it can go higher. Nike, we see tonight and I don't want to pre-judge," Cramer says.
At the time of publication, Cramer was long XXX.