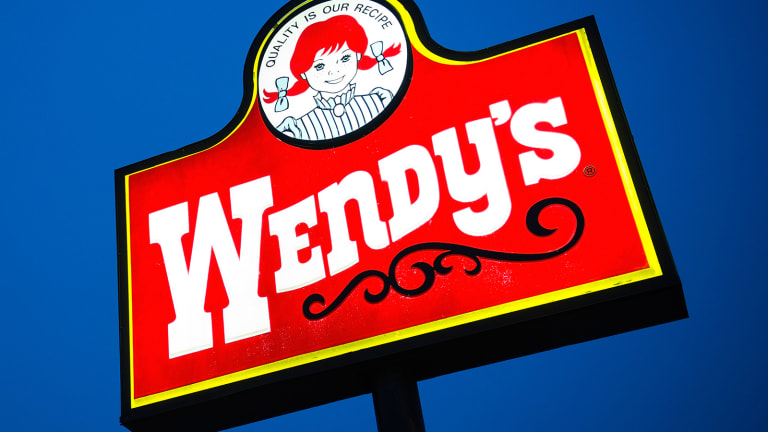 Publish date:
Cramer Endorses Wendy's, Says Automation Balance Minimum Wage Hikes
Cramer says Wendy's is doing a lot of things right.
Cramer says Wendy's is doing a lot of things right.
TheStreet's Jim Cramer has given Wendy's (WEN) - Get Wendy's Company Report  a thumbs up in spite of minimum wage increases in a number of states and other experts warning caution on the fast-food burger chain operator.
Cramer said Wendy's is "doing a lot of things right," citing automation that will save the Dave Thomas-founded enterprise some money. He said the move is a positive thing given the rise in minimum wages in more than 15 places this year. Wendy's stock closed at $10.98.
Wendy's announced the automation in August on its second-quarter 2015 earnings call as a way to offset higher costs due to a rising base wage. CFO and then-Senior Vice President Todd A. Penegor said the company was looking for opportunities to minimize the effect of the increases "through technology initiatives, whether that's customer self-order kiosks, whether that's automating more in the back of the house in the restaurant," according to a transcript of the call.
According to the Society for Human Resource Management, 15 states and Washington D.C. have increased their minimum wages this year, with Washington's wage reaching a high of $11.50 starting July 1.
Pursuant to deals struck earlier this month, California and New York now have laws for the minimum wage to eventually hit $15 an hour. In those two states Wendy's has 287 franchise-owned restaurants in the Golden State, and 60 company-owned restaurants along with 152 franchise-owned restaurants in the Empire State, according to its annual report.