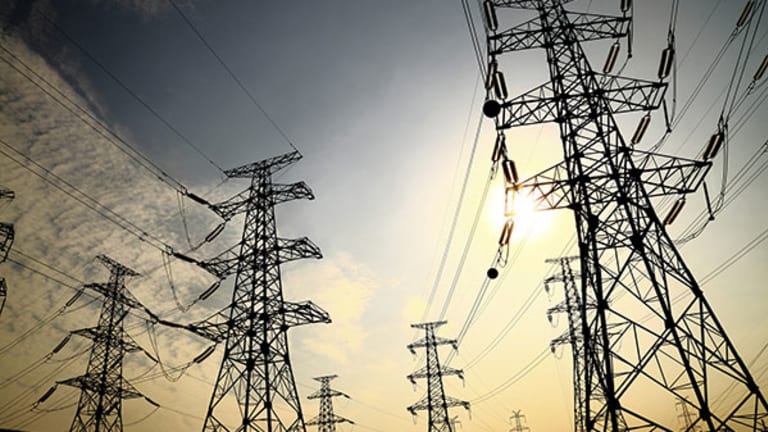 Covanta CEO on Waste-to-Energy Business, Big Dividend Yield
Waste-to-energy supplier Covanta has seen its shares drop 25% in the past year, but they have jumped 33% since their mid-February low.
Shares of Covanta (CVA) have dropped 25% in the past year, but have jumped 33% since their mid-February low. The company's CEO Stephen Jones said investors have historically been confused by the waste-to-energy supplier's business model, but are coming around.
"Two-thirds of our revenue comes from the waste side of our business, so I think that has started to become clearer to investors as time goes on," said Jones. "But historically we have traded more like an energy company, and that is starting to switch over."
Moody's changed the company's credit outlook last week to negative from stable while affirming Covanta's debt rating at Ba2. Moody's analyst Lesley Ritter said the change "stems from the company's continued shareholder friendly activities in the face of declining revenues and margins from its wholesale power and metals segments." Those shareholder activities included stepping up its dividend by 40% in June 2014, and buying back shares in 2015, in spite of markedly weaker commodity market conditions.
Jones, however, said the company is financially strong and he is comfortable with the dividend, which now yields 6%.
"When we set our dividend a few years ago at $1 per share, we looked at setting it across the whole economic cycle, and I think most people would agree we are at the low end of the commodity cycle right now," said Jones. "As that improves, you will see our dividend yield come down a little bit, but generally we are in a good place due to the strong, long-term nature of our revenues."
In an era of lower energy prices, Covanta is selling its services directly to companies like Subaru and American Airlines (AAL) that want to go green. Jones said revenue from its zero-landfill private sector service offerings is increasing, even as its scrap metal reclamation business is under pressure due to the drop in commodity prices.
The company turns over a million tons of trash every year into energy. Jones said that is attracting so-called sustainable, or green, investors, as well as dedicated energy investors.
"You are starting to see more green funds realize that it is a renewable power, and unlike wind and solar, we don't rely on the weather in order to produce the power since we use waste as the input," said Jones.