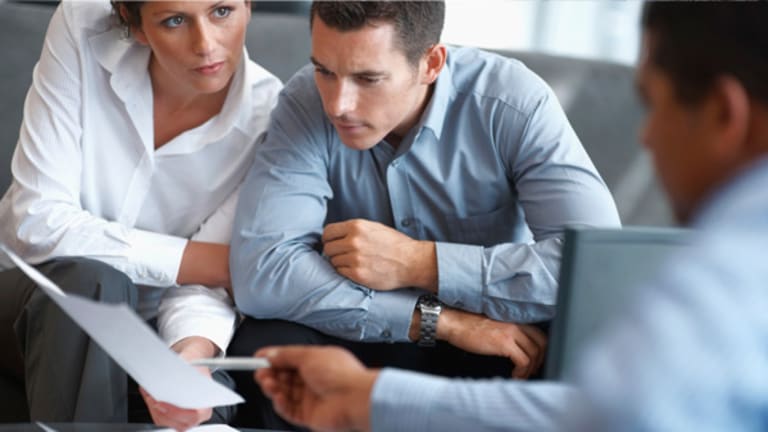 Courage and Fear Are Brothers: Ask Noah
A worker once laid off from a dream job is afraid to chase the dream again.
NEW YORK (TheStreet) -- Q: I've been at my job for three and a half years. It's stressful and unrelated to my graduate degree. I got let go from my "real" job during the recession. I loved my previous job and felt so satisfied everyday. Now I feel too scared to chance losing a job I despise. Please help me work up the courage to once again seek employment suited to my passion, skills and training.
A
: Let's first look at current job growth for your "pre-recession" profession.
Has there been an increase or decrease in openings over the last several years? How signficant have those numbers been?
Let's say there are now some available positions in your previous vocation.
Would those positions offer you the salary you earned, or the salary you now earn?
Would you be willing to take a monetary decrease, or perhaps a different position, if you could return to the profession you love?
You stated you're scared to leave this current job. This fear could be a clear warning sign. It could indicate a real understanding of the job market, and the realities of making a risky move at this time.
However, we can't just examine the logistical side of the equation.
It is awful to despise your job; this can wreak havoc on your physical and mental health.
When you hate what you do for a living, it dramatically affects interpersonal relationships. A professional change becomes essential, when it means the difference in your overall happiness and quality of life.
You asked me to help summon your courage to make a positive change.
To do this,
you
must redefine fear, not as a warning sign, but as a motivator.
The proverb states: "Courage and fear are brothers."
If you're to be successful, watch that you don't look upon your fear as solely dangerous or negative. If you choose to succumb to fear, you're acknowledging to yourself that you would rather be afraid than angry.
By choosing to quit your job and pursue your passion, you are not denying that fear exists, you're merely stating that your own fulfillment is more important than any fear.
Many of the most successful professionals I've worked with admit to having fear, yet they see a challenge in attaining mastery over it, using it to focus their energies and take control of their destinies.
You've obviously had the wherewithal and commitment to see your present job through for three and a half years.
See this as your accomplishment, but be present enough to also recognize that misery isn't a professional requirement.
Be kind to yourself and let go of the martyrdom. To make the wisest decision for your future, you'll need a clear head as you move forward in this process.
Best of luck, my friend.
As always, please send questions and comments to Ask Noah at nskass@gmail.com
Have a profitable and peaceful week,
Noah
This article is commentary by an independent contributor, separate from TheStreet's regular news coverage.
Noah Kass is a psychotherapist specializing in addiction, relationship issues and work stressors. He has been Clinical Director at The Dunes: East Hampton and Realization Center in Union Square. Mr. Kass was a frequent guest on MSNBC's "The Dylan Ratigan Show," featured in a segment called "Kass' Couch" and regularly blogs for The Huffington Post.