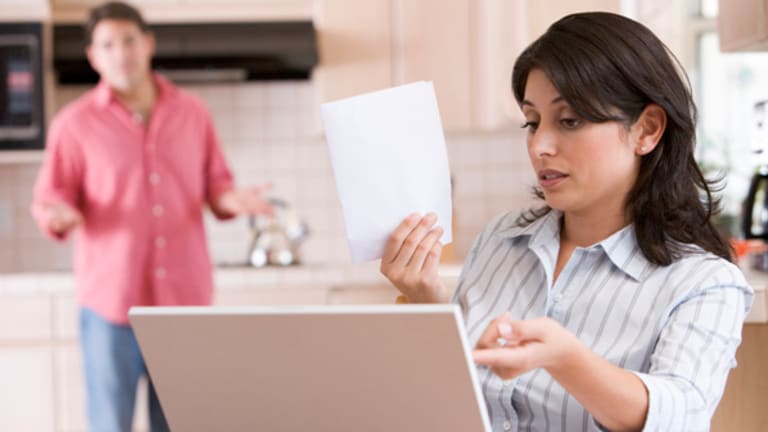 Couple's Plans Need Brave Conversation: Ask Noah
A woman asks how to talk to her loving husband about family and financial planning.
A woman asks how to talk to her loving husband about family and financial planning.
NEW YORK (TheStreet) -- Q: My husband is a warm, loving and generous man. He's passionate about us and playing bass guitar with his band. Yet, when it comes down to really discussing our immediate future, career plans and having children, he's vague and lacks strong opinions. This has really begun to worry me. How can I broach topics which are extremely important to me and not make him feel emasculated or patronized?
A
: The ability to discuss the future in practical, transparent and loving terms is vital to the success of any relationship. You stated he is passionate about your marriage and his music. That's a great start.
Where is your worry stemming from? Are your careers solid? Do you both want children?
My bet is that your husband does have strong and specific opinions about your future plans, but he's most likely just as confused about how best to share them with you. Perhaps he senses your fears and doesn't want to cause you any further worry by appearing vulnerable himself.
In bringing sensitive topics to the foreground also consider his history . . . .
Did these conversations occur in his childhood family?
Has he had previous relationships where he felt he shared too much?
Had he planned his career one way and it went another?
Keep in mind that these factors might cause someone to become overly cautious.
In order to broach sensitive topics with grace, I would encourage you to be extremely transparent. You must understand and translate the underlying reasons for your own worry. Once you're able to comprehend and communicate your own feelings more directly, he'll find your concerns more compelling to address.
Don't worry or search for a result in the beginning of your discussions. It's important to just start the conversation. The key to initiating these conversations is to start with open-ended questions and really listen!
Respectfully, let him know what you need and expect from him. You describe his nature as warm, loving and generous; these are all excellent and advantageous qualities to bring to your "discussion table."
Try your best not to attach any negative judgment to your inquiries. Instead frame the discussion in terms of his strengths, highlighting these strengths to entice him into a deeper conversation. In order to fully participate, he may need you to help him organize his thoughts, admit his vulnerabilities and help him to feel brave.
Best of luck and keep in touch!
Please send all questions to ASK NOAH at
Have a profitable and peaceful week,
Noah
This article is commentary by an independent contributor, separate from TheStreet's regular news coverage.
Noah Kass is a psychotherapist specializing in addiction, relationship issues and work stressors. He has been Clinical Director at The Dunes: East Hampton and Realization Center in Union Square. Mr. Kass was a frequent guest on MSNBC's & "The Dylan Ratigan Show"; featured in a segment called "Kass' Couch"; and regularly blogs for The Huffington Post.