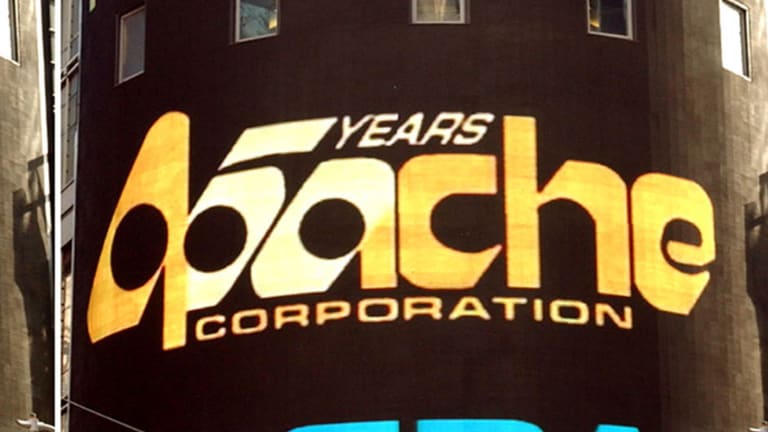 Could Apache Be the Next Oil Company to Slash Its Dividend?
Management says it hasn't cut the company's payout because it doesn't have any near-term liquidity need. But it may have to rethink if oil prices stay low.
The severe downturn in the oil and gas industry caused by the 70% drop in oil prices since 2014 has led a lot of companies to slash or eliminate the dividends they pay out to shareholders. Could Apache Corp. (APA) - Get APA Corporation Report be next?
The Houston-based exploration and production firm would be in good company. ConocoPhillips, Anadarko Petroleum, Devon Energy, Encana, Marathon Oil and Noble Energy have all cut their common dividends in recent months (Anadarko by 80%) while others, including QEP Resources, have eliminated dividends entirely.
Just last week Southwestern Energy tried a slightly different tactic, saying it will pay its $27 million quarterly preferred dividend with common shares in lieu of cash. While the move will dilute the value of existing stockholders' shares, it will help the company bridge the gap between its cash flow and its expenditures.
"It's a sign of the times with gas below $1.90/mcf [thousand cubic feet]," energy-focused investment bank Tudor, Pickering, Holt & Co. Securities wrote in a note March 17.
One company that pays a meaningful dividend that hasn't made any adjustments is Apache. On its fourth quarter earnings call last month, management emphasized that it hasn't cut the $400 million per year payout because the company doesn't have any near-term liquidity need. The company's balance sheet is in decent shape -- it had $1.5 billion at the end of last year and it has few near-term debt maturities ($650 million due in 2018 and 2019) -- and its international assets have more resilient cash flow in a low-price environment than many North American resource plays, analysts say.
But if commodity prices remain low and service costs don't adequately adjust lower to the point where Apache can live within its cash flow, it may have to reconsider its dividend policy. "The company regularly reviews its dividend policy with its board of directors so a potential cut down the road can't be ruled out in our view," said Tudor, Pickering, Holt & Co. analyst Michael Rowe.
Both Standard & Poor's and Moody's Investors Service downgraded Apache's debt last month, with Moody's knocking it down two notches to its lowest investment grade rating with a negative outlook. Jefferies & Co. analyst Jonathan Wolff joined in, assigning the company an underperform rating, saying its low budget reflects a weak "opportunity set" and its outlook remains "highly opaque."