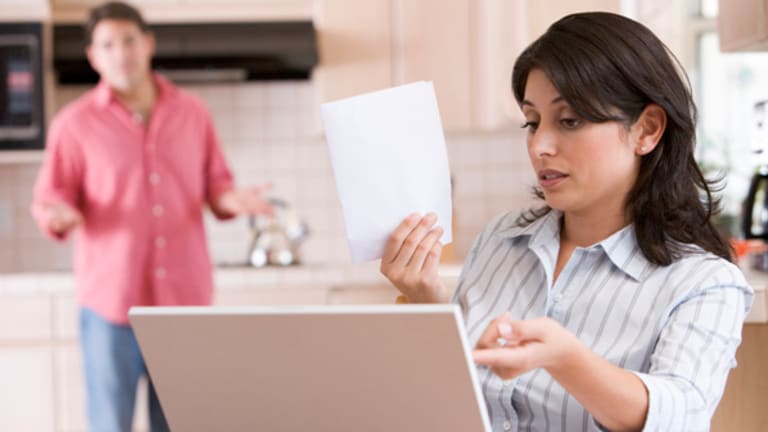 Controlling Husband: Ask Noah
A wife wonders how she can tell her husband about their need to seek counseling.
NEW YORK (TheStreet) -- Q: I married a somewhat controlling husband. His behavior has no doubt impacted our communication and intimacy. In many ways he's very loving, and I return that love entirely. However, I feel that we need to see a couple's counselor to work on our issues... but I'm afraid the suggestion will upset him. How can I best bring this up?
A:
In your marriage you've expressed a strong foundation of mutual love. This bond will inevitably transcend any momentary discomfort your husband might have toward attending couple's counseling.
Indeed, the suggestion might upset him; he was not the one who came up with it! In order for healthy communication and shared intimacy to thrive; the power dynamics in your relationship must shift to a more neutral ground.
Here are the tips:
EXPRESS the unconditional love you have for your husband. Include the specific characteristics that make him so uniquely fit to be your husband. Identify the ways in which you feel supported, respected and nurtured by him.
EXPLAIN your rationale for coming to him with this couple's counseling proposal. Here you will need to identify the areas that concern you. This will include the impact his controlling tendencies have had on your daily lives together. It would be helpful to cite specific examples of faulty communication occurrences, and times where you felt the intimacy was strained or compromised.
ENCOURAGE him to imagine couple's counseling as an opportunity for shared growth, not punishment for his personal shortcomings. Show him that is a golden opportunity for both of you to take sufficient time in reassessing each other's wants and needs.
Your circumstance centers on working this out together!
Have faith in the love you share, and your ability to evolve.
As always, questions and comments can be sent to ASK NOAH at
.
Have a profitable and peaceful week,
Noah
Noah Kass is a psychotherapist specializing in addiction, relationship issues and work stressors. He has been Clinical Director at The Dunes: East Hampton and Realization Center in Union Square. Mr. Kass was a frequent guest on MSNBC's "The Dylan Ratigan Show," featured in a segment called "Kass' Couch" and regularly blogs for The Huffington Post.