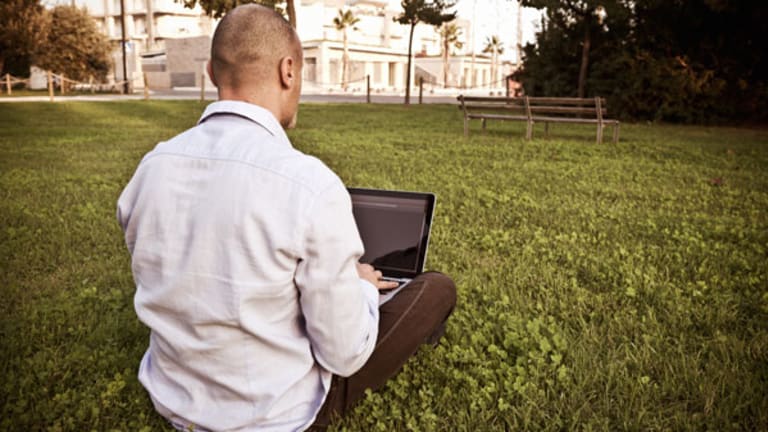 Content Marketing: The Personality Lure
Attract customers and grow your business by being witty and engaging online.
Erika Kerekes is CEO of The Kerekes Group, a social media and content marketing consulting firm in Santa Monica, Calif. She also publishes the award-winning food blog In Erika's Kitchen and gets just as many business leads from her recipes as from her corporate Web site. Go figure.
NEW YORK (
) -- Small businesses love content marketing, and the affair is going strong. In a January 2013 study by
, three-quarters of the small businesses surveyed said they already use content marketing as part of their overall marketing strategy and plan to do more of it in 2013.
What Is Content Marketing?
Simply put, content marketing is information that shows your customers and prospects what you do and how you do it, published online so people find it when they're looking for businesses like yours.
Videos, articles, blogs, social media updates, case studies, webinars, photos, infographics, email newsletters, whitepapers, ebooks -- content marketing takes many forms. Here are a few real-world examples:
Kids' clothing company Daily Threads posts "sneak peek" photos of its spring styles on Facebook (FB) - Get Meta Platforms Inc. Class A Report, Pinterest and Instagram. Business coach Marie Forleo produces a series of free videos on her Web site sharing concepts from her new training program. GroSocial, which provides software to manage social media campaigns, teaches small business owners about best practices for running Facebook promotions in free Webinars through sales and marketing Web site Infusionsoft.
Content marketing isn't selling -- it's education with an end game. Your goal is to give people the facts they need to help them decide you're the one they want to hire, buy from or partner with. Done well, content marketing is the honey that brings flies (leads) to your business's front door.
If you're just getting started with content marketing, here are a few tips:
Make a plan. What stories do you want to tell the world about your business? Which content types are most likely to attract your market? How often will you be able to release new content? How will you get the word out when you have a new blog post, video, or whitepaper? Try to answer these questions before you get started so you know what's ahead. Focus on keywords. What words or phrases would you type into the Google search box if you were looking for a business just like yours? Whether the answer is "supply chain management software," "dog grooming in Boise," or "the best lasagne in Boston," make sure you use those words several times in the content you create, especially in the title. But don't overdo it -- you still need to sound natural and human. Lighten up. Humor is your best friend in content marketing. Businesses that can tell their stories and be funny at the same time win hearts and inspire users to share their content. Everyone wants their content to "go viral," but few businesses are willing to take risks to get that extra attention. The best example I've seen recently is last year's Dollar Shave Club video on YouTube -- well written, full of personality and completely willing to make fun of itself. Allocate resources. Content marketing requires specific skills: writing, graphic design, video production, all with an eye on search engine optimization. If you have people in your company with both talent and time, you're all set. If not, consider hiring an outside firm to help you plan a content calendar, write blog posts and video scripts, coordinate your social media efforts and organize Webinars. Include calls to action. What do you want people to do as a result of reading or watching your content -- sign up for your mailing list, request a consultation, make an appointment, call you, buy something? Whatever it is, include a soft-sell request as part of the content experience.
A video might end on a screen that offers a free consultation and displays a phone number and URL. Users might have to submit their name and email address before downloading a whitepaper. A blog post about a new product should include links to the product description page. If your content is good, people will be much more inclined to take the next logical step. Track results. Use trackable links so you can see which content generates more of the actions you want. Study your Web site analytics to see which outside sources are sending you traffic (YouTube, Facebook, Twitter, etc.). The more you know about what's working, the better results you'll be able to drive as you continue your content marketing efforts.
Got more questions about content marketing? Ask them in the comments below.
This article is commentary by an independent contributor, separate from TheStreet's regular news coverage.