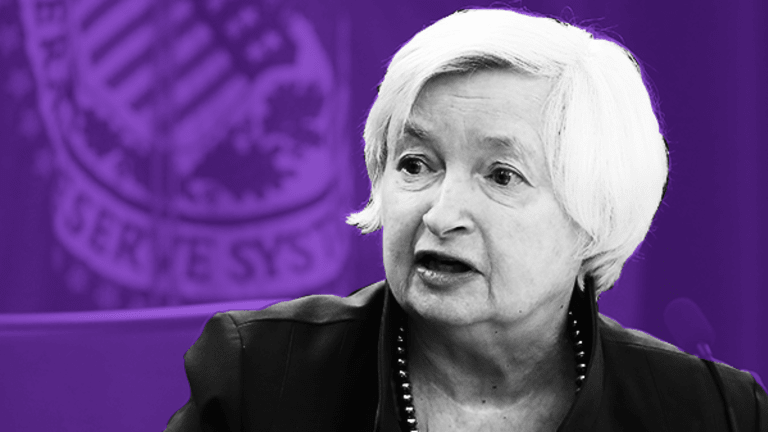 Consumer Companies Make a Comeback; Yellen's Days Numbered as Fed Chair -- ICYMI
Here's what you need to know now for Friday, Sept. 29.
The week ended with a bang as the S&P 500 and Nasdaq reached new records on Friday, Sept. 29.
Consumer and retail stocks, which had been under pressure recently, helped carry the load for the S&P on Friday as Tyson Foods Inc. (TSN)  , Unilever plc (UL)  , McCormick & Co. (MKC)  , and Hain Celestial Group Inc. (HAIN)  all finished higher.
Sure, it's possible that this is just a product of these companies being oversold during the last few weeks, but there could be another driver: hints of long-awaited consolidation may finally be underway.
After succumbing to activist investors, Hain, in particular, is likely to be picked apart or sold in its entirety to one of the world's leading consumer product companies. Among its potential suitors, including those mentioned above, are Pepsico (PEP)  and Pinnacle Foods (PF)  , both of which could use an injection of growth.
Lots of happenings on the political front Friday: President Donald Trump said he could name his pick to head the Federal Reserve next month. Then again, maybe not. At the same time, Tom Price announced his resignation as Secretary of Health and Human Services. Price has come under fire in recent days over revelations he spent hundreds of thousands of taxpayer dollars on private jets.
To learn about these stories and more, check out the highlights from TheStreet and its sister publications below.
This is an excerpt from "In Case You Missed It," a daily newsletter brought to you by TheStreet. Sign up here.

Photo of the day: Always be closing
"Put that coffee down, coffee's for closers only," says Alec Baldwin's character, Blake, to a timid Shelley Levene (Jack Lemmon), in the famous scene from 1992's "Glengarry Glen Ross," directed by James Foley. Well, today coffee is for everyone as Americans celebrated national coffee day. The coffee industry has heated up recently as Dunkin' Brands (DNKN) finds itself in increased competition with McDonald's (MCD) . The Golden Arches continues to offer sharp discounts on its various hot and iced coffees to drum up badly needed business. Meanwhile, on the higher-end of the spectrum, Starbucks (SBUX) continues to concoct sugary drinks that fetch upward of $6 each. Always be closing, folks.
Read more from "In Case You Missed It." Sign up here.
More of What's Trending on TheStreet: