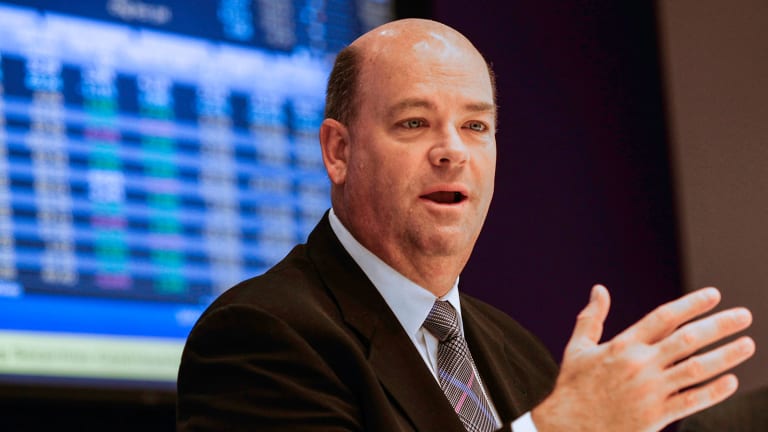 ConocoPhillips Reports Wider Loss but Still Vows to Fund Dividends
CEO Ryan Lance said capital allocation is key and that it is committed to paying shareholder dividends and funding its operations.
ConocoPhillips (COP) - Get Report reported a higher-than-expected loss in the second quarter, but management vowed that the company is committed to paying dividends and funding operations.
The Houston oil company lost $1.07 billion, or an adjusted 79 cents per share, in the second quarter, 29% more than analyst expectations of 61 cents. Sales came in at $5.58 billion, 14% less than the $6.47 billion anticipated.
ConocoPhillips' production was higher than expected on lower-than-expected capital expenditures of $1.13 billion driven by its Australian Pacific LNG project and unconventional fields in the U.S., which more than offset wildfires in Canada and planned European downtime, Tudor, Pickering, Holt  wrote in a report.
The company increased its expectations for production this year that imply 1% to 3% growth versus its previous guidance of flat volume, while its capital expenditures were reduced to $5.5 billion from $5.7 billion. Its operating expenses are down 18% versus a year ago.
CEO Ryan Lance said on a conference call with analysts that the company is making progress with  cost cutting and divestitures, the latter of which it hopes will bring it $1 billion in proceeds (it has already sold $400 million). He said cash flow would be used to fund dividends (with a goal of 20% to 30%), strengthen the balance sheet (with a target of less than $25 billion, paying maturities as they come), fund its operations and buy back shares.
"The way to create value in this business is capital allocation," he said, noting that the company's capital intensity is lower than its competitors. "The first use of cash is to pay dividends and invest in the production base. Flat production is not our goal, but we want to sustain it."
The company sold its Senegal properties to Woodside Petroleum in July for $350 million, which some saw as a weak valuation. When asked about it by an analyst, Lance said the company got a fair value for the asset "based on our assessment of the resource and the cost to develop it."
ConocoPhillips has been moving away from large, longer-term projects to more midsized, nearer term ones. For example, the company hopes to shed its deepwater properties, including its interests in the Keathley Canyon and Shenandoah discoveries, but won't sell them unless it can get a good price.
"We've taken oily assets off the market, as the market is not there for fair value, and we're not going to sell assets into that kind of headwind. We're looking at dry [natural] gas assets to see if we can get fair value," Lance said. "We know we want to get back into the market with asset sales once conditions improve."
Lance wouldn't speculate on when the company might again raise its dividend -- February's cut was the first in 25 years -- but said it was definitely part of its plan. "We're not going to try to increase dividends annually to get back to where we were," he said. "But we do need to return more to the shareholders as oil prices begin to recover."
The executive wasn't too optimistic about the state of the industry, implying that lower and more volatile oil prices may continue into next year. "We have to continue to attack that breakeven, to get it as low as we can to be as competitive as we can, as we believe this low in oil prices is here to stay," he said. "There's space in this E&P world for a company like ours that is focused on returns."