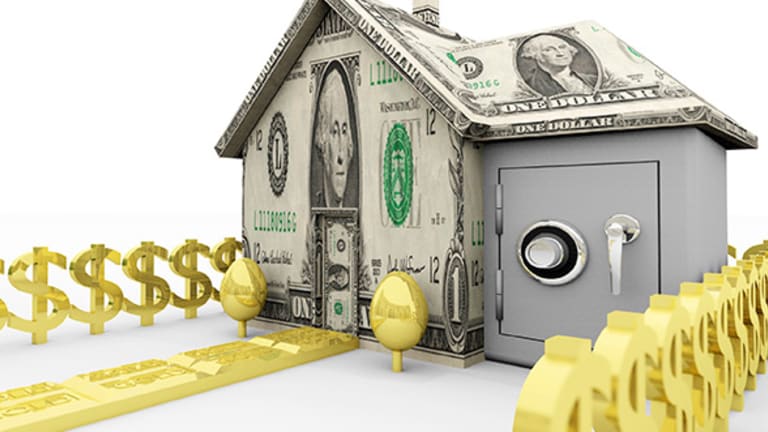 Community Banks May Be 'Too Small to Succeed' in the Current Banking Environment
The decline of community banks is blamed on tight regulations and digitalization of the banking industry. In the current banking environment, community banks may be 'too small to succeed.'
Editor's Pick: Originally Published Wednesday, Dec. 23
In the current banking environment, driven by heavy regulations and expensive technology, community banks are struggling and finding themselves "too small to succeed."
"Since 1994, community banks' share of the U.S. lending market has fallen by approximately half -- from 41% to 22% -- while the top five largest banks' share has more than doubled -- from 17% to 41%," reads a February Harvard Business Review study. Over that same period, the sheer number of community banks has been cut nearly in half (from over 10,000 to around 6,000), while the number of large banks has grown to 100, from 73.
When compared to big banks, small banks have significantly limited resources, even though they have lower average fees. An overall huge decline in numbers is a sign for worry to both the community banking system and local agricultural businesses, which is just one industry group that gets a vast majority of loans from community banks. 
Since the core of the community bank business model is lending to local businesses and households, net interest margins (the difference between interest earned from loans they make minus interest they pay on deposits) are the largest source of their revenue. This has been low due to the interest rates remaining close to zero since 2008 and the little earned by small banks have been eroded by the new regulations and rapid digitalization.
Small banks have come under immense pressure due to stringent capital rules imposed upon them by the Federal regulating agencies. The Dodd-Frank Wall Street Reform and Consumer Protection Act was passed in 2010 under the Obama administration to avoid events similar to the 2008 financial crisis and curb the systemic risk from spreading to the entire financial system. The complexity and length of the strict law have been damaging for community banks. As a result, the nation is losing on average one community bank per day.
Another regulation, Basel III was developed by Bank for International Settlements "to strengthen the regulation, supervision and risk management of the banking sector." The rule aimed to improve quality and quantity of capital held by banking organizations by increasing the minimum capital requirements. Under the rule, banks are expected to set up a capital conservation buffer in proportion to the level of risk in their portfolios.
Announced in a press release in 2013, federal agencies moved to minimize the capital burden for small and less complex banks. But the cost to meet these final capital requirements is still high for small banks. This year, smaller banks have asked for further simplification of Basel III capital requirements, as the cost-benefit of compliance seems disproportionate. The cost of maintaining records and reporting is very high for small banks. Federal Reserve Governor Daniel Tarullo told Reuters that agencies are looking at ways to lower the compliance cost for banks of different sizes.
Additionally, as the world of banking gets more digitalized, smaller banks with limited resources are either going out of business or merge with other banks. Big data analytics in banking, mobile banking, online payments and remote deposit procedure is quickly becoming a "must have" for the banking industry and its customers, depositors who provide most of the capital with which to make loans.
Traditional data management structures used by community banks are becoming obsolete and hence, these banks are facing stiff competition from big banks. Where big banks have a clear advantage of affording high technical expertise to understand their customers' needs, and community banks are struggling to keep up. 
While tight regulations and new technology may be alarming for the community banking industry, not all looks grim. In the third quarter of 2015, community banks recorded earnings of $5.2 billion, which is a 7.5% rise from the third quarter of 2014, according to the FDIC. At the Third Annual Community Banking Research and Policy Conference, the Fed Chair Janet Yellen acknowledged the importance of community banks. She said that the capital rules and supervisory regulations should be tailored according to the size of banks. The Federal agencies are gradually making alterations in the rules for small banks.
But as of now, community banks continue to remain burdened by the regulations and technology that may severely impact their cost structures and ability to compete in the banking industry. Community banks need to remodel and modernize their cost and operations structures to include technology as a part of regular banking. With changes in regulations, community banks can evolve and continue to remain an important contributor to the society.
This article is commentary by an independent contributor. At the time of publication, the author held no positions in the stocks mentioned.