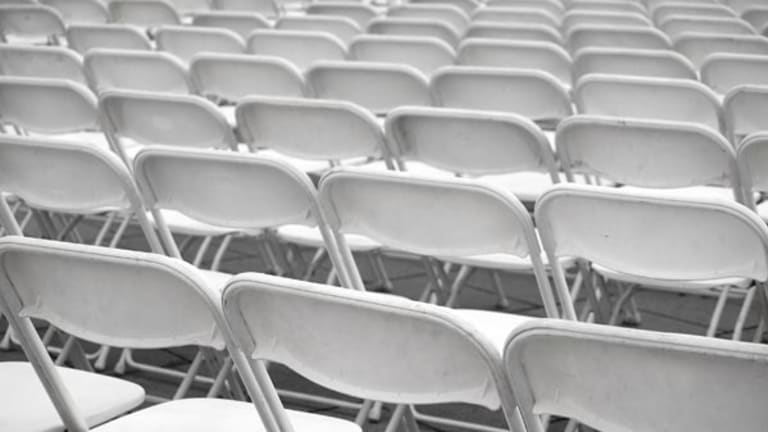 Commodities: The Comeback Kid of 2010?
The S&P 500 comes off a great year as 2010 begins -- but commodities, which rebounded nicely during the latter half of last year, could be poised to outperform equities for the first time in three years. What does TheStreet think?
NEW YORK (
) -- It may seem like a distant past, but it was only three years ago that commodities blew away just about every asset class in annual performance.
Then those heady commodity returns of 2007 gave way to the commodity bubble of 2008, and the broad equity markets have outshined commodities ever since.
Again, in 2009, the S&P 500 Index indeed outperformed commodities. Still, over the second half of the year, commodities recovered nicely. And while the widely watched
Standard & Poor's
S&P GSCI commodity markets index was up 13.5% last year, falling well short of the S&P 500 Index return of 23%, that marked a huge improvement over the 2008 freefall of 45% in the commodity markets. The GSCI was up close to 8% in the last quarter of 2009, in particular.
So has this positive trend poised commodities to return to their 2007 highs and outperformance over equities, or does it pose the worrisome thought that commodities are headed for another bubble?
To put the question in the simplest terms: Which is the better 2010 bet, the
SPDR S&P 500
(SPY) - Get Free Report
or the
iShares
S&P GSCI Commodity-Index Trust
(GSG) - Get Free Report
?
Goldman Sachs
(GS) - Get Free Report
, for one, is predicting that the S&P GSCI index will rise 17.5% in 2010, besting an S&P 500 call of 11% growth in 2010. Goldman predicts that the GSCI sub-sectors of energy (25%) and metals (15%) will lead returns for the commodities index this year. This prediction would make 2010 a good year for the
SPDR Energy Select Sector
(XLE) - Get Free Report
.
Oil prices have already been on the way up and rose above $80 on the first trading day of the year on Monday.
What's more, the International Monetary Fund is predicting a 3.1% global expansion in 2010, which will push food prices higher -- and food commodities have already been pushing higher in recent months. A
Bloomberg
article on commodities forecasting also included a
Societe Generale
prediction of an 11% spike for the corn bushel average price in 2010.
Hedge fund flows have already been headed to commodities over the past several months, as the situation has markedly improved. The Bloomberg article noted that hedge funds that already made big profits on the commodities comeback have dumped shares, signaling their belief that the commodities rally is done and the dollar may soon strengthen.
Since the commodities freefall of 2008, it may have seemed like the only commodity that existed for investors was gold, which kept pushing higher and higher. More recently, though, the general commodities recovery has included industrial metals, agriculture and other precious metals aside from gold. In fact, the only sub-sector of the S&P GSCI that had negative returns last year was livestock, and even livestock showed a quarterly positive return of 3% in the fourth quarter 2009.
In truth, the commodities situation in 2009 was a rising-tide-lifts-all-boats story, with industrial metals in particular gaining more than 85%.
So will 2010 be another year to play a broad commodities rebound story, or will the smart investor have to choose carefully among commodities to generate profits in 2010? Take our poll below to learn what the
TheStreet
thinks.
-- Reported by Eric Rosenbaum in New York.
RELATED STORIES:
>>See our new stock quote page.
Follow TheStreet.com on
and become a fan on
Copyright 2009 TheStreet.com Inc. All rights reserved. This material may not be published, broadcast, rewritten, or redistributed.