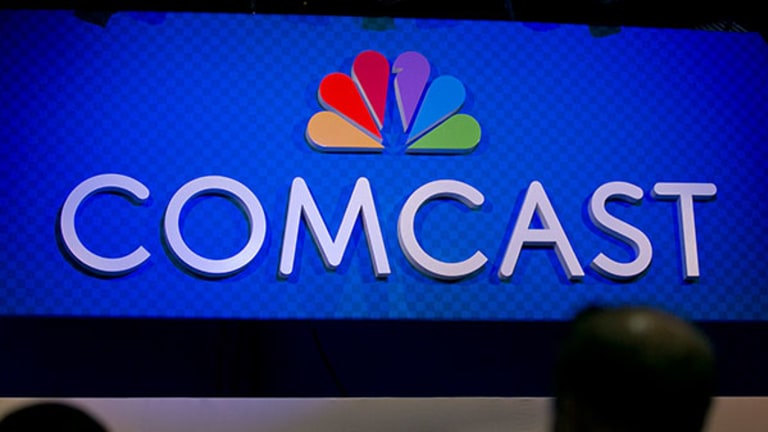 The ink has yet to dry on the Federal Communications Commission's new net neutrality rules, but the cable-TV industry's largest player is already looking for ways to gut the landmark regulations. 
Comcast (CMCSA) - Get Comcast Corporation Class A Report, the country's largest broadband provider, is calling on Congress to pass legislation that supersedes the FCC's net neutrality rules. Michael Angelakis, the company's finance chief and vice-chariman, on Tuesday called the net neutrality rules a "disappointment," arguing that the document is likely to be contested in court for the foreseeable future, further prolonging "uncertainty" about rules that oversee Internet traffic.
"We think there really are alternatives," said Angelakis at an investor conference hosted by Morgan Stanley. "Hope really is that ultimately the uncertainty will create a legislative solution. I think that would be a nice outcome and an appropriate outcome given all the constituencies that are involved."
The FCC on Thursday approved rules to prohibit Internet service providers from favoring one customer over another, a practice referred to as throttling in which one set of traffic is moved faster than another. Critics of Comcast's pending $45 billion merger with Time Warner Cable (TWC) , insist that a combined company would have too much power to favor their video-on-demand service, XFinity, above others, Netflix (NFLX) - Get Netflix, Inc. (NFLX) Report or Amazon Prime (AMZN) - Get Amazon.com, Inc. Report, for instance.
Having classified the Internet as a public utility, the FCC created  rules that will give the agency the power to force broadband providers to treat all Internet traffic equally, forbidding throttling or paid prioritization, that would allow users to pay for faster speeds.
"We don't do any of those things," Angelakis said. "Never did."
It's unclear whether the new net neutrality rules will affect the proposed $45 billion Comcast-Time Warmer Cable merger, Angelakis said. Comcast's takeover of TWC initially looked like a shoo-in for FCC approval, but skepticism has increased  as both the FCC and the Justice Department investigate whether the proposal would stifle online competition, particularly in the fast-growing area of online video. 
This article is commentary by an independent contributor. At the time of publication, the author held no positions in the stocks mentioned.