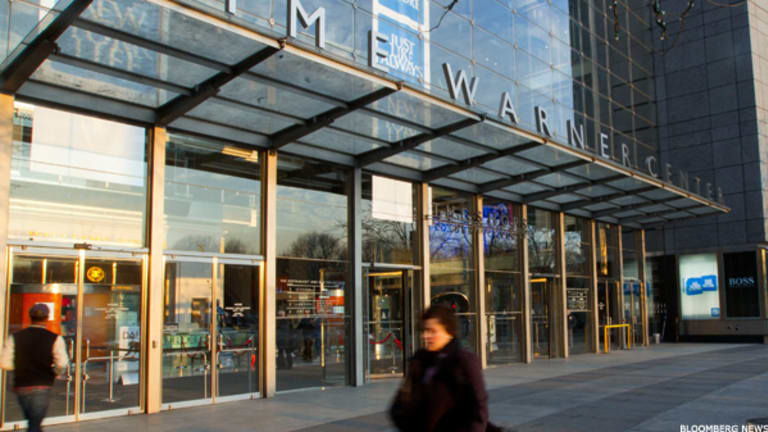 Comcast Considers Time Warner at Customer's Expense
While Comcast mulls over the possible acquisition of Time Warner's cable business, investors are seeing great value, good service and outstanding support.
New York (The Street) --  Comcast (CMCSA) - Get Comcast Corporation Class A Report is now hitting a new 52-week high and grabbing lots of headlines. This notoriety is because the media colossus may jump into the fray to bid for Time Warner Cable (TWC) .
Comcast is the nation's largest cable and entertainment company. Shareholders and customers are concerned that if the company were to buy TWC, the nation's second biggest cable company, that it might be a case of "too much, too fast," and too many unanswered questions.
One of those unanswered questions is how such a takeover would impact Comcast's customer service. Bigger isn't always better when it comes to preserving customer loyalty and protecting customer retention. As a long-time Comcast customer, I for one don't want to see them have a monopoly without the kind of healthy competition that motivates firms to give the best service at the most reasonable pricing.
Comcast's XFINITY TV, Internet, Voice and Home services are some of the "best in the West." Like many cable customers, I have my internet and telephone services "bundled" together for the best pricing deal possible. I've also been leasing a wireless gateway router from Comcast. Plus I've been paying nearly $20 per month for XFINITY "Signature Support," which is supposed to be a notch above the company's normal tech support.
Just a week ago I received a "Dear Customer" letter that made me smile.  The letter read, "We are constantly evaluating our services to ensure we are bringing you the best experience possible. While we continue to offer a wide range of services to meet your needs, Comcast has decided to discontinue its fee based XFINITY Signature Support service. We will continue to provide service and support to current customers until December 4, 2013. After this date, we will discontinue this service."
"Is this good news or bad news?" I asked myself from a customer's point of view. Then I read the rest of the letter and a warm and fuzzy feeling spread throughout my peripheral nervous system. "We are pleased to inform you that effective December 4, 2013, Signature Support Wireless Networking will be included with you wireless gateway or router device, which will provide you with 24/7 technical support for your home network and connected devices at no additional charge."
Those last few words, "at no additional charge," are always a great way of strengthening customer loyalty.  They convince me that Comcast XFINITY's motto, "the future of awesome," is more than just a nice-sounding phrase.
Meanwhile Charter Communications (CHTR) - Get Charter Communications, Inc. Class A Report stock soared on Friday, Nov. 22, by over 6% when the news broke that Comcast may be in the running to compete with Charter for Time Warner Cable. Many investors from all 3 companies are watching the situation unfold with both curiosity and concern. TWC's stock hit a 52-week high on that Friday and soared 10% hitting an all-time high of $133.73 a share.
Time Warner Cable, which has struggled in the last year or more to hold onto its customer base, is the apparent winner of the rivalry between the two main competitors. With all 3 entertainment and media companies trading at rich multiples to earnings, analysts will start questioning whether the bidding for TWC makes good dollars and sense. Comcast stock ended last Friday's trading at $49.52, and hit a 52-week high during the session at $49.95.
Getting back to monopoly and anti-monopoly laws, whoever is willing to pony up the big bucks for TWC will be under some careful scrutiny by both the Federal Trade Commission and the Justice Department. Despite reports that cable providers don't compete with each other in the same regions, consumers may soon be clamoring to find less expensive sources of TV and internet access. Verizon (VZ) - Get Verizon Communications Inc. Report has successfully competed with cable companies with its own voice and internet packages.
The hardest question to answer in the days ahead is whether Comcast really wants to get into a bidding war with Charter for TWC. At the current share price level TWC is trading at a PE ratio of almost 21 and a forward PE ratio of around 18. With a market cap of over $129 billion, Comcast should be able to do a part cash, part equity buy-out of TWC with its nearly $38 billion market cap. Yet that may dilute the value of Comcast shares and add to its total debt, which as of Sept. 30 was reportedly over $46 billion.
At the end of the 3rd quarter Comcast only had $5.74 billion in total cash, but its balance sheet sparkles with a trailing 12 month levered free cash flow of $17.7 billion. In the recent history of Comcast its management has stated more than once that it's more interested in buying content than acquiring other cable companies. Soon both shareholders and customers will find out if its leadership will stick to this resolve.
So for the time being, if you're a Comcast customer you're probably more focused on Comcast making its services affordable, dependable and high-speed. Retaining customers and attracting new ones will also be good for the company's stock and its bottom line.
With close to 22 million TV subscribers and many millions of internet clients, plus its cache of trophy assets from its ownership of NBCUniversal, maybe Comcast will figure out it's big enough and will keep focusing on being the best cable firm in the U.S. Everyone wins that way!
At the time of the publication of this article the author is long VZ but is neither long nor short any other companies mentioned.
Follow @m8a2r1

This article is commentary by an independent contributor, separate from TheStreet's regular news coverage.
Marc Courtenay is the founder and owner of Advanced Investor Technologies, LLC, as well as the publisher and editor of www.ChecktheMarkets.com.
Courtenay holds a Master's of Science degree in Psychology from California Polytechnic State University, and is a former senior vice-president of Investments for two major brokerage firms. He's been a fiercely independent investment "investigator" and a consulting contributor to the investment publishing world for over 30 years. In addition to his role as an investment publisher and analyst, he serves as a marketing consultant to the investment media industries.
In his role as a financial editor, he specializes in unique investment strategies, overlooked stock investments, energy and resource companies, precious metals, emerging growth companies, the prudent use of option strategies,real estate related opportunities,wealth preservation, money-saving offers, risk management, tax issues, as well as "the psychology of investing". Because of his training and background in Clinical Counseling and Psychology, he enjoys writing about investor behavior, the ¿herd mentality, how to turn investment mistakes into investment breakthroughs and the stock market's behavioral trends and patterns.