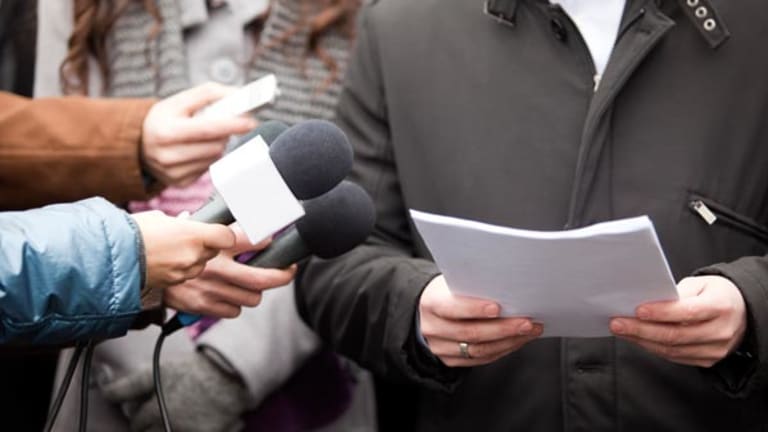 Coke vs. Pepsi: Who Will Win in Emerging Markets?
Which soft-drink giant -- Coca-Cola or PepsiCo -- do you think shows the most promise in the red-hot emerging markets?
NEW YORK (
) -- In the past week, rivals
Coca-Cola
(KO) - Get Free Report
and
PepsiCo
(PEP) - Get Free Report
both reported fourth quarter earnings that were in-line with estimates. The competitors also reported a similar trend in their core beverage sales: strong volume growth in the international markets offset by a decline in their home North American market.
On Feb. 9, Coca-Cola reported fourth-quarter earnings per share of 66 cents, up 53%, or up 3% on a comparable basis. The earnings were driven by strong unit case-volume growth, which increased 5% in the fourth quarter and 3% for the full year.
Coca-Cola reported that international unit case-volume growth increased 6% in the fourth quarter, offsetting a negative 1% shrinkage in its core North American market. Coca-Cola attributed the negative growth in the core North American market to, of course, weaker economic conditions causing consumers to hold back spending.
International volumes were driven by particularly strong sales in China and India, which were up 29% and 20%, respectively, in the quarter. Other emerging markets that showed promise included Brazil and Mexico, up 8% and 4% respectively.
Even developed markets in Europe grew strongly, with France posting a healthy gain of 12% and Germany a 3% increase. Not all international markets posted positive growth; volumes in Japan declined 4% in the quarter.
PepsiCo's earnings were also similarly buoyed by strong gains in its international beverage divisions, as well as its worldwide snacks business.
PepsiCo's Americas food business alone accounted for 48% of 2009 fiscal year revenue while the Americas beverage business contributed 23%. Of note, PepsiCo is also currently in the process of acquiring its two anchor bottlers,
PepsiCo Bottling
(PBG)
and
PepsiAmericas
(PAS)
, and hopes to close the transactions by the end of the month.
In another note similar to Coca-Cola's, PepsiCo's Americas Beverage unit reported a 5% volume decline in the fourth quarter while PepsiCo International reported volumes up 5% in Asia, Middle East and Africa, with flat volumes in Europe.
In the quarter, PepsiCo International reported 21% volume growth in India, high single-digit growth in Thailand and Egypt, as well as gains in the Middle East. The company did not have a perfect track record of international volume growth, seeing notable declines in China, driven by a shift in the timing of the Chinese New Year.
Still, the results of both companies suggest that the beverage giants are increasingly relying on international emerging markets to generate beverage volume growth to offset their weaker home markets. These markets appear poised to become increasingly important to the bottom line of both companies.
In light of this, we turn to you, dear reader, and ask you to weigh in: Which soft-drink giant you think shows the most promise in the red-hot emerging markets? Take our survey poll to see the consensus of
TheStreet
. And you can even leave a comment -- if you're so moved.
-- Reported by Andrea Tse in New York
>>See our new stock quote page.
Follow TheStreet.com on
and become a fan on
Copyright 2009 TheStreet.com Inc. All rights reserved. This material may not be published, broadcast, rewritten, or redistributed.