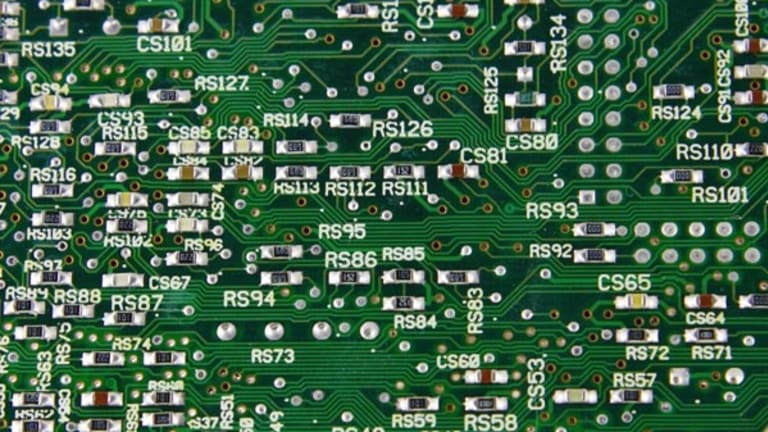 Publish date:
Cognizant CFO Karen McLaughlin Says Health Care, the Cloud Are Key to Growth
Cognizant beat predictions on earnings, but now faces the challenge of becoming a major player in health care IT.
Cognizant beat predictions on earnings, but now faces the challenge of becoming a major player in health care IT.
Correction: This story has been updated to note the falling rupee.
NEW YORK (TheStreet) -- Outsourcing company Cognizant (CTSH) - Get Report , which beat estimates on earnings and guidance to rise more than 7% by midday Wednesday, is looking to the cloud and health care to maintain its growth.
CFO Karen McLoughlin told TheStreet that while the company was too small a decade ago to compete in enterprise resource planning projects that are now obsolete, it can now integrate those old systems with cloud resources for Fortune 1000 clients profitably, using Indian engineers.
While Cognizant is based in Teaneck, N.J., it grew to prominence as an Indian outsourcing company. The majority of its 200,000 employees are in India, but it now has more than 30,000 employees in the U.S. The company succeeded this quarter despite "headwinds since June with a falling rupee," she said.
For the third quarter, Cognizant had earnings of 58 cents per fully diluted share, or $355.6 million, on revenue of $2.58 billion. That compares to earnings of $319.6 million, or 53 cents per share, and revenue of $2.13 billion a year ago. The company moved its fourth-quarter earnings guidance upward, to at least 63 cents per share on revenue of $2.61 billion to $2.64 billion.
The company is currently in the process of acquiring TriZetto, a health care technology company, for $2.7 billion in cash, and integrating its CareAdvance billing suite into its other offerings. During the quarter, Cognizant also signed a seven-year master services agreement with HealthNet (HNT) , a large managed care company.
This month the company also made a smaller health care acquisition, buying Cadient Group for an estimated $30 million. That company's 100 employees work on marketing in the health care space.
Taken together, the deals give Cognizant a significant position in health IT.
McLoughlin said after the TriZetto acquisition is completed, that company will represent 35% of the combined company's revenue. She called the HealthNet agreement a "transformational deal" that will make Cognizant a major player against such firms as Cerner (CERN) - Get Report and McKesson (MCK) - Get Report in the health care software space.
Investors are betting Cognizant can use its low costs in India to improve the quality of TriZetto software and Health Net services despite a wave of insider selling that has seen President Gordon Coburn selling one-third of his stake in the company and a total of 37 insider sells over the last three months. 
McLoughlin said the company is also looking to cloud technology for growth. "Salesforce.com (CRM) - Get Report is a very big partner of ours," she said. "What you see in software-as-a-service models like Salesforce and Workday (WDAY) - Get Report is that it's not quite the plug-and-play solution people think it is. There's a lot of customization that has to be done, a lot of integration work."
That plays into Cognizant's strength, since it has thousands of Indian engineers to do that work.
She also said that Cognizant's Fortune 1000 clients are not yet moving core operating platforms to the cloud, instead "building out peripheral solutions for better usability, and better business to business interactions. Those play into our sweet spot" of custom development."
At the time of publication, the author held no positions in any of the stocks mentioned.
This article is commentary by an independent contributor, separate from TheStreet's regular news coverage.