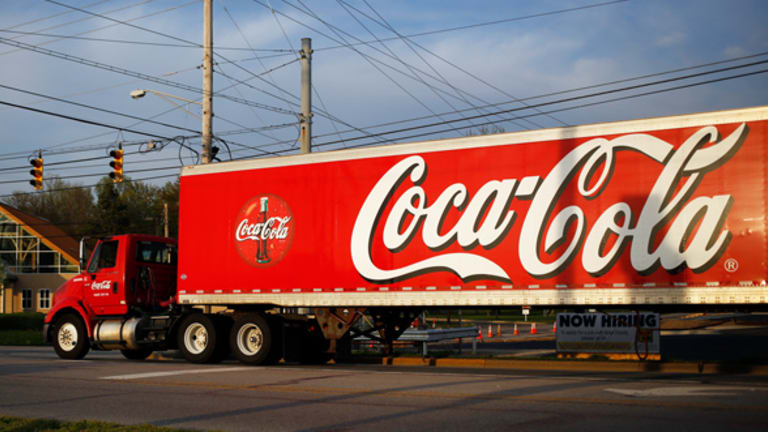 Coca-Cola Needs a Healthy Pullback
Coca-Cola will likely need to pull back before its rally can push even higher.
Shares of Coca-Cola (KO) have been tracing out a steady bull trend since the mid-January bottom. At yesterday's high, the stock was up over 14% from its 2016 low. During this powerful run, Coke has moved past major resistance near its multi-month 2014 highs.
As this impressive move continues though, the stock is beginning to enter extremely overbought territory. In the near term investors should expect a healthy pullback before the rally can push even higher.
Click here to see the below chart in a new window. 
At Wednesday's peak, Coca-Cola was over 11% above its 200-day moving average. This much separation is quite rare and in the past has signaled exhaustion. Coke's weekly moving average convergence/divergence is also sending warning signs. This indicator has reached current levels before, most recently in mid-2013 and mid-2012. What followed was a healthy pullback to support.
In the near term, it's very likely further upside for Coca-Cola will be quite limited. Bullish investors may find lower entry levels soon as a pullback develops. Fortunately, Coke's recent rally has left behind layers of solid support. A major support zone now in place sits near the 2014 high between $44.75 and $45. A fade this deep may not be in the cards considering the strength of the trend. An initial level to monitor is the area between last week's high near $45.85 and this week's low of $45.50.
Disclosure: This article is commentary by an independent contributor. At the time of publication, the author held no positions in the stocks mentioned.