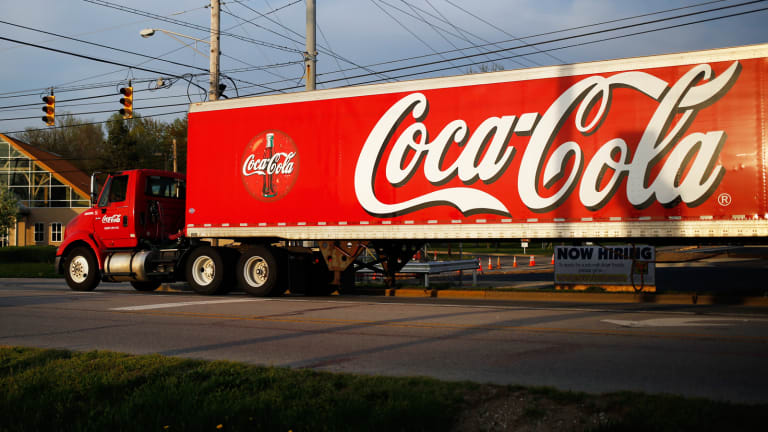 Coca-Cola CEO: Next 5 Years Will Be Some of Our Best 5 Years
Coca-Cola CEO James Quincey is bullish on the next five years. So far, he has good reason to be optimistic.
Coca-Cola (KO) - Get Coca-Cola Company Report CEO James Quincey pulls no punches on what the next five years holds for the beverage giant.
"The next five years will be some of our best five years," Quincey told TheStreet. "We have made all these changes to reset ourselves as a consumer-driven, asset-light company and we are going to be driving top line growth - so I think it will be a very good period for Coca-Cola, the bottlers, the employees and ultimately, for shareholders." 
Quincey, who took over as CEO in May 2017, is off to a good start on making that promise a reality. 
Coke's fourth-quarter earnings beat Wall Street's profit forecasts by 1 cent, fueled by momentum in the water and tea categories. Profit also was boosted by Coca-Cola's cost-cutting efforts and move to divest its bottling operations.
Organic sales increased 6% from the prior year. For 2018, Coke said it sees organic revenue rising 4%, with earnings gaining as much as 10%.
Watch TheStreet's full interview with Quincey below.