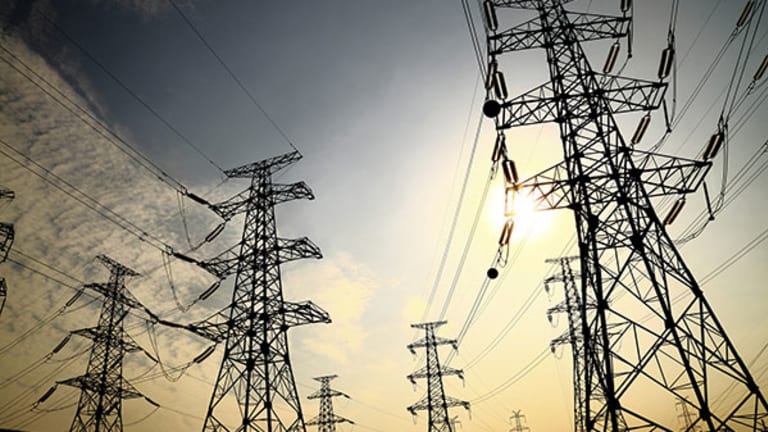 Coal Use to Decrease, Replaced by Natural Gas, Renewables in Developed Countries, Report Predicts
The International Energy Agency forecasts that by 2040 most electrical plants in OECD countries will be powered by natural gas or renewables rather than coal.
The use of coal is projected to decrease in several OECD countries due to self-imposed reductions in carbon emissions, according to a new report from the International Energy Agency. The power generation sector is expected to lead the way towards a decarbonized energy system.
Earlier this month, the International Energy Agency released the World Energy Outlook 2015. The report, which is the Agency's flagship publication, outlines the increasing role of natural gas and renewable energy for power generation.
For instance, the European Union enacted rules to reduce carbon emissions inducing the economies of its member nations to shift from carbon to renewable energy and natural gas. Member countries that don't implement the carbon emission plan face fines.
In the United States, the Environmental Protection Agency has introduced strict environmental requirements for coal production that increased the CAPEX of coal plants. Many coal plants currently used for electricity production will be decommissioned in the next five years and will be likely replaced by natural gas, solar, wind and geothermal powered plants.
In its 13th Five-Year Plan, which shall be released in 2016, China is expected to reduce its fossil fuel consumption in the future while increasing the use of renewable energy.
Electrical power is generated by fossil fuel combustion (coal or natural gas), nuclear reaction or kinetic energy from renewable sources such as solar, wind or water.
In the 2013 Annual Energy Outlook, the Energy Information Administration reported that natural gas is the second most cost-effective source of electrical generation, about 30% less than coal and 50% less than solar energy. Only geothermal energy costs less but the upfront extraction cost is more than 50% higher.
The IEA forecasts an increase in consumption of 50% for natural gas in the next 25 years.
The increase in natural gas consumption will also be boosted by the use of compressed natural gas (CNG) and liquefied natural gas (LNG) fuel in vehicles, maritime transportation and railroads.
However, the application of natural gas in these fields faces material challenges: the development of an infrastructure to fuel vehicles and ships may take several years, and the use of LNG in locomotives requires large upfront costs for a sector that is characterized by a slow inventory replacement.
The World Energy Outlook forecasts that coal consumption will increase globally by 10% by 2040 due to a tripling in coal demand in India and Southeast Asia.
Asian demand will balance the drop in consumption in OECD countries, especially in Europe and the United States. However, more stringent environmental policies in China could reverse this trend and cause global coal consumption to decline.
Increasing investment in renewable energy technology will lower the costs of production and make this source of energy more competitive.
In 2014 almost half of new power generation plants were powered by renewable energy, which became the second largest source of electricity.
The IEA forecasts that, by 2040, renewable power generation will reach a share of 50% in the European Union, 30% in China, and 25% in the United States. Most electrical plants in OECD countries will be powered by natural gas or renewables rather than coal.
Francesco Stipo is an American author and expert in international affairs. He is a member of the Bretton Woods Committee and was formerly the president of the U.S. Association of the Club of Rome, a global think tank.