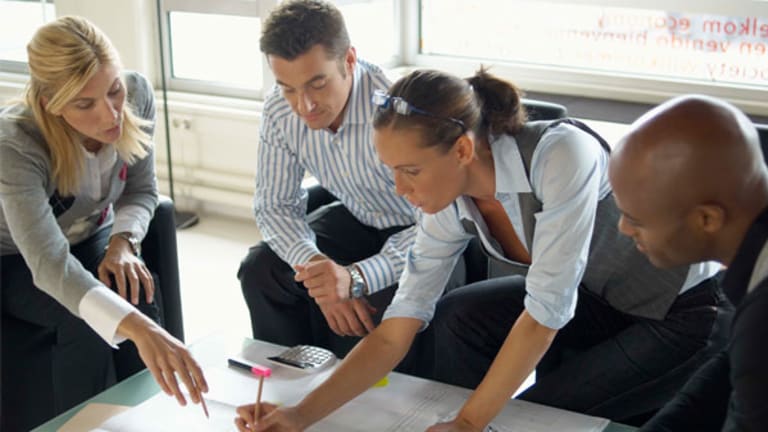 Coal, Natural Gas and the Extremes
An overseas recovery is likely to disproportionately benefits coal to natural gas.
An overseas recovery is likely to disproportionately benefits coal to natural gas.
NEW YORK (TheStreet) -- On a weekly basis I usually put out a piece here on TheStreet.com called the "Extreme Movers Message" where I highlight those areas of the investable landscape exhibiting significant moves up and down relative to their respective moving averages.
My ability to screen for those areas this week is limited due to Hurricane Sandy, so I thought it might be worthwhile further exploring the conclusion I came to in last week's writing relating to coal and natural gas.
Coal has had a hard time performing well since the start of 2011, particularly as utility companies began switching to natural gas as those prices plummeted on a supply surge. As this has taken place, natural gas prices rallied on increased demand as an input to electricity production.
As the saying goes, the cure to high price tends to be high price, and money may be positioning now for the idea that coal may actually be comparatively cheaper than natural gas, causing some utility companies to increase demand there.
Is this the whole story though? Take a look below at the price ratio of the
Market Vectors Coal ETF
(KOL) - Get Report
relative to the
First Trust ISE Revere Natural Gas ETF
(FCG) - Get Report
. As a reminder, a rising price ratio means the numerator/KOL is outperforming (up more/down less) the denominator/FCG.
Note that the vertical outperformance in coal stocks started happening in October, which then begs the question of what the catalyst was. Is it attributable to the possibility that Romney, who is largely seen as "pro-coal," could win the election?
This is a possibility given regulations he could soften which could make coal more competitive. The more likely reason though probably has to do with the growing feeling that China is on the verge of a comeback as growth stabilizes and the People's Bank of China injects capital into the world's second largest economy.
Natural gas is very much U.S. dominated, while coal is more global. Any kind of recovery overseas likely disproportionately benefits coal relative to natural gas.
It would appear then that coal has two main drivers. The overseas demand recovery combined with comparatively more expensive natural gas domestically provide more than enough justification for a continued period of outperformance. If the cure to high price is high price, then the cure to low price is...
At the time of publication the author held no positions in any of the stocks mentioned.
This article is commentary by an independent contributor, separate from TheStreet's regular news coverage.