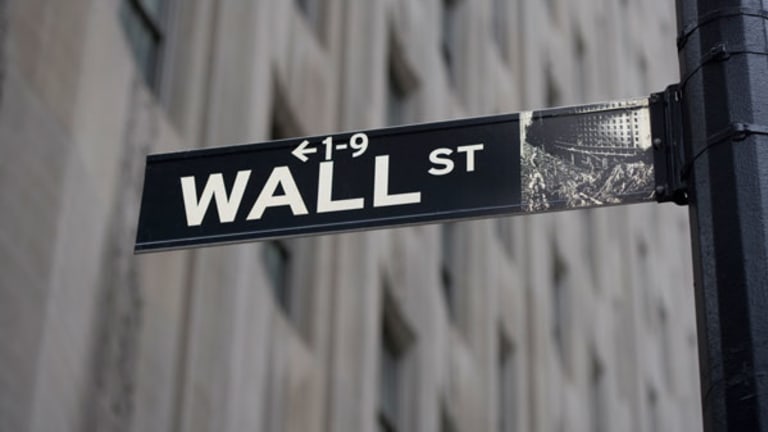 Clearing Up My Position on Alcatel-Lucent
Spending cuts won't grow Alcatel's market share. That's just a fact.
NEW YORK (TheStreet) -- My article on Wednesday, which dissected Alcatel-Lucent's (ALU) restructuring plans, was not appreciated by a few of the company's investors.
In describing management's plans to cut costs by one billion euros ($1.3 billion), while also selling an equal amount of assets, I said these strategies only looked good on paper. Investors have emailed suggesting my pessimism is premature.
Just to be clear, I don't disagree that there is merit to what management has decided to do. But I just don't believe that fiscal awareness alone -- absent a clear competitive strategy -- suddenly makes the stock attractive.
In voicing your disagreement, let's not forget the fact that this company has not been able to produce one full-year of positive free-cash-flow since 2006. Granted, there's a new regime. But let's not pretend that rivals
Ciena
(CIEN) - Get Ciena Corporation Report
and
Acme Packet
( APKT) are going to suddenly let off the gas pedal. Management has not addressed the reality that ALU's margins are likely to remain under pressure for the foreseeable future.
Equally important and perhaps more so, ALU has decided to cut costs as soon as the long-awaited carrier spending recovery is finally emerging. Essentially, the company is likely to lose incremental market share when the likes of
AT&T
and
Verizon
(VZ) - Get Verizon Communications Inc. Report
are about to loosen their purse strings to invest capital back into their businesses. It's poor timing.
>>Also see: From Bonds to Equities: Great Rotation, Great Dilemma>>
I am disappointed these decisions are being made just when I felt the company was beginning to turn the corner -- posting decent revenue growth in the recent quarter, while meeting expectations in profitability. In fact, ALU, which has roughly 25% of the edge routing market, has proven that it can gain decent share against more dominant rivals including
Cisco
(CSCO) - Get Cisco Systems, Inc. Report
and
Juniper
(JNPR) - Get Juniper Networks, Inc. Report
. So there's cause for some optimism.
So why, then, does it now seem appropriate for management to cut spending in areas like research and development? Given Alcatel-Lucent's strong patent portfolio, why not leverage these assets to produce competing products to fight off the likes of Ciena, which has begun to dominate ALU's core optical networking business?
, a reader took issue with my questioning management's decision to sell one billion euros worth of assets. The reader made an excellent point, however, asking, "What sense does it make to keep those businesses if they weren't profitable?"
Truth be told, I could not argue with that kind of logic, especially if management was convinced that ALU could not compete in those markets. But I still don't believe there is a buyer out there willing to spend one billion euros for assets that ALU has been unable to translate into profits.
>>Also see: Private Lenders Ease Rules on Grads>>
Plus, I believe that the company's three-year plan to become cash-flow positive is a bit too grand, if not entirely unrealistic. Management says the company will be "more tightly focused on its core business." Pardon my cynicism, but again, these were the same words used by prior management.
Nevertheless, investors are celebrating ALU's plan, sending the stock upward to its new 52-week high. As noted, this level of excitement is not new. Fairly or unfairly, I've also seen it from
Nokia
, which has served as the poster child for why I believe strict
cost-cutting has its limitations
.
Even though ALU's spending cuts should help the company reduce its near-term cash break-even point -- which I sense is one of the main objectives here to the extent that it supports the sudden high expectations presumed by the share price -- I don't believe that it does. Spending cuts won't grow market share, that's just a fact. Or has that suddenly become unimportant?
At the time of publication, the author held no position in any of the stocks mentioned
.
Follow @saintssense
This article was written by an independent contributor, separate from TheStreet's regular news coverage.
Richard Saintvilus is a private investor with an information technology and engineering background and the founder and producer of the investor Web site
. He has been investing and trading for over 15 years. He employs conservative strategies in assessing equities and appraising value while minimizing downside risk. His decisions are based in part on management, growth prospects, return on equity and price-to-earnings as well as macroeconomic factors. He is an investor who seeks opportunities whether on the long or short side and believes in changing positions as information changes.