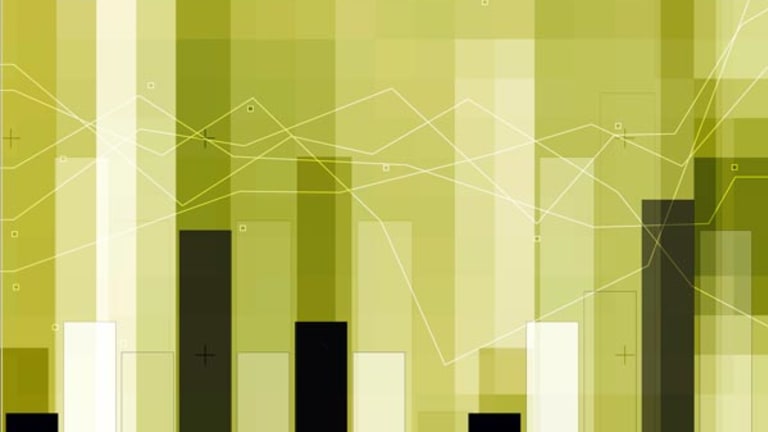 Publish date:
Citi's CEO Should Go 'Undercover': Poll
TheStreet users say Citi's CEO Vikram Pandit should be the next CEO to go on CBS' reality show 'Undercover Boss.'
TheStreet users say Citi's CEO Vikram Pandit should be the next CEO to go on CBS' reality show 'Undercover Boss.'
'Undercover Boss' poll results updated with information on latest episode of the show, as well as upcoming bosses who will be appearing on it.)
NEW YORK (
) --
Citigroup's
(C) - Get Report
CEO Vikram Pandit was named this week as the corporate leader
TheStreet
would most like to see on
CBS'
(CBS) - Get Report
new reality show
Undercover Boss.
The concept of
Undercover Boss
is simple: executives take entry-level positions at their own companies to see where improvements can be made. And apparently, the question was also rather simple for a strong plurality of our readers: In
TheStreet's
weekly poll, an overwhelming 49.5% of voters said it would be most entertaining to watch Citigroup's Vikram Pandit take to the bottom ranks.
J.P. Morgan's
(JPM) - Get Report
Jamie Dimon placed second, with 16.7% of voters wanting to watch him on the show.
As one former temporary employee of Chase commented: "About 75% of the staff is only temporary, which means we have no benefits and no paid holidays. They either work us to death with 12- to 14-hour wordays (including weekends and holidays) or starve us to death with no overtime on our meager hourly wage that is a fraction of what mortgage professionals are used to making."
Apple's
(AAPL) - Get Report
Steve Jobs placed third with 12.4% of the vote.
Jobs, while blessed with a loyal following of tech fans who consider him something of a god among men, is also blessed with a legendary ego. A famously aggressive taskmaster, Jobs likely employs more than a few employees who would embrace the notion of him spending a week writing code in the cubicles of Cupertino.
Goldman Sachs'
(GS) - Get Report
Lloyd Blankfein was fourth with 11.4%. Blankfein, of course, has been in the news lately for all the wrong reasons: his compensation -- or, more specifically, the size of his bonus.
Blankfein, who was named the "most outrageous CEO" of the year in 2009 by
Forbes
, earned $53.4 million in 2006, and received a $67.9 million bonus in 2007. With his firm recording record earnings in 2009, populist outrage was strongly aligned against a similar payout this year.
In a clear nod to that pressure, Blankfein accepted a "mere" $8.99 million stock bonus this past month.
Berkshire Hathaway's
Warren Buffett came in last with 9.9%. Which, in this case, is more like coming in first.
In other words, sentiment among the readers of
TheStreet
was clearly that the Oracle of Omaha was already deeply familiar with the underpinnings of the many companies in which he holds an ownership stake. Either that, or readers of
TheStreet
are sympathetic sorts, who would not wish to consign a genial octogenarian like Buffett to such onerous tasks as cleaning out the boilers of freight engines or running quality control on the lines of a chocolate factory.
Voters who left comments also expressed interest in seeing a few leaders other than the ones we offered up in our poll receive the
Undercover Boss
treatment, including
Dell's
(DELL) - Get Report
founder Michael Dell, who one commenter said should take a week to work with company employees, contractors and third-party service providers. Others offered up
Honeywell's
(HON) - Get Report
Dave Cote and
Nike's
(NKE) - Get Report
Phil Knight, who would presumably be spending a week toiling away in the company's Vietnamese sneaker factories.
The pilot episode of
Undercover Boss
, which aired last weekend after the Super Bowl, featured
Waste Management's
(WM) - Get Report
President and Chief Operating Officer Larry O'Donnell.
Waste Management is the largest the largest garbage-collection company and landfill operator in the United Sates. Thus, in the episode, O'Donnell cleaned porta-potties, sorted waste at a recycling plant and collected garbage from a landfill.
In the second episode, broadcast on Sunday night,
Hooters
CEO Coby Brooks was shown hauling trash and handing out samples of wings. He also (pretended to?) be surprised when one of the passersby criticized the company for its degrading protrayal of women. Brooks delivered the hard-to-swallow contention that he had heard that there were people in the world who had such concerns, but that he had "never seen it firsthand." Uh ... right. Sure.
This coming Sunday, the show will feature
7-Eleven
President and CEO Joseph DePinto.
Other executives slated to make appearances on
Undercover Boss
include
White Castle
owner Dave Rife and
Churchill Downs
(CHDN) - Get Report
CEO William Carstanjen
Critics of the show were less than kind.
Entertainment Weekly
declared it to be "a literally crappy reality show about highly-paid executives who deign to take off their expensive suits, tell their assistants to hold their BlackBerrys, and spend a week doing some of the work of their vastly lesser-paid employees. Wow: not fun, for either the pampered exec or for us as consumers of entertainment."
TheStreet
voters had another idea for the show: "What might be interesting though is to take one of the rank-and-file with a camera and place them in the higher echelon to see what some of those creeps are up to. Talk about ratings!"
--Reported by Jeanine Poggi in New York.
RELATED STORIES:
>>Waste Management Goes Undercover
Follow TheStreet.com on
and become a fan on
Copyright 2010 TheStreet.com Inc. All rights reserved. This material may not be published, broadcast, rewritten, or redistributed.