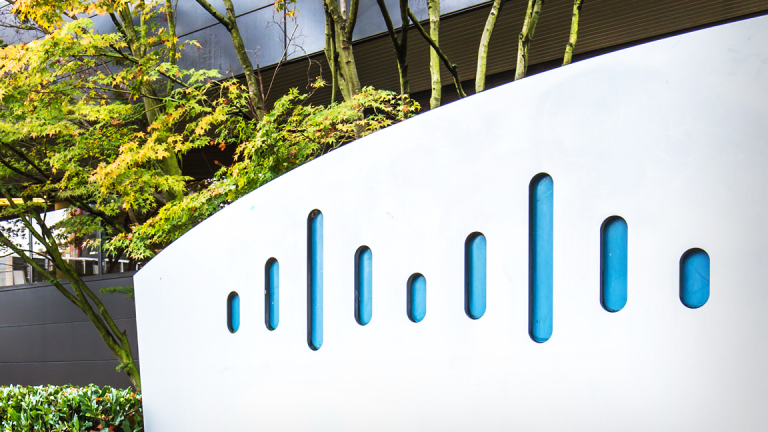 Cisco's Hiccup Is an Opportunity as the Stock Goes on Sale
Cisco's outlook disappointed. But given the company's market dominance, robust balance sheet and enticing dividend yield, buying the stock for the long term when the market seems fearful of the short-term prospects may prove to be a smart move.
Cisco's (CSCO) - Get Cisco Systems Inc. Report fears have materialized. Despite the all-around beat in fiscal first quarter of 2020, the expected revenue contraction of 4% in the upcoming period, at the midpoint of the guidance range, caught investors by surprise. To shareholders' dismay, weak demand for network infrastructure solutions spread beyond the carrier vertical into the enterprise and commercial client groups, causing product orders to drop noticeably.
Good Quarter, But Worrisome Outlook
The most recent quarter reinforced positive trends that had been developing for several periods. Cisco's trademark revenue beat over consensus expectations was enabled by strong performance of the Catalyst and Nexus 9000 product lines, which helped to at least partially offset underwhelming router sales to global carriers. Security, still the smallest of Cisco's key segments, grew at a fast pace of 22%, while a series of acquisitions may have contributed to the 6% bump in application revenues.
Also within expectations, adjusted operating margin of 33.6% expanded by a bit more than one percentage point, in line with my earlier projections. Pricing continues to be a positive force, while stable component costs have been helping to boost profitability as well. In addition, margins should expand further as the revenue mix continues to shift to software.
But the good news ended when the conversation turned to the fiscal second quarter outlook. Cisco seems to be feeling the pain of deteriorated business confidence, which has reached a post-Great Recession low recently. The risk that capital-intensive companies could start to tap the brakes on spending certainly existed. However, few must have expected the softness to be broad-based across the client verticals and to manifest itself as early as 2019.
Carriers continued to provide the most meaningful drag to orders and sales growth, particularly in emerging markets in Asia Pacific. A recovery could start to take shape as data centers are upgraded for 400G capacity and investments in the network backbone are made to accommodate 5G speeds. However, none of these themes are likely to play out over a short period of time or in the immediate future.
An Eye On The Long Term
Cisco's fiscal 2020 is shaping up to be more challenging than the management team anticipated a mere three to six months ago. Not even the company's executives could provide a more definitive estimate of how long softness in the service provider vertical and in emerging markets may last, leaving the door open for further top-line deterioration in the next few quarters.
Despite facing the headwinds caused by reduced business spending, Cisco will likely remain the largest and most relevant provider of network solutions in the world. The company continues to make progress on its plans to become more software-centric, cloud- and cybersecurity-focused, and to progressively shift its business towards a recurring revenue model. Unlike the current deterioration in business sentiment, these are secular trends that should benefit Cisco over the long run.
The good news is that, at the start of Thursday's session, Cisco stock should trade at a current-year P/E ratio of 14 times or less. At these valuation levels, shares will be as cheap as they have been in the past two years. For a company with Cisco's market dominance, robust balance sheet and enticing dividend yield, buying shares for the long term when the market seems to be fearful about short-term prospects may prove to be a smart move.
Cisco is a holding in Jim Cramer's Action Alerts PLUS member club.
The author has no positions in any stocks mentioned in this article.