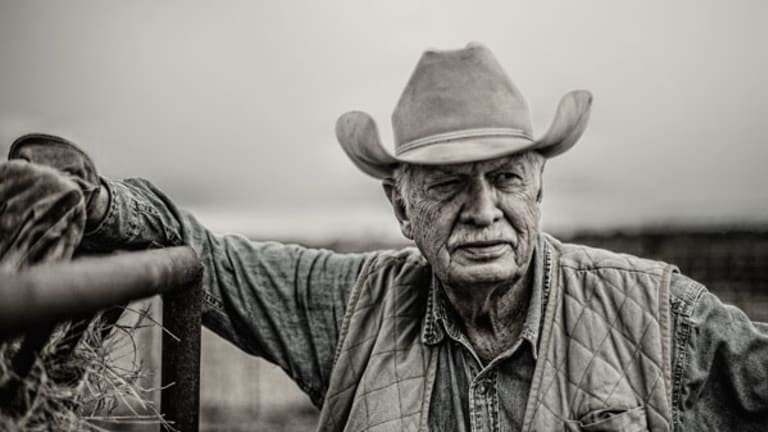 Chrysler Scores Again With Top Super Bowl Ad
For the third year in a row, Chrysler had the most inspirational Super Bowl ad.
DETROIT (
) -- Did
Chrysler
just do it again?
It could well be that for the third year in a row, Chrysler ran the best Super Bowl advertisement with the only difference being that in 2013 it ran two instead of one.
On Sunday night, a Budweiser Clydesdale commercial was sweet and a Tide ad featuring Joe Montana was hilarious, but Chrysler's Ram commercial made everyone want to be a farmer.
The ad was a two-minute tribute to farmers and rural America, using still photographs and a widely treasured narration by legendary radio broadcaster Paul Harvey, who died in 2009. Harvey delivered his "So God Made a Farmer" speech three decades ago.
A second strong Chrysler ad was a "Whole Again" spot honoring American military and narrated by Oprah Winfrey. It was an ad for Jeep.
"I watched every ad," said Rebecca Lindland, research director at IHS Automotive. "For me, personally, the Ram/Paul Harvey ad that was the most effective and also, anecdotally, I was in a room that went absolutely silent when it was on. You just got mesmerized; it was so compelling."
Chrysler came up with big winners in 2011, when rapper Eminem paid homage to Detroit's comeback, and in 2012 when actor Clint Eastwood instructed us to take a lesson from a city that toughed it out and emerged stronger after the recession.
One lesson from Chrysler's advertising success, Lindland said, is its demonstration that that "this crazy chain-smoking Frenchman understands American culture better than any clean-living American." She referred to Chrysler CEO Olivier Francois, who discussed his concept for the Eminem ad in a
with
TheStreet
.
One major tribute to the Ram ad came a few minutes after it ran, when
Ford
(F) - Get Ford Motor Company Report
sent out a Tweet: "Here's a timeline of our long & proud association with the Future Farmers of America," followed shortly thereafter by a reminder: "We're proud to have supported Future Farmers of America since 1948."
In the
USA Today
Ad Meter, where 7,619 panelists rated ads, the Budweiser ad was first, the Tide ad was second, the Ram ad was third and the Jeep add was fifth. Ads for Kia, Hyundai and Audi also finished in the top 10.
In a measure of the ads' effectiveness, Edmunds.com tabulated the impact on the number of hits on its site for specific cars following the airing of the manufacturer's ad. By this measure, a Mercedes-Benz ad was first among automotive ads, while Lincoln was second. Edmunds said the Jeep and Ram ad have not so far resulted in any increase in consideration of the vehicles.
-- Written by Ted Reed in Charlotte.