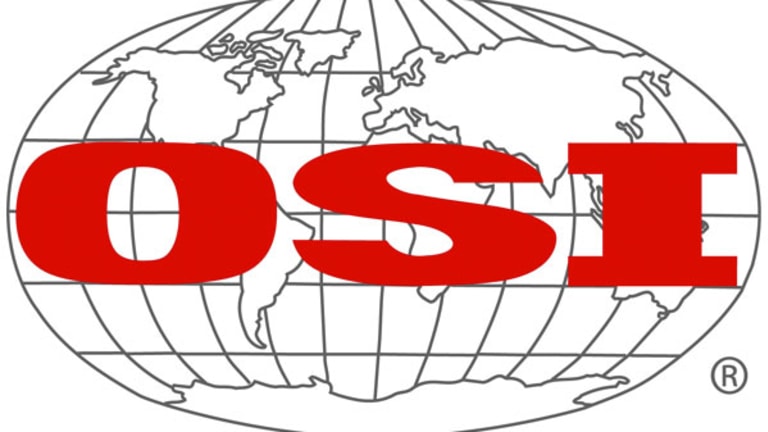 China's Health Scare Rips Through Asian Restaurant Chains
Companies affected by OSI Group's Shanghai Husi Foods are taking actions to protect consumers
NEW YORK (TheStreet) -- China's most recent incident involving the meat supplier OSI Group's Husi Foods is having a ripple-effect on restaurant chains throughout China and Japan, as McDonald's (MCD) - Get McDonald's Corporation Report Hong Kong and Japan and others implement changes to policy and suppliers.
In an effort to prevent similar incidents, McDonald's Holding Company (Japan) has terminated the sales of all products made with chicken from China, Sara Casanova, Chief Executive of McDonald's Japan in a statement released yesterday. The company has begun to use an alternative supplier in Thailand.
"We have been listening to our Japanese customers and they have clearly told us that there were not confident in chicken products from Chinese based suppliers", Casanova wrote.
McDonald's says it may run out of chicken-based products in some of its stores based on available inventory.
Meanwhile in China, the Hong Kong government has banned any food products from Shanghai Husi Foods affecting McDonalds Hong Kong and other restaurants. The company released the following statement:
"We reiterate that until today all the food sold at McDonalds restaurants conforms to the food safety standard under Hong Kong regulations. As an effort to uphold the interest of consumers, we have proactively suspended relevant food ingredients, though no official test report has been issued by any relevant Hong Kong authority on other Husi Food companies' ingredients, namely Husi Hebei and Husi Guangzhou."
The products suspended include Chicken McNuggets, McSpicy Chicken Filets, Fresh Corn Cup, Grilled and Chicken salads and lastly, Lemon Iced Teas.
However, despite taking precautions in order to contain the allegedly tainted meat, McDonalds China will not terminate its relationship with the Illinois based OSI Group.
"On Wednesday, McDonald's China announced it would transition its sourcing to Husi Henan. The investigation continues and we will closely monitor the situation" McDonald's wrote in an email statement.
YUM!  (YUM) - Get Yum! Brands, Inc. Report , owner of KFC and Pizza Hut, as well as Seattle-based Starbucks (SBUX) - Get Starbucks Corporation Report followed suit, explaining in press statements that they had cut all ties with OSI and Shanghai Husi Foods.
"Yum! China has decided to immediately terminate all procurement from OSI China (including Shanghai Husi). This supplier is not a major supplier of YUM China," writes YUM! in a web statement.
"Upon learning of the Husi Food incident, Starbucks immediately conducted a thorough review of all of our suppliers and where they source their ingredients...upon this verification, this product was removed immediately from our shelves," commented Marianne Duong, Starbucks Public Affairs officer.