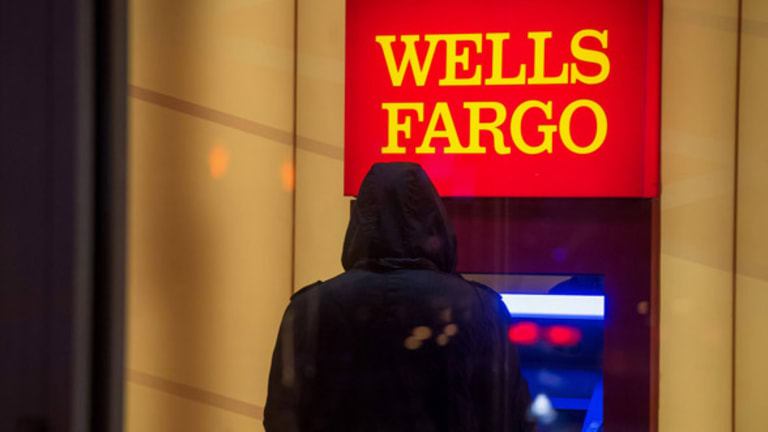 CFPB Record Fine of Wells Fargo Places Regulatory Agency in the Limelight Again
Democrats credit the Consumer Financial Protection Bureau for reigning in banking excesses, while Republicans say it is unnecessary.
The Consumer Financial Protection Bureau (CFPB) fined Wells Fargo $185 million last week due to unlawful sales practices. It was the largest fine in the regulatory agency's five-year history.
Wells Fargo employees illegally and secretly opened roughly 1.5 million deposit accounts and transferred funds from existing consumers' accounts to these ghost accounts. Employees opened the accounts to reach their sales targets and get earn bonuses.
This unsavory episode rekindled fears about the honesty of the banking industry. Wells Fargo, the country's second largest bank, had escaped relatively lightly in the 2008 financial crisis and subsequently, but now joins a list of major institutions whose practices have been illegal or at least grossly unfair to consumers. It was the second time in recent months that the bank's actions of led to a CFPB fine. 
It also once again spotlighted the work of the CFPB, the regulatory agency that oversees financial services firms' products and services. The CFPB was part of the Dodd-Frank Wall Street Reform and Consumer Protection Act of 2010. The legislation, which was named for former Sen. Christopher Dodd (D-Conn.) and ex-Congressman Barney Frank (D-Mass.), aimed to curb the type of excesses that led to the 2008 financial services crisis. 
The main political parties, Democrats and Republicans, have disagreed vehemently about the CFPB with Democrats crediting it for reigning in the sort of excesses that created the banking crisis of 2008 and Republicans saying it is unnecessary and favoring its dismantling, along with much of Dodd Frank. The debate underscores the role of government in business, a major issue in the current presidential campaign between Hillary Clinton and Donald Trump. 
Wells Fargo's employees illegally enrolled unaware customers for products and services like deposit accounts, credit cards, debit cards, and online banking. According to the bank's analysis, its employees applied for roughly 565,000 unauthorized credit card accounts, which resulted in annual fees and other charges for customers.
Federal law prohibits disclosure of personal information to create unapproved deposit and credit card accounts in addition to the issuance of debit and credit cards. The bank has fired 5300 employees related to the scandal and issued public apologies, but the bank's critics say that its senior management should be held accountable for creating an environment in which employees were pressured to hit sales quotas. 
CFPB Director Richard Cordray blamed Wells Fargo's corporate culture for permitting "reckless, unsafe or unsound practices," according to The Washington Post.
Wells Fargo was recently charged with wrongfully levying illegal fees on student loans and failing to provide payment information to customers, which they were entitled to receive. The bank has to pay a $3.6 million penalty to the CFPB.
"Because of the breakdowns throughout Wells Fargo's servicing process, thousands of student loan borrowers encountered problems with their loans or received misinformation about their payment options," the CFPB said.
Since 2011, CFPB has fined many of the country's major banks. Democrats say this has placed a check on banking misbehavior. Some Republicans have called it a "rogue agency. In July 2015, former presidential candidate Ted Cruz introduced a measure to abolish the CFPB outright, saying it "does little to protect consumers." Trump, who tangled with Cruz on many issues during the Republican primary, largely agreed with the Texas senator. 
Yet the recent action against Wells Fargo will likely weaken such arguments.
A day after the CFPB action against Wells Fargo, Clinton called it "a stark reminder of why we need a strong consumer watchdog to safeguard against unfair and deceptive practices."
This article is commentary by an independent contributor. At the time of publication, the author held no positions in the stocks mentioned.