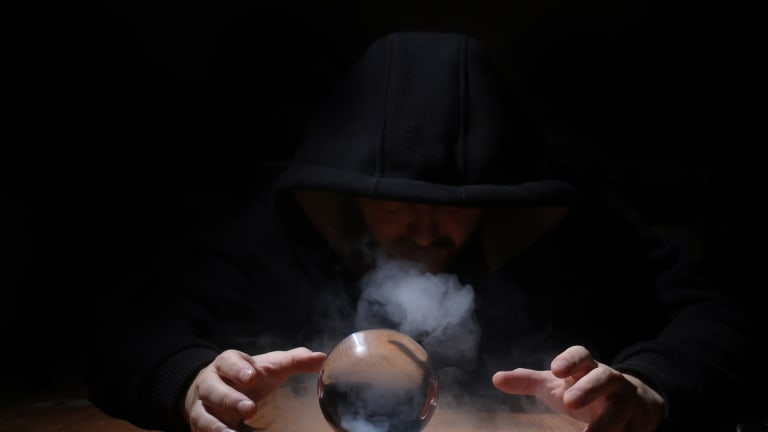 3 Things You Must Know Before the Stock Market Opens Monday
TheStreet will be live at the big Consumer Electronics Show in Las Vegas all week. Here is what you need to know about the event. By the way, General Electric's stock is pretty hot right now.
The weekend is over, time to put all that stock analysis you did on Sunday morning to good use.
It's CES Time Baby
With all due respect to those eagerly waiting for Apple's (AAPL) - Get Report Homepod and gigantic wireless charging mat to hit stores in 2018, this week's Consumer Electronics Show is ridiculously more exciting. Pick your reasons why. First, Intel (INTC) - Get Report and Nvidia (NVDA) - Get Report will quietly do battle on the floor in Las Vegas for the title of "Most Advanced Chipmaker." Then there is Intel CEO Brian Krzanich taking the stage for a keynote on Monday a week removed from Chip Gate. Nvidia's CEO Jensen Huang hits the stage on Sunday night in the hopes of reaffirming why shares of the graphics chip maker have exploded 100% over the past year.
As TheStreet's senior tech writer Eric Jhonsa points out, automakers such as Ford (F) - Get Report , Toyota (TM) - Get Report and BMW are expected to show off autonomous driving tech, as are suppliers like Aptiv (APTV) - Get Report (formerly Delphi) and Intel. Meanwhile, TheStreet's tech reporter Annie Palmer previews Amazon's new $1,000 Alexa-powered smartglasses. Suddenly, Snap Inc.'s (SNAP) - Get Report spectacles never seemed more lame (they have been a flop).
Jhonsa will be on the ground at CES all week. His coverage kicks off Sunday night with live reports off Huang's keynote. He then has an absurd amount of big interviews planned, which we aren't going to share right now because hey...competitors are always lurking.
Follow Jhonsa's live CES coverage on Twitter here. 
And the Hottest Dow Stock Is... 
Big week coming up for General Electric's (GE) - Get Report beleaguered investors.
Shares of the industrial beast have been the best-performing Dow stock of 2018, rising about 6.5% in the holiday-shortened trading week. The buying could reflect two things. One, investors searching for yield at all costs in this smoking hot stock market. Before the latest rise, GE's stock yielded more than 3% as investors dumped shares in 2017 due to weak quarters and a shift in management strategy. Currently, GE's stock yields a still attractive 2.7%. 
Another possible driver of GE's stock is a belief that new CEO John Flannery laid out a worst-case earnings scenario back in November. With the U.S. economy poised to get a boost from President Trump's new tax law, investors may be betting that GE will see its water logged ship rise yet again. Perhaps this is something Flannery didn't factor in. 
Whatever the case, seeing if the GE stock rally can continue is worth watching closely in the week ahead.
Does the Stock Market Finally Start to Get Pulled Into Political Crossfire?
Investors have done a fine job ignoring President Trump's Twitter feed for over a year. The only thing investors have cared about is assessing how much more money companies would earn under a Republican president. Arguably, the market's ascent since Trump's arrival has been driven by expectations around tax reform and a reduction in regulations.
Now that we have received both, at what point do investors start paying closer attention to political risk? That element has resurfaced amid the uproar over Michael Wolff's Fire and Fury and the insinuation Trump is unfit to hold office. Do hot areas of the market start pulling back or appreciating less quickly? Are any lackluster data points (see December jobs report) taken more seriously by investors? Who knows, but one gets the sense we are poised to find out real soon.  
Apple, Nvidia and General Electric are holdings in Jim Cramer's Action Alerts PLUS Charitable Trust Portfolio. Want to be alerted before Jim Cramer buys or sells these stocks? Learn more now.
What TheStreet's Jim Cramer thinks of Nvidia's CEO.
More of What's Trending on TheStreet: