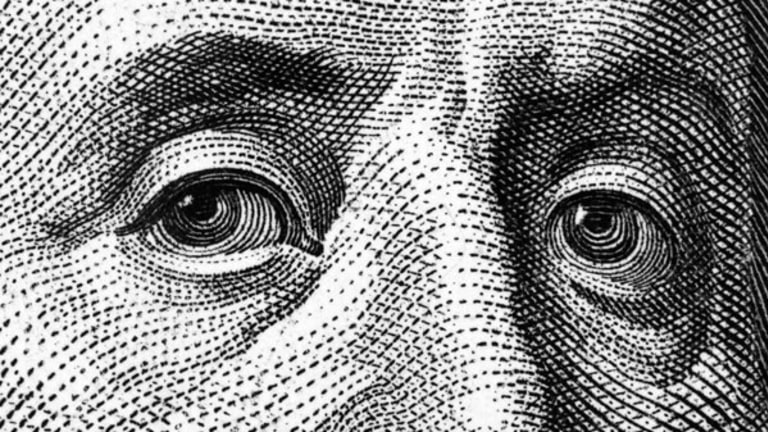 Cell Service Providers, Let My People Go
Exclusive deals like the one between Apple and AT&T must end.
Anyone who tells you that you'll be able to buy an Apple (AAPL) - Get Report iPhone for $499 is talking out of his hat. This year's trendiest gadget will set you back a lot more than that -- because to get one you'll have to sign up for a two-year wirelesscontract at AT&T (T) - Get Report as well.
Price? To be announced.
This is exactly the kind of cozy corporate deal that Congressman Ed Markey wants to break up. The chairman of the House subcommittee on telecommunications, in an exclusive interview with
TheStreet.com
, says he is pressing for the biggest shake-up in the mobile telecoms market in ageneration.
In a nutshell: He wants to force the wireless companies to unlock all future iPhones and other handsets so you can use them from Day 1 on any network you please.
Move over, Steve Jobs. This would be truly revolutionary.
"We need to unbundle phones," Markey says. "The consumer should be king and should be able to take their device with them, to whichever network provider is offering them a better deal."
Bravo!
Setting the consumer free should mean lower prices and more choice, Markey points out. And, he adds, it should spur more innovation in handsets and mobile services.
"If we did have device mobility, it would allow for more devices that have VoIP
voice over Internet protocol and Wi-Fi and Wi-Max," he says. "This will unleash innovation in the wireless market -- the more portable these devices are, the more innovation we'll see."
To watch Gregg Greenberg's video take of this column, click here
.
The deal right now? Handsets are sold by the cellular network companies, and it's not always in their best interest to offer you the best products. They have, obviously, little incentive to sell phones that can sidestep their cellular networks and make calls over cheap Wi-Fi networks as well. So most VoIP-enabled handsets need to be imported online from Europe or Asia.
Which may be why so many of the sharp new startups offering clever mobile-based services are also in Europe or Asia. We're missing out on jobs and business opportunities here in America.
Meanwhile, your monthly cellular bills are heavily padded to pay for upfront subsidies, whether you want them or not.
The current system is a holdover from the early days of mobile telecoms, when cellular companies needed to subsidize handsets heavily upfront to get people to sign up. There were, after all, few customers, while handsets cost a small fortune.
Today, everybody uses a mobile and they start pretty cheap.
Markey, who resumed chairmanship of the telecom subcommittee in January after the Democrats won back Congress, said he plans to hold hearings soon on howthe wireless industry is blocking consumer choice.
Will he subpoena Steve Jobs? Markey won't say. Stay tuned.
He's also pressing the head of the Federal Communications Commission to crack down on the issue now. "The FCC has ample authority to address this issue," he says. "I met the chairman, Kevin Martin, very recently and I pressed him to adopt
these principles."
Uncle Sam is also about to start auctioning off more wireless spectrum, Markey notes. He wants network providers to be blocked from participating unless they agree to stop locking their handsets.
It's a great idea and long overdue. Three boos for the iPhone and two-year lockups. Let's put the consumer in charge.
In keeping with TSC's editorial policy, Brett Arends doesn't own or short individual stocks. He also doesn't invest in hedge funds or other private investment partnerships. Arends takes a critical look inside mutual funds and the personal finance industry in a twice-weekly column that ranges from investment advice for the general reader to the industry's latest scoop. Prior to joining TheStreet.com in 2006, he worked for more than two years at the Boston Herald, where he revived the paper's well-known 'On State Street' finance column and was part of a team that won two SABEW awards in 2005. He had previously written for the Daily Telegraph and Daily Mail newspapers in London, the magazine Private Eye, and for Global Agenda, the official magazine of the World Economic Summit in Davos, Switzerland. Arends has also written a book on sports 'futures' betting.