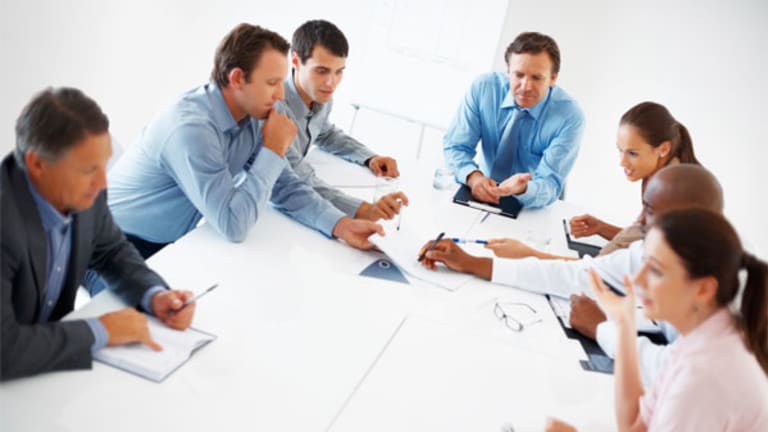 Publish date:
Cell-Phone Radiation: Today's Outrage
The wireless industry is retaliating against tech-savvy San Francisco.
The wireless industry is retaliating against tech-savvy San Francisco.
SAN FRANCISCO (TheStreet) -- San Francisco earlier this month passed a law that requires local cell-phone retailers to post information on the amount of radiation each device emits.
In response, the wireless industry's biggest lobbying and trade-show group decided that it won't be holding its popular fall trade show in San Francisco next year, as it has five of the seven years between 2003 and 2010, arguing that the new law is a slap in the industry's face.
"The Board of Supervisors' decision is an extremely clear message about what the city thinks of our industry and our technology," says John Walls, vice president of public affairs at
CTIA -- The Wireless Association
. "It makes sense to consider other cities where we're wanted."
All handsets sold in the U.S. must pass radiation regulations with the Federal Communications Commission, which sets the legal limit at a specific absorption rate (SAR) of 1.6 watts per kilogram.
"Telephone manufacturers currently disclose cell-phone radiation levels to the federal government," San Francisco Mayor Gavin Newsom said when he introduced the legislation in January. "This same information should also be made easily accessible to the consumer."
The implication is that some phones are safer than others. Consequently, consumers may decide, say, to choose a
Samsung
Gravity 2, which sports a SAR level of 0.547 watts per kilogram, over a
RIM
(RIMM)
BlackBerry Curve, with a SAR level of 1.54. CTIA argues that this isn't fair, and that all devices with SAR levels below the legal limit are equally safe. Walls equates it to a maximum height warning on a bridge.
"If it says clearance is 12 feet, it doesn't matter if your vehicle is 5 feet tall or 7 feet tall or 10 feet tall -- you can pass through that tunnel," Walls says. "Science tells us that SAR levels are the same
idea."
The problem is that multiple
scientific studies
have cited evidence connecting cell-phone radiation with brain tumors, and more
studies are in the works
. The World Health Organization last month issued the
results
of a 10-year, worldwide study on the subject of whether cell phones cause brain tumors, and the results were inconclusive.
More disconcerting is the fact that the company documentation that comes with many phones specifically tells users to avoid extended direct contact with the devices or else risk exceeding the FCC's required SAR limit.
To wit, this sentence from page 8 of the
Apple
(AAPL) - Get Report
iPhone guide
: "For body-worn operation, iPhone's SAR measurement may exceed the FCC exposure guidelines if positioned less than 15 millimeters (0.63 inch) from the body." The manual also recommends people talk "with the 30-pin connector pointed down toward your shoulder to increase separation from the antenna."
Granted, San Francisco can be overly sensitive and health-conscious. This is a city in which the mayor recently proclaimed that June 21 through Aug. 10 would be officially known as the
. This is a city in which I once hurt a barista's feelings, to the point of making his lip tremble, simply by declining his offer of a free soy chai sample. And this gem from one woman to another: "I need you to hear me process my feelings about how I can't get him to process his feelings."
But as long as so many studies remain inconclusive, at best, keeping consumers informed about SAR levels seems reasonable. And it's reasonable to expect that radiation information be posted clearly at the point of sale, rather than buried in a user manual.
Thus, the CTIA's "I'm taking my ball and going home" attitude toward the tech-savvy city seems unfair. In spite of any effect the new law may have on sales of the Apple iPhone 4 (SAR level: 1.17), the Apple product showcase
MacWorld Expo is still set for San Francisco
-- at least for now.
-- Reported by Carmen Nobel in Boston.
P/>
RELATED STORIES:
>>As Smart Phones Boom, Cancer Study Starts
>>Cell Phone, Cancer Link Proves Inconclusive
>>Cell Phone Radiation: Best and Worst for 2010
Follow TheStreet.com on
and become a fan on