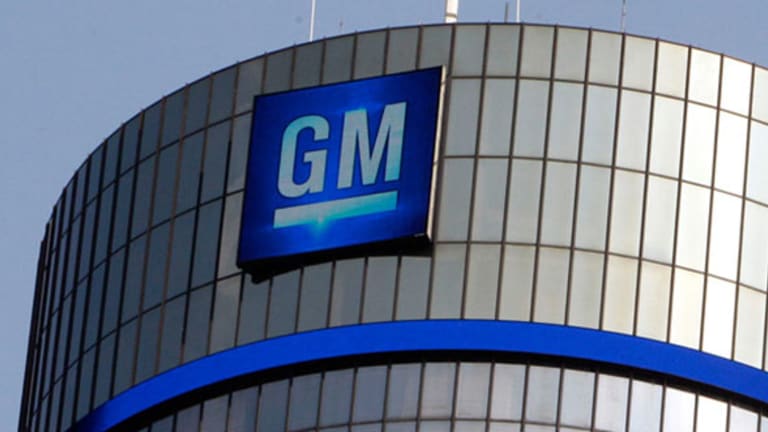 Car Makers Are Hitting Speed Bumps in China
Slower economic growth isn't the only thing denting car sales in China.
NEW YORK (TheStreet) -- For over a decade, China has been the go-to destination for international businesses because of the country's double-digit economic growth.
The last three years have been different, however, as China has recorded single-digit gross-domestic-product growth. The economy is on pace to grow 7% this year.
Source: Bloomberg and Focus Economics
China, which has the world's second-largest economy, has been the world's largest automobile market since 2009, and the country's slower growth has hurt major car makers such as Ford (F) - Get Ford Motor Company Report and General Motors (GM) - Get General Motors Company Report.
In June -- for the first time in more two years -- auto sales in China declined, and according to the China Passenger Car Association, retail deliveries in July dropped 2.5% to 1.3 million vehicles, which is the lowest level since February 2014. Passenger vehicle sales fell 6.6% to a 17-month low.
A group of state-backed manufacturers cut their 2015 forecast last month for total vehicle sale growth to 3%, or about 24.2 million units, which is the slowest pace of expansion since 2011.
Slower economic growth, the stock-market crash and government regulations have all hurt car sales. The government restricts the number of cars that can be registered in all major cities, which otherwise were the centers of growth for automakers.
At the end of last year, China had 125 million cars, or 92 cars per 1,000 people. That is small in comparison with Taiwan (270 cars per 1,000 people), indicating a lot of room for growth. That growth potential attracted global players to invest heavily in China and to build capacity to meet demand.
But the government restrictions pose a challenge. Further, the cost of getting a license plate is so high in China that most Chinese can't afford one, and instead take public transportation or use taxi services such as Uber and Didi Kuaidi.
The state-forced cut in demand has left automakers with overcapacity. Capacity utilization at auto factories has dropped to 73% in 2015 from 81% in 2014. The excess supply has resulted in a price war. Dealerships in China have cut prices in the past several months, and are being forced to offer discounts of 30% at least on several models.
For example, the list price on Audi's A8L luxury sedan is 1.97 million yuan ($317,000), but it is now being sold for 1.28 million yuan.
This week, the People's Bank of China slashed its daily reference rate by 1.9%, which led to a big drop in the yuan's value. As a result, foreign automakers that are already facing slowing demand and a price war in China will face a currency obstacle, as well.
The auto market in China is entering a mature phase, and future growth will come from smaller urban centers. As a result, automakers such as Ford and GM need to focus on specific areas for growth as success in this market depends on cost efficiency and an updated portfolio of models.
This article is commentary by an independent contributor. At the time of publication, the author held no positions in the stocks mentioned.