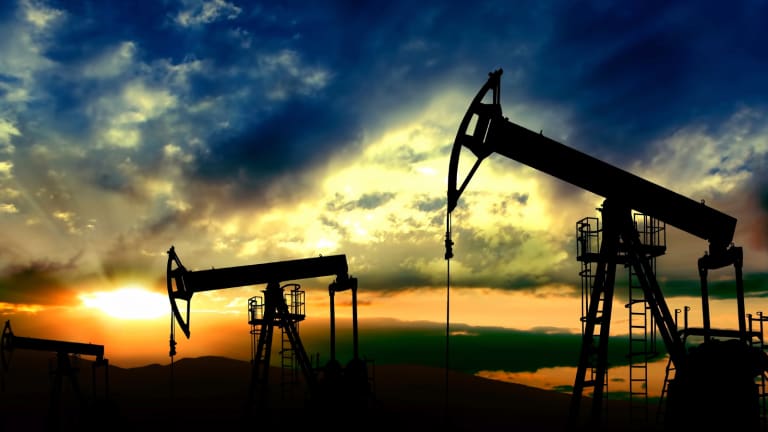 Can This Beaten-Down Energy Giant Pull Off a Surprise Comeback in 2016?
We look at the real story behind the recent plunge of this multinational energy company's stock and gauge whether it's a hidden bargain heading into 2016.
Spanish renewable energy and engineering company Abengoa SA (ABGB) hit rock bottom earlier this week. Is the stock now a bargain hunter's dream or a toxic investment?
Investors are punishing the stock and it's a Wall Street pariah, but according to what Warren Buffett is buying and selling now, this stock could be an enormous value opportunity if you're looking for growth prospects in 2016. Let's find out.
Abengoa is a multinational corporation, which includes companies in energy, telecommunications, transportation, and the environment. The company's stock nosedived 52% this past week to $2.33 -- shaving off €470 million ($497 million) off its market cap on the back of failed rescue investment negotiations. The investor Abengoa was counting on as its knight in shining armor to save it from bankruptcy suddenly pulled out of a deal slated to invest €350 million in the company.
With a looming insolvency scenario, bond prices plunged as well (with the 8.5% March maturity bonds falling to 12 cents on the euro from 63 cents earlier).
The change of heart by Gonvarri Corporacion Financiera, the investor, part of the industrial group Corporacion Gestamp, pushed Abengoa to the brink, initiating pre-insolvency proceedings. And now the company has four months during which it could save itself from being labelled as Spain's biggest bankruptcy story ever.
ABGB
data by
Is Abengoa's fall from grace an opportunity for bargain hunters, or is this definitely the end? 
Mammoth Debt
The Spanish energy major has seen its cash flows dry up unexpectedly and rapidly. Earlier this month, the company reported negative cash flows and nine-month losses, raising serious concerns about fulfilling its debt obligations and its profitability.
Abengoa has a consolidated gross debt pile of about €9 billion, and deadlines on its maturity calendar are looming close. According to filings from the Irish Stock Exchange, $5.3 million of Abengoa's commercial papers mature on Wednesday. In all, €331 million of Abengoa's debt matures in the fourth quarter, while €1.1 billion of debt is up for maturity in 2016.
To generate funds for such a huge payback, Abengoa decided to raise funds through a rights issue and put some of its assets up for sale. However, Gonvarri's investment in the company was contingent on a number of banks underwriting the rights issue and pumping €1.5 billion in to the company.
Fitch Ratings (which downgraded Abengoa to a default-likely CC level) said that Gonvarri may have pulled out due to inadequate funding from Abengoa's banks and lenders.
Global Implications of a Bankruptcy
Abengoa's operations are not limited to Spain. The company operates bio-fuel and solar-heated power plants in the U.S. and has a workforce of 24,000 employees globally. If Abengoa does indeed collapse, Spanish and other global banks will face the heat as well.
Wednesday's fall in Abengoa hurt leading Spanish banks which have exposure to Abengoa's debt including Banco Popular Espanol, CaixaBank, Banco Sabadell, and Banco Santander. The total exposure to Abengoa is a whopping €20.2 billion or $21.40 billion.
After the talks fell apart with Gonvarri, Abengoa applied for preliminary protection from lenders giving it until March to find another investor and continue negotiations with lenders. During this period, Abengoa does not need to pay its debt maturities or interest payments. This move has come after U.S. investment bank Citigroup launched a €100 million share sale to raise funds for Abengoa.
Should You Invest in Abengoa?
Some firms are of the opinion that with an effective debt-restructuring plan, Abengoa should survive and weather the storm.
TwentyFour Asset Management, for instance, is holding on to its "small exposure" to Abengoa on that expectation. But it may very well be a smokescreen to save its own investments.
Other analysts in Spain from Renta 4 Banco suggest that only those with a high-risk appetite should enter the stock at this stage.
Investors and analysts alike will be keenly observing developments in these four months as Abengoa hunts for a new investor. Unless risky investments are your thing, we recommend waiting on the sidelines for now.
But take note of this rare opportunity: an immediate choice for bargain hunters is Abengoa Yield Plc (ABY) , the holding company that was established to buy and operate Abengoa's power plants.
Abengoa will look to divest at least part of its 47% stake in the company, and there's sure to be several interested parties, ranging from private equity firms to infrastructure funds that find Abengoa Yield's assets attractive.
One investor in a hundred may know the strategy Warren Buffett used to build his first million. Even fewer know the system can be followed by anyone. This strategy should (I'm quoting the great man himself here) earn you "50% a year in the stock market." There's no faster way to make your million. To learn what Buffett is buying and selling now, click here.
This article is commentary by an independent contributor. At the time of publication, the author held no positions in the stocks mentioned.