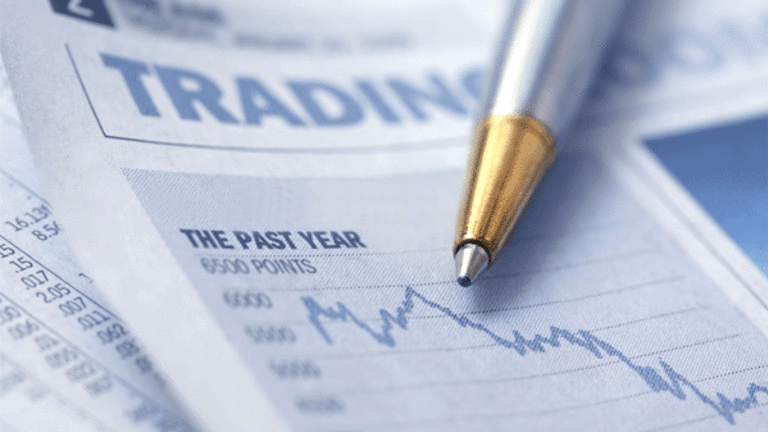 Can Preferred Stock ETFs Offer Protection Against Rising Rates?
Income investors face a dilemman with rising interest rates. Preferred stock ETFs may be one solution.
NEW YORK (TheStreet) --The other day a client asked about whether investing in preferred stocks could be a good way to generate some yield while still having protection against rising interest rates. There are several preferred stock exchange-traded funds to study that might address the question.
Read: Big Tobacco Takes Its Last Drag As Economic Change Looms
There are eight funds that invest in preferred stocks. The two largest funds in the space are the
iShares US Preferred Stock ETF
(PFF) - Get Report
with $9.8 billion in assets and the
PowerShares Preferred Portfolio
(PGX) - Get Report
with $2.2 billion. The funds are similar. They each have over 80% in various industries within the financial sector. The funds also have considerable overlap in preferred stock issuers in their holdings. Issues from big banks like
Wells Fargo
(WFC) - Get Report
,
Citigroup
(C) - Get Report
and
HSBC Holdings
(HBC)
are common to most of the preferred stock ETFs, along with
General Motors
(GM) - Get Report
.
PFF and PGX also have a similar distribution of maturity dates for their holdings. PFF has a combined 87% of its assets in issues that mature in 25 years or longer and perpetual preferreds that don't have a maturity date. PGX has 94% in holdings that mature in 25 years or more. Because of things like call dates, the effective duration for the funds is 4.54 years and 6.66 years respectively. Both funds also have similar yields near 6%.
The seemingly short durations of the funds didn't prevent them from declining noticeably since
Federal Reserve
Chairman Ben Bernanke sent shockwaves through the markets with talk of reducing bond purchases. PFF bottomed out with a 9.5% decline, compared with a 10.6% drop for PGX. The declines suggest that preferred stocks, and the funds that offer exposure to the space, are sensitive to interest rates.
Most of the other funds in the segment have had similar declines over the last couple of months with one notable exception. The
Global X Super Income Preferred ETF
(SPFF) - Get Report
has declined only 4.2% since the Bernanke comments as the other funds have declined more than twice as much.
Read: 4 Red-Flag Stocks to Sell This Fall
SPFF owns the highest yielding preferred stocks in the U.S. and Canada, although the Canadian exposure is small for now. SPFF has a trailing yield of 7.6%, noticeably higher than PFF and PGK.
It is difficult to pinpoint why SPFF has held up better. It does have the higher yield and has slightly less exposure to the financial sector at 78%, but a three-month window is too short of a time frame to draw a definitive conclusion about whether the fund will hold up better if rates rise meaningfully.
That is the heart of the dilemma for income investors. If they own nothing but short-dated bonds or bond funds, then their yield will be close to zero. If they put too much in higher yielding longer-dated issues, then they will be hit very hard when rates do go up.
Read: Looking for an Investment? 9 Franchises for About $100K
There can be no single answer for everyone. Investors relying on their portfolio for income need at least some yield. One solution for now can be a blend of funds; some like the preferred stock ETFs and other funds that may have very low yields but that won't drop meaningfully if rates go up.
ETF provider Guggenheim offers a line of bond funds called BulletShares where the entire portfolio all matures in the same year so the
BulletShares 2015 Corporate Bond ETF
(BSCF)
will offer protection against rising rates because its holdings all mature in 2015. The
iShares 2016 Corporate Term ETF
(IBDA)
has a similar structure to BSCF and should offer similar protection.
At the time of publication the author held no positions in any of the stocks mentioned.
This article is commentary by an independent contributor, separate from TheStreet's regular news coverage.
This contributor reads:
On Twitter, this contributor follows: