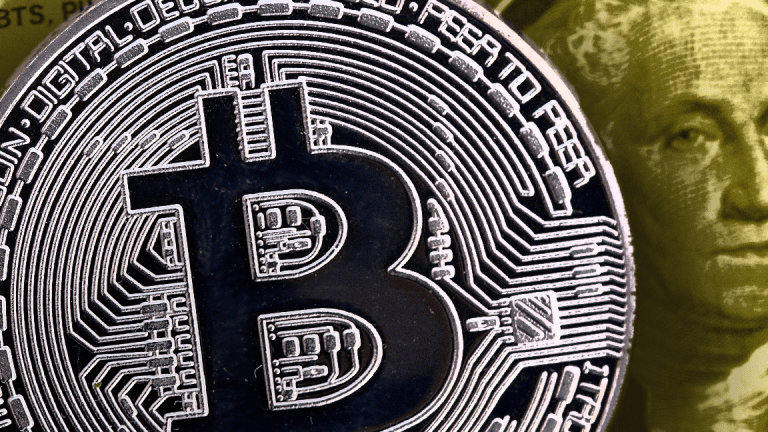 Can Bitcoin and Other Cryptocurrencies Rebound in the Second Half of 2018?
It's been a rough 2018 for bellwether cryptocurrencies Bitcoin and Ether. But a recovery could be in store following greater certainty from regulators and possible good news abroad.
Is Bitcoin back? 
The bellwether cryptocurrency recently hit a low for 2018, dipping below $6,000 but has made a strong showing so far in July, rising to the $6,600 level. What does this mean for cryptocurrencies' attempts at recovery in the coming season? Let's take a look at some key factors. 
Will We See a Summertime Flight to Quality?
Rod Turner, CEO of Blockchain crowdfunding platform Manhattan Street Capital, predicts "crypto investor interest will rise for stronger cryptocurrency offerings with true large-scale potential."
The first half of 2018 dampened broad enthusiasm for cryptocurrency as regulatory actions by the Securities and Exchange Commission (SEC) and a flood of "initial coin offerings" (ICOs) -- a term that describes the crowdfunding method deployed by predominantly Blockchain companies -- dampened investor appetites.
July brings a slate of news as economic leaders at the G20 meeting of finance ministers in March called for unified regulations around cryptocurrencies with a deadline of July 2018. The G20 meeting, held in Buenos Aires, suggested global regulators were scrambling to understand the cryptocurrency market and the Blockchain technology on which most of it is built, with regulators broadly concluding that more information is needed before appropriate regulations could be proposed.
Said Argentina Central Bank Chair Federico Sturzenegger: "In July we have to offer very concrete, very specific recommendations on not [just] what do we regulate, but what is the data we need?"
Likewise, Russia's Vladimir Putin said in a live, June question-and-answer session that his Parliament would address Russia's approach to cryptocurrency markets by July 1. The edict marks a significant development in Russia's relationship with cryptocurrencies following sanctions against more than 40 websites that violated a ban on marketing information about trading cryptocurrencies in May 2017 (the ban was later overturned in June).
Russia is balancing domestic investor protections with a recent, more proactive approach as the Russian Ministry of Finance sets up an exchange specifically for cryptocurrency trading.
SEC Hands Regulatory Baton to CFTC for Bitcoin, Ether
While U.S. regulatory uncertainty has put crypto prices in decline for the past several months, digital currency owners breathed a sigh of relief at the end of June when William Hinman, Director of Corporate Finance for the SEC, confirmed that Bitcoin and Ether are not -- in fact -- securities.
Hinman noted that "putting aside the fundraising that accompanied the creation of Ether, based on my understanding of the present state of Ether, the Ethereum network and its decentralized structure, current offers and sales of Ether are not securities transactions." The effect of the SEC's stance paves the way for futures trading in Bitcoin and Ether and places both squarely in the jurisdiction of the Commodities and Futures Trading Commission (CFTC). The CFTC is the SEC's smaller, sister agency that focuses primarily on commodities trading.
On the SEC news, the crypto market responded with a universal exhale as the news drove Bitcoin prices above $6,000. Tom Lee, managing partner at Fundstrat Global Advisors and one of Bitcoin's biggest near-term bulls, said he estimates a year-end price target of $25,000 for Bitcoin as institutional investors slowly enter the crypto market following the SEC's decision.
Further, in an interview with TheStreet, Bitcoin super-bull Tim Draper said he sees a $250,000 price tag for Bitcoin in 2022. Manhattan Street's Turner remains optimistic as well, although he notes that any token offering must have the marketing ability to attract widespread support from participants, as well as appeal to ICO investors and the investment community at large.
The author holds stock in investment holding company, Leucadia, and remains a partner in an emerging technology fund. He holds no positions in cryptocurrencies or in any companies that invest in them.