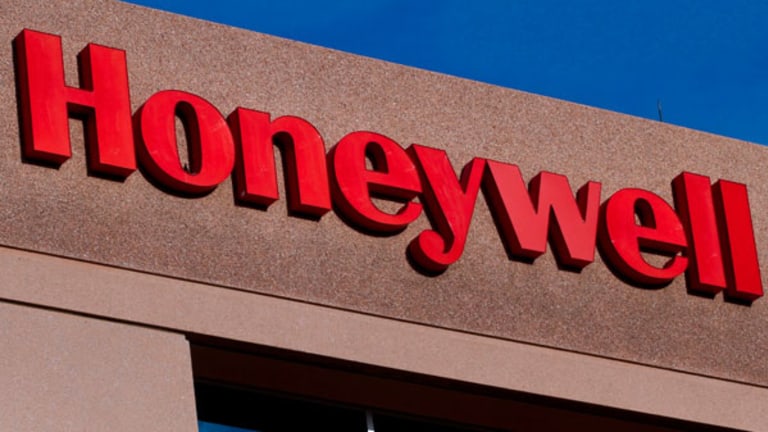 Buy This Single Stock to Make Big Post-Brexit Profits
Only companies with strong fundamentals will survive the disaster of Brexit. This company has strong fundamentals and will do just fine.
Only companies with strong fundamentals will survive the disaster of Brexit. This company has strong fundamentals and will do just fine.
The Brexit debacle on Friday may have been just the beginning of Europe's turmoil. Already majorities in several other European countries, including France and Italy, are demanding to hold a referendum on whether to stay in the European Union. The world's largest trading bloc could break up completely.
This is no time to experiment with companies that might turn out to be winners someday. You need a system, a proven formula that will guarantee and lock in your profits so that you can retire someday.
One perennial winner has been New Jersey-based Honeywell International (HON) - Get Report . The company has deep roots in American business, dating back to before World War I, but it has adapted nimbly to the changing marketplace.
Diversification will be one of the key virtues in this new, more volatile investment world that we must confront. Honeywell is well-diversified, both in terms of the products it makes and the markets it serves.
Honeywell consists of three business units: aerospace, automation and control systems, and performance materials. It makes a lot of products found around the typical American home, such as thermostats, sensors, security alarm systems, and air cleaners and dehumidifiers. But its radar and navigation systems can also be found in aircraft produced by Boeing It competes with Lockheed Martin for military contracts, but Honeywell offers investors greater diversification.
Lockheed Martin is a holding in Jim Cramer's Action Alerts PLUS Charitable Trust Portfolio. See how Cramer rates the stock here. Want to be alerted before Cramer buys or sells LMT? Learn more now.
The company's consistent performance has been getting positive reviews from economists and banks. Last week Deutsche Bank praised the company's inroads into the Asian market. The report came out before the Brexit vote, but Honeywell's position in Asia could be even more important as Europe becomes more volatile.
"After over a decade of aggressive and earnest Asian investment including seed planting and cultivation of local Asian talent, we believe Honeywell has emerged from behind other western countries in China and the rest of Asia to leading position across its served markets," the Deutsche Bank analysts wrote.
We are already seeing the traditional "flight to quality" that happens in uncertain times, as investors abandon riskier investments and head for safer ground. Although U.S. stocks got hammered on Friday, they could benefit in the medium to long term, as investors flee European equities in favor of well-known American firms with decades-long track records.
Earnings per share is of course one of the crucial metrics for any company. Honeywell's last earnings report showed that it increased earnings per share year over year by 9% in the first quarter of 2016, despite negative currency trends in some of its markets. It also repurchased more than $1 billion of shares during the quarter and funded approximately $40 million in new restructuring projects. The stock's dividend yield is 2.1%.
The stock price had been on a steady upward path until last Friday, when almost all equities took a haircut. But given its strong fundamentals, it will recover faster than most. If the company's next earnings report -- scheduled for July 22 -- is as positive as the last one was, it will produce a significant spike in the stock's price, so don't wait.
See full Brexit coverage here.
---
A week ago investors were wondering how much money they would have for retirement; now many are worried about whether they will be able to retire at all. The only way to survive the coming years is to invest based on a formula with proven results. To get our special report on how you can GUARANTEE that you will make money on at least 85% of your trades, just click here!
This article is commentary by an independent contributor. At the time of publication, the author held no positions in the stocks mentioned.