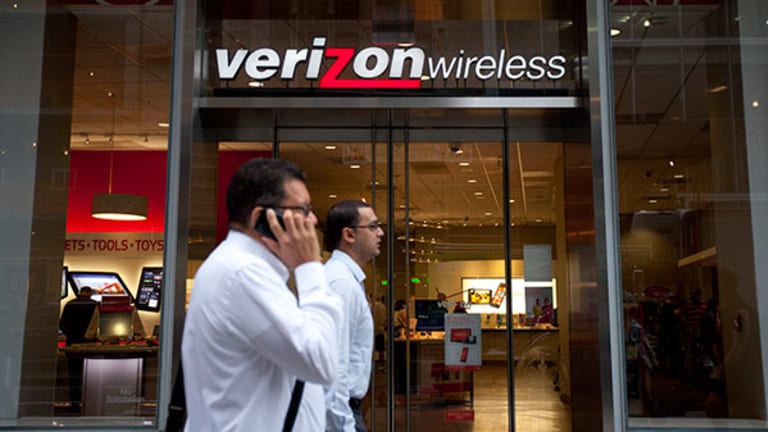 Buy These 5 Big Stocks to Recoup Post-Brexit Declines
These stocks have both short-term gain catalysts and longer-term growth potential.
These stocks have both short-term gain catalysts and longer-term growth potential.
Last week ended on a bombshell, as U.K. voters chose to leave the European Union, opting for the "Brexit," in a move that torpedoed global financial markets on Friday.
All told, Friday ended up being the worst day for the stock market in nearly a year; the S&P 500 ended the session down 3.6%, while the Nasdaq Composite closed its doors more than 4.1% lower than the day before. Investors are on edge as we head into another week today.
The good news is that while the big market indices sold off on Friday, the damage wasn't critical. Factoring in the rally that stocks enjoyed in the first four trading sessions of the week on hopes of a "stay" vote, the S&P lost only 1.6% last week when all is said and done. So while markets are down, they're far from out as we head into the final week of June.
To recoup those more modest declines from last week, we're turning to a fresh set of "Rocket Stocks" worth buying here.
For the uninitiated, Rocket Stocks are our list of companies with short-term gain catalysts and longer-term growth potential. To find them, I run a weekly quantitative screen that seeks out stocks with a combination of analyst upgrades and positive earnings surprises to identify rising analyst expectations, a bullish signal for stocks in any market. After all, where analysts' expectations are increasing, institutional cash often follows. In the last 355 weeks, our weekly list of five plays has outperformed the S&P 500's record run by 80.86%.
Without further ado, here's a look at this week's Rocket Stocks.
Verizon Communications
Leading off our list is $220 billion telecom company Verizon Communications (VZ) - Get Report . Verizon has been an outstanding performer so far in 2016, up 20% on a total returns basis since the calendar flipped to January. And that recent run of outperformance isn't showing any signs of slowing down as we head toward the second half of the year.
Verizon is the No. 1 mobile phone carrier in the country, boasting more than 112 million retail wireless connections. Verizon is also the local phone company for approximately 25% of the U.S., providing fixed line phone, TV and Internet services. The firm's next-gen FiOS fiber-to-home internet service gives Verizon an important infrastructure advantage over its cable company peers, even if that advantage comes at a large sunk cost. The firm's Internet service is approximately five times faster than cable rivals, giving it a major edge at the same time more consumers bring more of their viewing online.
Scale matters in the telecom business. Because Verizon can spread huge network upgrade costs for cellular towers and fixed-line installs across a massive base of subscribers, it's able to provide network quality that smaller rivals can't. Likewise, that high quality set of service offerings creates significant cross-selling potential for Verizon to offer other services like TV, internet, and home phone.
Expect Verizon to keep beating the market this summer.
TJX
Off-price retailer TJX (TJX) - Get Report  is another big stock that's managed to hold onto a large margin of outperformance vs. the broad market this year. Since January, TJX has managed to hold onto total returns of about 6%, compared with barely breakeven performance from the S&P 500 over that same timeframe.
TJX is one of the biggest discount retailers in the country, selling bargain-priced brand-name merchandise through big-box store chains like T.J. Maxx, Marshall's, Sierra Trading Post and HomeGoods. The firm operates approximately 3,600 stores worldwide, although the U.S. and Canada still contribute 86% of TJX's overall revenues. This company's business model is incredibly attractive, and it provides defensive exposure to investors looking to protect against downside. In a nutshell, the firm's stores stock major brand name clothing, accessories and housewares at dramatic discounts to their full-price retail costs. They do that by buying massive unsold inventory from the full-price retailers, helping them clear their shelves, while giving consumer the chance to pick up desirable brands on the cheap. In the middle of that transaction, TJX collects a fat markup -- enough to end up with net margins just under 8% last quarter.
From a financial standpoint, TJX is in excellent shape. Despite a huge geographic footprint, the firm has more than $732 million in net cash on its balance sheet, enough dry powder to keep growing as well as to smooth out any financial hiccups that might arise, particularly in the firm's European stores this summer.
Earnings later this summer should give investors a better idea of how this stock is positioned for the second half of the year.
O'Reilly Automotive
O'Reilly Automotive (ORLY) - Get Report  has the distinction of being one of the 39 S&P 500 components that actually managed to end Friday's trading session higher than it started off. O'Reilly moved 1.29% higher on Friday, not a big number on an absolute basis perhaps, but a serious bit of relative outperformance nonetheless. Heading into July, this automotive stock looks ready to re-test the highs it set earlier this year.
O'Reilly Automotive is the second-largest car parts retailer in the country, with 4,571 locations spread from coast to coast. The firm's stores sell to do-it-yourself consumers as well as professional shops -- and like its biggest peers, that commercial side of the market is the business that O'Reilly has been working to grow the most in recent years.
There are some important macro factors at work right now in shares of O'Reilly. For instance, new-car selling prices have ballooned to record highs, prompting consumers to try to wring more life out of their vehicles than ever before. As a result, the average car on the road today in the U.S. is older than any other time in history. Older cars mean more demand for replacement parts, and that trend is only likely to become more prominent as new car sales growth slows in 2016.
Keep an eye out for this stock's second-quarter earnings results on July 27. They could provide an important upside catalyst.
Halliburton
Oil services giant Halliburton (HAL) - Get Report  is enjoying a major rebound year in 2016, up almost 30% as oil prices start to show some meaningful signs of life again. That's only part of the story behind Halliburton's about-face. Calling off the protracted and expensive merger process with Baker Hughes (BHI)  was another important factor that's helped to drive share prices higher this year. With those black clouds resolved, shares are free to keep pushing higher in the months ahead.
Halliburton is one of the biggest oil field service companies in the world, providing oil companies with everything from drilling to pumping to project management. Even though low oil prices have hampered Halliburton's ability to win new projects (or oil companies' desire to start new projects, rather), the decline in energy prices hasn't had as large of an impact on existing productive well sites. As long as oil companies can generate positive cash flows out of a well, they'll keep on pumping crude out of the ground.
If anything, low prices have made efficiency expertise, like Halliburton's, especially valuable to keep around. And so, with rising analyst sentiment in this $36 billion energy company this summer, we're betting on shares.
DiamondRock Hospitality 
Hotel REIT DiamondRock Hospitality  (DHR) - Get Report  is rounding out our list of potential Rocket Stocks this week. Despite selling off hard on Friday, the Brexit vote is actually likely to have some unintended consequences stateside: it makes a rate hike from the Fed much less likely to happen this year. And that, in turn, should bode well for real estate investment trusts and other high-yield investments like DiamondRock. More on that in a moment.
DiamondRock is a hotel REIT that owns approximately 30 higher-end hotels and resorts in the U.S. The premium end of the hotel business has been one of the strongest pieces of the travel business in recent years, giving DiamondRock Hospitality attractive positioning right now. Likewise, the firm is the hotel owner, not the operator or brand. That arm's length association with the name on the property means that DiamondRock Hospitality is able to diversify its hotels across a number of different brands, doubling down on properties in attractive metro markets such as San Francisco, New York and Washington D.C.
Don't let the real estate exposure fool you, though. Property values should be a secondary consideration for investors in 2016. As a real estate investment trust, DiamondRock Hospitality is basically a pure play dividend stock. Because REITs are obligated to pay out the vast majority of their income in the form of dividends, this stock stands to get priced higher in environments where rates remain low and DRH stays relatively more attractive to income-seeking investors. That's suddenly likely to stay the case this year.
Disclosure: This article is commentary by an independent contributor. At the time of publication, the author held no positions in the stocks mentioned.