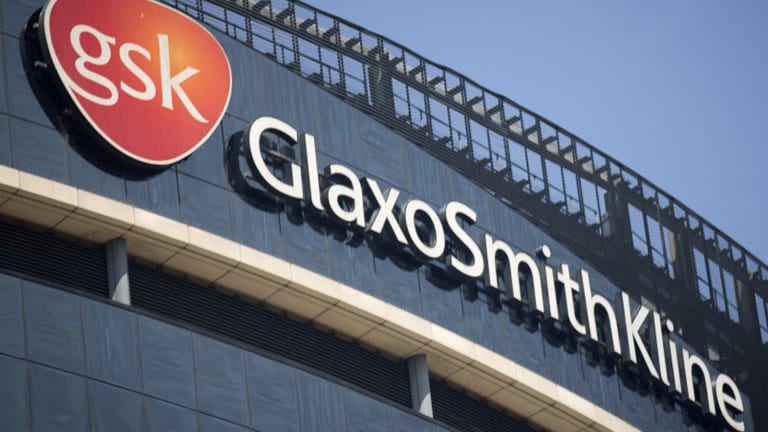 Buy These 4 High-Yield Dividend Stocks to Take Advantage of the Health Care Boom
Health care stocks are up 33% over the last 12 months, nearly doubling the return of the S&P 500.
NEW YORK (TheStreet) -- The last year has been good to health-care investors.
Health care stocks are up 33% over the last 12 months as measured by the Health Care Select Spider (XLV) - Get Health Care Select Sector SPDR Fund Report. Over the same time period, the S&P 500 has increased by about 17%. The good news is that the trends that are driving health care stocks higher are likely to continue for years.
First, look at global population growth. The global population is expected to expand by another billion people in the next decade -- another billion people who need medical care.
But global population growth is not occurring equally in all countries. Developing countries are seeing their populations surge higher while developed countries' populations are stagnating. This is a trend that will benefit many types of companies, but health care companies are set to benefit more than others. Per-capita GDP is also growing fastest in developing countries. When your income barely covers basic life necessities like food, water, and shelter, health care is not a top concern. As income rises and basic life needs are met, more income is directed toward health care spending. 
Another favorable trend for health care stocks is the change in perspective in developed countries regarding health care. Health care is increasingly being seen as a basic human right. Citizens in developed countries are demanding access to high quality health care for everyone -- even those who could not otherwise afford it. This is a huge win for health care companies, as it greatly increases demand for their services while having the government subsidize the cost in one form or another.
Together, these trends cover both developed and developing countries. Health care businesses around the world will likely continue to see solid growth as they benefit from these trends. Adding high-quality health care dividend stocks to your dividend growth portfolio may help diversify and improve your portfolio. This article covers four health care stocks that all have dividend yields greater than 4%. These stocks give income investors plenty of current income while benefiting from positive long-term healthcare trends.
GlaxoSmithKline (GSK) - Get GlaxoSmithKline plc Sponsored ADR Report
At a $116 billion market cap, GlaxoSmithKline is one of the larger health care stocks. The company is the global leader in vaccines. The recent GlaxoSmithKline/Novartis transaction further boosts GlaxoSmithKline's over-the-counter portfolio, making it the global leader in over-the-counter medicine as well. The company's brand portfolio includes: Aquafresh, Sensodyne, Flonase, Nicorette, Tums, and Pronamel, among many others.
The transaction with Novartis sent GlaxoSmithKlline's oncology business to Novartis in exchange for Novartis' vaccine business and after-tax proceeds of $7.8 billion. The businesses also formed a joint venture in consumer health. GlaxoSmithKline could use these proceeds for future dividend payments and share repurchases.
GlaxoSmithKline has an exceptionally high dividend yield of 5.8%. The company is targeting a payout ratio of around 70%-to-75% of cash flows. Due to GlaxoSmithKline's high payout ratio, the company will only be able to raise its dividends at the same rate as underlying per-share business growth going forward.
Over the last decade, GlaxoSmithKline has experienced very little growth. Innovation has not kept up with patent expirations, but that may be changing. The company's recent deal with Novartis better positions the it in its core areas of expertise: over-the-counter consumer products and vaccines. It is expected to grow around 5% a year over the next several years.
GlaxoSmithKline is currently trading at just 13.5 times expected 2015 cash flows. The company appears somewhat undervalued relative to the overall market. GlaxoSmithKline has a portfolio of high quality brands, is an industry leader, and is very shareholder friendly. In addition, GlaxoSmithKline could give investors total returns over 10% from growth of 5% a year and dividends of 5.8% a year.
AstraZeneca (AZN) - Get Astrazeneca PLC Sponsored ADR Report
AstraZeneca researches, develops, and commercializes prescription medicines for the treatment of a wide variety of diseases and conditions including. The company's key products are Crestor (for high cholesterol), Seloken/Toprol (for hypertension), Onglyza (for diabetes), several pharmaceuticals used in cancer treatment, Pulmicort and Symbicort inhalers for asthma, and Nexium for stomach acidity issues. AstraZeneca's strong pharmaceutical portfolio has grown the company to a market cap of over $90 billion.
In the short-run, AstraZeneca will likely see earnings decline. The company's patent on Crestor expires in 2016, which will impact earnings as generics increase competition and reduce margins. Short-term weakness has put undue pressure on AstraZeneca stock. The company is trading at just 13.1 times expected 2015 cash flows. In addition, AstraZeneca has a 5.3% dividend yield. The company's combination of high yield and low cash flow multiple valuation make it an interesting choice for value oriented income investors.
Despite weakness in the aging Crestor and Nexium brands, AstraZeneca's long-term future looks bright. The company grew sales 22% in China in 2014, and 12% in other emerging markets. Sales of Brilinta (a blood thinner) and several diabetes pharmaceuticals surged in 2014. At its core, AstraZeneca is a well-run pharmaceutical research and development company. The company has a strong product pipeline that will drive growth in the future. In addition, the company has connections and distribution throughout developing markets to sell the new pharmaceutical products its research and development department creates.
In total, AstraZeneca should manage cash flow per share growth of between 5% and 7% a year over the next five years. This growth combined with the company's 5.3% dividend yield will likely give investors double-digit returns.
Investors should consider the advice of Warren Buffett when looking at this undervalued stock: "Whether we're talking about socks or stocks, I like buying quality merchandise when it is marked down."
Meridian Bioscience  (VIVO) - Get Meridian Bioscience, Inc. Report
Meridian Bioscience develops, markets, and distributes diagnostic kits and purified reagents. The company's products simplify the early diagnosis of common gastrointestinal, viral, and respiratory infections. Meridian Bioscience was founded in 1977 and has paid steady or increasing dividends for over 20 consecutive years. The company sells its products in over 60 countries around the world and has grown to reach a market cap of $788 million.
Unlike AstraZeneca and GlaxoSmithKline, Meridian Bioscience is not a value stock. Meridian Bioscience currently has a price-to-earnings ratio of 22.5. The company does have a high dividend yield of 4.2% which should appeal to income oriented investors. Meridian Bioscience corporate policy is to maintain a payout ratio of between 75% and 85% of earnings.
One great benefit of owning company is that it operates in a stable industry and has experienced fairly stable earnings and dividend growth over the last decade. Take the company's results during the Great Recession of 2007 to 2009. The company actually grew earnings-per-share, dividends-per-share, and sales-per-share each year over that period. Meridian Bioscience diagnostic kit sales have historically showed little correlation with the health of the global economy.
Meridian Bioscience is expecting 6% earning-per-share growth in fiscal 2015. The company's growth is coming from its Illumigene molecular test kits and its h pylori testing kits, both of which are experiencing double-digit growth. The company has maintained net profit margins and returns-on-equity near 20% for the last decade.
Investors in Meridian Bioscience can expect 6% to 8% earnings-per-share growth a year going forward. This growth combined with the company's high dividend yield gives investors an expected return over 10% a year.
Genesis Healthcare (GEN) - Get Genesis Healthcare Inc Class A Report
Genesis Healthcare provides post-acute care services through nursing facilities and assisted living facilities in the United States. Genesis Healthcare was founded in 1985 and has grown to a market cap of over $630 million. Genesis healthcare operates over 500 facilities in the United States. In addition, the company provides rehabilitation services to over 1,800 facilities in the United States.
Genesis Healthcare reached its current size by recently merging with Skilled Healthcare. The company acquired Sun Healthcare group in 2012 -- which also significantly grew the company's size at the time. These two moves have positioned Genesis Healthcare for further growth and create efficiency gain potential going forward -- which will likely increase margins. The Skilled Healthcare merger gives Genesis Healthcare a large presence in Texas, Kansas, and Missouri which it was previously lacking.
Genesis' Healthcare's future growth plans revolve around acquiring smaller players in the post-acute care and assisted living industry. The company completed seven such acquisitions in 2014. In addition, Genesis Healthcare is also developing its own facilities in locations that it believes have the best potential.
The company currently has a 5% dividend yield -- more than double the S&P 500's dividend yield. In addition, Genesis Healthcare is currently trading for a forward price-to-earnings ratio of 17.2, about fair value given its earnings power.
Investors in Genesis Healthcare will realize current income from the company's dividend payments. In addition, shareholders will likely benefit from the company's continued acquisitions of smaller care facility companies. Genesis Healthcare stands to benefit from both rising health care costs and the aging U.S. population.
This article is commentary by an independent contributor. At the time of publication, the author held no positions in the stocks mentioned.