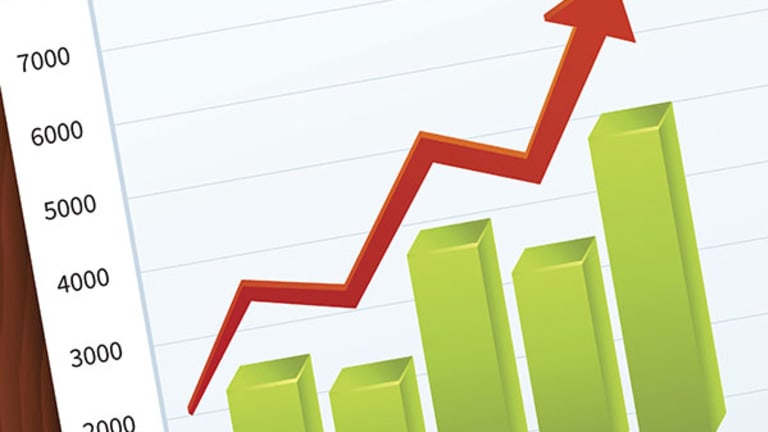 Buy These 2 Great Stocks Before They Go Too High
Here are two little-known stocks that are poised for double-digit gains. The time to buy them is now, before the crowd jumps on board and makes them too expensive.
If you're looking for ignored stocks with "multi-bagger" potential, here's what you want. Below, examine the moneymaking potential of an aggressively expanding professional staffing services company, and a unique hospitality and vacation ownership pioneer.
Trading 20%-to-30% down this year, these two stocks are available at throwaway prices, despite the potential 30%-to-50% annual growth rates for the next half a decade.
What's more, analysts expect these stocks to deliver outsized returns over the next 12 months. Here's the full breakdown.
1. Kforce (KFRC) - Get Kforce Inc. Report
Tampa-based Kforce provides flexible and permanent staffing solutions in the skill areas of technology (its sweet spot), and finance and accounting. The company operates with 63 offices located throughout the United States and one office in the Philippines.
Here are four reasons to be bullish on Kforce:
1. The large, attractive end market with positive recent trends (tech staffing spending is projected at $29 billion in 2016). Kforce is equipped to cater to this burgeoning demand for higher skill sets in a temp led recovery.
2. The company has a strong position in serious high-end skill sets, with domestic focus yields, higher bill rates, better spreads, longer assignments and long-tenured customers, plus a diverse client portfolio.
3. Its unique business and operating model contains NRC (Tampa and Phoenix) and a Shared Service support platform helping Kforce operate without a physical location.
4. Kforce has an attractive financial model with tangible growth opportunities, capital efficient model driving strong free-cash-flow (FCF), stock repurchases at scale and 2.69% dividend yields.
Analysts project the company, with 50 years of operating experience, to deliver 30% year-over-year earnings-per-share (EPS) growth for the next five years, outperforming the industry (17.4%).
Kforce is also geared up to outgrow competitors like Manpower (9.65%), Korn/Ferry (12%) and Kelly Services (15%).
Available at a price-to-earnings ratio of 9.5 times only, Kforce is far cheaper than ManPower (11.9 times), Robert Half International (12.1 times), Korn/Ferry (13.7 times) and Hays PLC (27.2 times).
The stock is slated to hit $22 levels in the next 12 months, providing a juicy upside potential of 23%.
2. Diamond Resorts (DRII)
Diamond Resorts International, founded in 2007, is a leader in the hospitality and vacation ownership industry. It manages 109 resort properties under evergreen contracts that yield highly predictable cash flows.
The business is based on a vacation ownership program whereby members acquire vacation ownership interests, or VOIs, in the form of points. Unlike a traditional weeks-based vacation ownership product that is linked to a specific resort and week during the year, Diamond's points-based system permits its members to maintain flexibility relating to the location, season and duration of their vacation.
The stock has faced some short-term pressure, like peer Wyndham Worldwide, after the recent Westgate probe weighed on timeshare companies. However, beaten down consumer discretionary stocks like DRII associated with travel should soon witness a load-up by investors.
The company has almost tripled revenues over the last five years and added profits at a superb speed. Trading at around eight-times forward earnings despite growing EPS by 37% per annum in the past half a decade, Diamond hasn't really received the acclaim it deserves.
Analysts expect the company to sustain its earnings momentum and accelerate the rate to over 50% in the next five years.
With trailing twelve month return on assets at 8.6% out-weighing the industry's measly 1.1% clip as does its return on equity at 58% (dwarfing the industry's 5.1% rate), Diamond is expected to deliver fantastic returns.
Analysts expect the stock to gain nearly 70% in the next year and touch $35 levels.
The company's capital efficient strategy which generates substantial free cash flow ($140 million in 2015), its delevered capital structure, the management's proven ability to successfully complete strategic acquisitions are further instances of a reinforced core. The largely fragmented and weakly-penetrated vacation industry, which has not yet 'recovered to 2007 peak sales levels', offers a significant opportunity for growth -- and Diamond is your best bet in this arena.
---
Are you looking for other hidden "multi-baggers" in this otherwise tepid overall market? This 85% Accurate Trader gives his Personal Guarantee: "Give Me 9 Minutes a Week and I Guarantee You $67,548 a Year." He turned $50,000 into $5 million trading this way and for a limited time, he's guaranteeing you at least $67,548 per year in profitable trades if you follow this simple step-by-step process. Click here now for details.
This article is commentary by an independent contributor. At the time of publication, the author held no positions in the stocks mentioned.