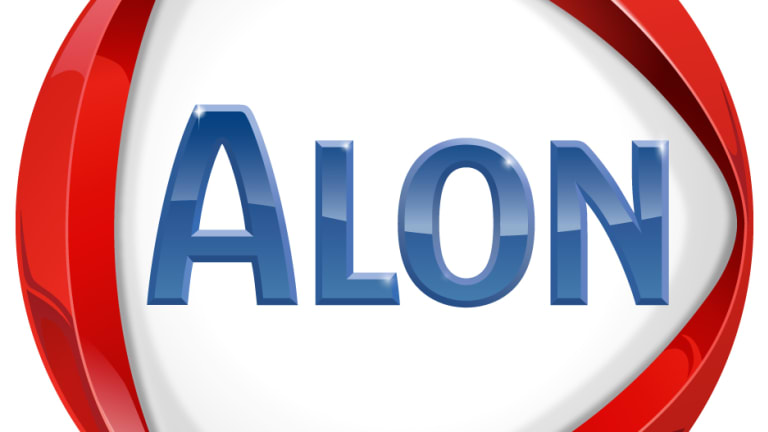 Buy Oil Player Alon USA Energy, and Don't Worry About the Price of Crude
Thanks to its refining business, Alon can win in the energy game regardless of oil prices. And its high price target and healthy dividend mean you can win with it.
Shares of Alon USA Energy (ALJ) are scheduled to trade ex-dividend Friday. To qualify for a dividend this quarter, investors must own its shares on or before the ex-date, when the company finalizes the roster of shareholders to whom it will make payments this time around.
Investors of record as of Dec. 8 will receive Alon's 15-cent quarterly payout on Dec. 24. This will marking the fourth consecutive quarter it has made the same payment, but Alon has raised its payout almost 300% just in the past two years. With its shares trading at around $17, its dividend yields about 3.50% annually, or 1.5 points higher than the 2% yield of the average dividend payer in the in the S&P 500 (SPX) index.
Headquartered in Dallas, Alon refines and markets petroleum products through its subsidiaries, and with four straight earnings beats under its belt, it appears to be operating on all cylinders. It's been highly profitable, which has resulted in its stock surging some 38% in 2015.
But don't think about selling just yet.
Ahead of its ex-dividend date, the shares have an average analyst 12-month price target of $20 -- about 14% higher than current levels. If Alon reaches its high target of $22, investors would see a 25% gain. And from my vantage point, that's the more realistic target, given that oil pries have begun to rally and industry experts seem more optimistic that the worst is behind us for the energy sector.
In the case of Alon, the stock has benefited from it being in the refining business, which can be viewed as relatively safe even in periods of low oil prices. This because refiners make their money off the "crack spread" -- the difference between they pay for crude and what they can charge for their refined oil products, a margin that's not directly dependent on crude pricing. In other words, even if oil prices don't  go higher soon, Alon remains well positioned to withstand the pressures facing the energy market and still make money.
Given all of this, and its status as an oil hedge (of sorts), Alon looks poised to fuel growth in investors' portfolios for the next 12 to 18 months.
This article is commentary by an independent contributor. At the time of publication, the author held no positions in the stocks mentioned.